If you're a fan of seafood, you may have wondered whether it's possible to eat fish every day without any negative consequences.
After all, fish is a great source of protein and omega-3 fatty acids, which have been linked to numerous health benefits, from reducing inflammation to improving brain function.
However, with concerns about sustainability, overfishing, and environmental pollution, the answer to this question is not as simple as it may seem.
Today, we'll explore the potential pros and cons of eating fish every day and offer some tips on how to make sustainable and healthy choices when it comes to this beloved food.
So, let's dive in and see what science has to say about the benefits and risks of a fish-heavy diet.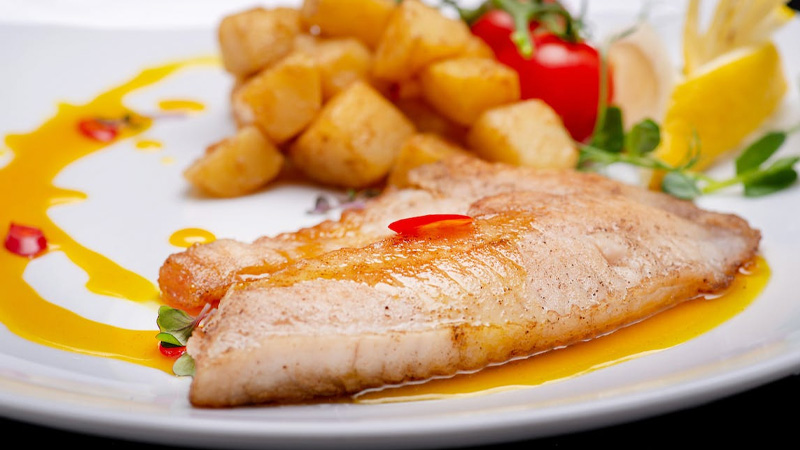 Is It Okay To Eat Fish Every Day?
The government's dietary guidelines recommend two servings of fish a week. We also know that fish contains omega-3 fatty acids, which are good for our hearts and brains. Does eating fish every day pose any health risks?
The majority of people should eat fish every day, says Eric Rimm, professor of epidemiology and nutrition, in an article published on Today.com on August 30, 2015. He also states, "Fish is certainly better than beef."
Fish might be safe to eat every day, but Rimm says it's still not clear whether that level of consumption has any added health benefits. The majority of research doesn't look at daily consumption, he says.
There are dozens of studies that show that people who consume it a couple of times a week have a lower risk of fatal heart attacks than those who don't consume it at all."
"And that's bad for a developing fetus," Rimm said. In the same manner, children should not consume these types of fish regularly, he explained.
In smaller fish with shorter lives, mercury is less of a problem, according to Theresa Sinicrope Talley of the Scripps Institution of Oceanography at the University of California, San Diego.
Mercury won't cause lasting damage, although there may be temporary neurological effects.
"There have been anecdotal reports of patients who complain of neurological problems in places where fish is eaten every day, such as dizziness and difficulty concentrating," Rimm said.
People who eat sushi and tuna daily fall into this category. If you tell them to stop, the mercury levels will drop." Once mercury levels drop, the symptoms will disappear, Rimm explained.
Here's What Happens To Your Body When You Eat Fish Every Day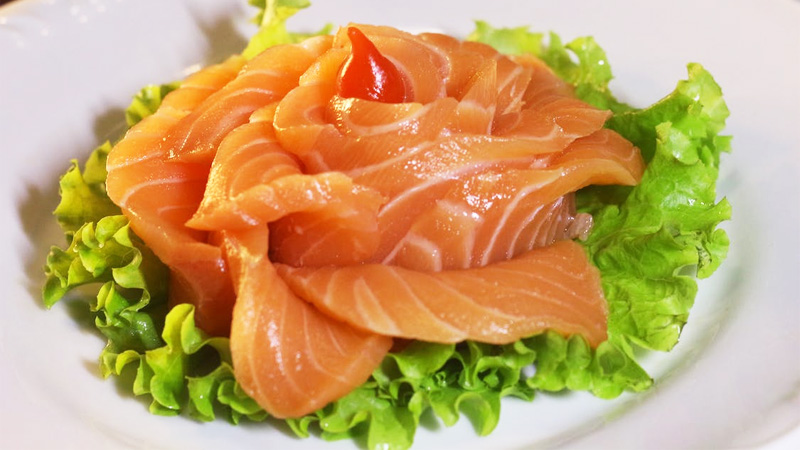 The effects of daily fish consumption are a bit more complex than you may imagine.
While fish is undoubtedly an excellent source of protein with many benefits, eating it daily doesn't necessarily change your life.
The addition of fish to your everyday eating habits could result in several improvements to your body.
Pregnant Women May Benefit From Eating Fish Every Day
If you're pregnant or have ever experienced pregnancy, you've likely been informed of the types of food to avoid during the period.
Recommendations like limiting caffeine, abstaining from alcohol, and avoiding deli meat are commonly shared. Nevertheless, consuming fish during pregnancy can be beneficial as long as it's done within reason.
According to Healthline, pregnant women should consume no more than 12 ounces (340 grams) of fish per week since fish contains mercury.
Additionally, the site advises pregnant women to consume only cooked fish. Despite this, the long-chain polyunsaturated fatty acids (LC-PUFA) and docosahexaenoic acids (DHA) present in fish are vital in promoting healthy baby development.
The Journal of Perinatal Medicine (via the National Institutes of Health) states that LC-PUFAs are necessary to support the optimal development of the fetus and neonate.
Additionally, the study found that n-3 LC-PUFA intake during pregnancy reduces the risk of early premature birth, emphasizing the importance of having at least 200 mg of DHA per day for pregnant and lactating women.
Eating fish during pregnancy can be advantageous, but it's essential to consume no more than 12 ounces each week.
Eating Fish Every Day May Boost Your Brain's Health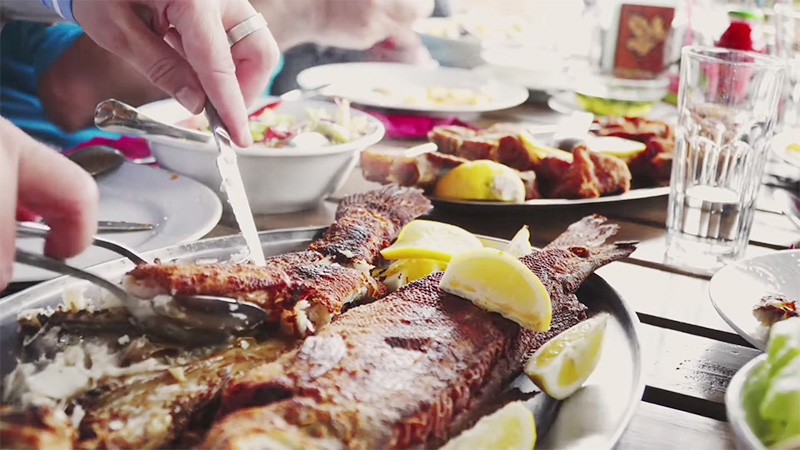 The benefits of eating fish are so numerous that it's hard to keep track of them all. You'll likely have a healthy brain if you eat fish every day. Your brain may benefit from increased fish intake because of its omega-3 content.
According to BuzzFeed News, a healthy brain depends on omega-3 fatty acids consumption, reported the findings of the Global Organization of EPA and DHA Omega-3s.
Eating Fish Every Day Could Improve Your Eye Health
Your cognitive abilities and brain decline with age, just like your vision. It's no secret that age-related macular degeneration is the leading cause of blindness among adults (usually older adults).
And it's absolutely something people would like to avoid if they can. If you eat fish daily, you may be able to decrease your risk of age-related macular degeneration.
You Are Less Likely To Suffer A Stroke If You Eat Fish Every Day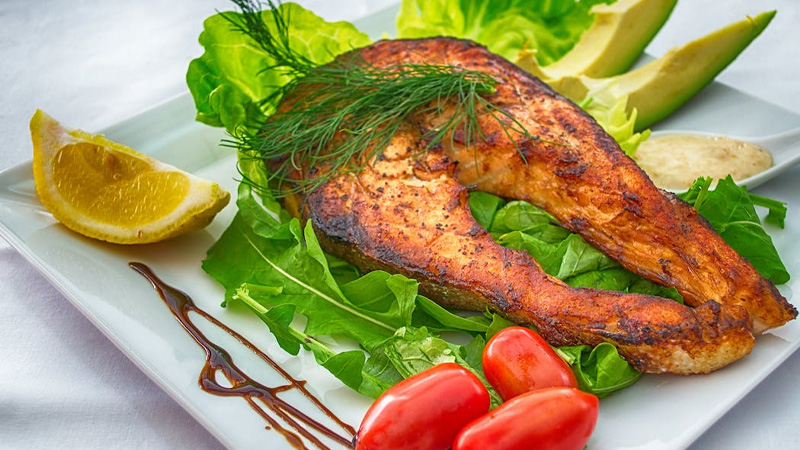 Experiencing a stroke can be a distressing event that nobody desires to undergo. Regrettably, strokes are quite frequent.
For instance, the Mayo Clinic asserts that carotid atherosclerosis, which results in a blockage that impedes blood flow to the brain, frequently leads to strokes.
Furthermore, cerebrovascular diseases contribute to the likelihood of stroke and rank as the fifth leading cause of death in the United States, as Medical News Today reports.
Fortunately, studies have demonstrated that incorporating a fish-rich diet can lower these risks. According to research published in Nutrition Journal (via the National Institutes of Health), "habitual high fish consumption appears to be linked to reduced carotid atherosclerosis."
In addition, The BMJ (via NIH) reported another study that discovered "the positive impact of consuming fish on the risk of cerebrovascular disease is probably due to the interaction of various nutrients that are plentiful in fish."
Therefore, while strokes are prevalent, consuming fish daily can decrease the likelihood of experiencing one.
Eat Fish Every Day To Reduce Your Chances Of Suffering A Heart Attack
Heart health is important to just about everyone. The World Health Organization attributes heart disease as one of the leading causes of premature death around the world.
The natural reaction would be to do everything in your power to prevent that from happening to you. The omega-3s in fish make it one of the healthiest foods for your heart, according to Healthline.
Risks Of Eating Fish
Although consuming fish provides various nutritional benefits, it is not without potential hazards. Fish can absorb harmful chemicals from their food and surrounding water.
Over time, chemicals such as mercury and PCBs can accumulate in their bodies. Elevated levels of these chemicals can damage the nervous system and brain.
Due to their developmental stage, fetuses, infants, and children are particularly vulnerable to the detrimental effects of mercury. Meanwhile, PCBs can result in cancer and other harmful health consequences.
Conclusion
The question of whether you can eat fish every day is a complex one with no simple answer. While fish is a fantastic source of lean protein and essential nutrients, it's important to consider the potential risks of consuming it too frequently.
With careful attention to the source of your fish, the species you choose, and your own individual health needs, it's possible to enjoy the many benefits of fish without putting your health or the environment at risk.
Whether you choose to incorporate fish into your daily diet or enjoy it as a special treat, one thing is clear: this delicious and nutritious food has a lot to offer, and with the right approach, it can be a valuable part of a healthy and balanced diet.