Koi fish are renowned for their vibrant colors and graceful movements, making them a popular choice for ornamental ponds and gardens.
However, beyond their beauty, some people may wonder: can you eat koi fish? While many cultures consider Koi a delicacy, others see them purely as decorative pets.
In this article, we'll dive into the topic of eating koi fish and explore the cultural and culinary perspectives surrounding these magnificent creatures.
So, whether you're a curious foodie or a koi enthusiast, join us as we explore the question: can you eat koi fish?
The US Angler concurs that Koi are edible since people eat carp all over the world. The Koi is a specific carp that has been selected for its distinctive coloration. Despite their meager reputation as table fare, carp can be delicious.
Japanese fishers originally brought koi to Japan as food fish, living in symbiotic relationships with rice.
It wasn't long before the asceticism of koi outgrew their nutritional value, and the fish became a status symbol. In contemporary times, Koi has become a symbol of good luck and prosperity, and they typically sell for $100 apiece.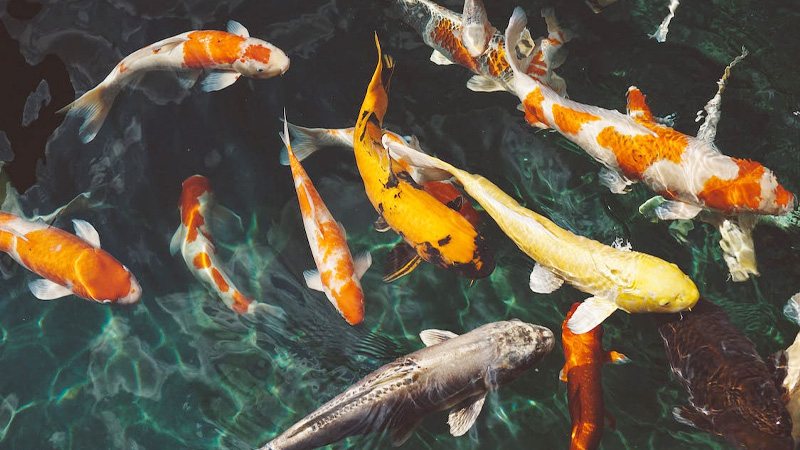 Koi: A Little History Of Culture & Cuisine
Originally, koi fish were bred to be a food source for Japanese rice farmers. The carp were easy to maintain and flourished in the dual-use rice paddies.
Today, koi fish hold a significant place in Japanese culture. They have become an integral part of the country's national identity.
Due to their strength and perseverance in swimming upstream, koi fish are sometimes associated with Samurai warriors in Japan. They are powerful symbols of material and spiritual abundance, growth, and good fortune in life.
Koi fish are also associated with good luck and perseverance. Moreover, each of the many color variations of the Koi has its own special significance.
Among the "big three" koi varieties that were consistently bred in Japanese culture, the Kohaku was one of the first. Despite forming the genetic foundation for many other koi varieties, the Kohaku is still highly prized for its striking beauty. It features a white body with red markings.
The white color of the Kohaku koi represents purity, while the red markings symbolize the sun.
Golden-colored koi, also known as Kin-Rin, are associated with growth, wealth, and prosperity.
Meanwhile, platinum-colored Ogon koi are believed to signify career success and monetary wealth.
The butterfly koi, with its long, flowing fins, is considered a symbol of beauty, elegance, and harmony.
These are just a few examples of the many koi varieties, each with its own unique historical or cultural significance. It's said that the koi variety that resonates with you reflects your individual personality and outlook on life.
Appearance In Japanese Folklore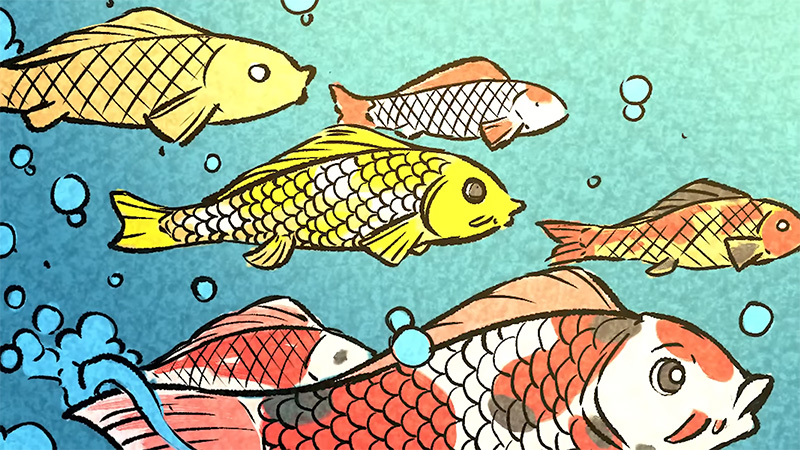 Koi fish are deeply ingrained in Japanese folklore due to their cultural significance. In their natural habitat, carp are known to undertake perilous journeys upstream as part of their life cycle.
There is a legend that surrounds this admirable feat, wherein the gods acknowledged the fish's perseverance and tenacity.
Having witnessed the carp tirelessly swimming up streams and waterfalls, the gods transformed it into a mighty dragon as a reward for its strong, noble, and determined character. Now you know why Magikarp evolves into Gyarados.
Cultural Cuisines
While koi fish are primarily kept for ornamental purposes, there are some cultural cuisines that incorporate koi fish meat into their dishes.
For example, in Bengali cuisine, a popular dish called 'Koi Tel Jal' is a flavorful fish curry made with koi fish.
Additionally, koi fish meat can be grilled with a variety of spices or used in recipes such as fish tacos or curry dishes. However, due to their significance in Japanese culture, it is uncommon to find koi fish meat on menus in Japan.
Why You May Want to Eat Koi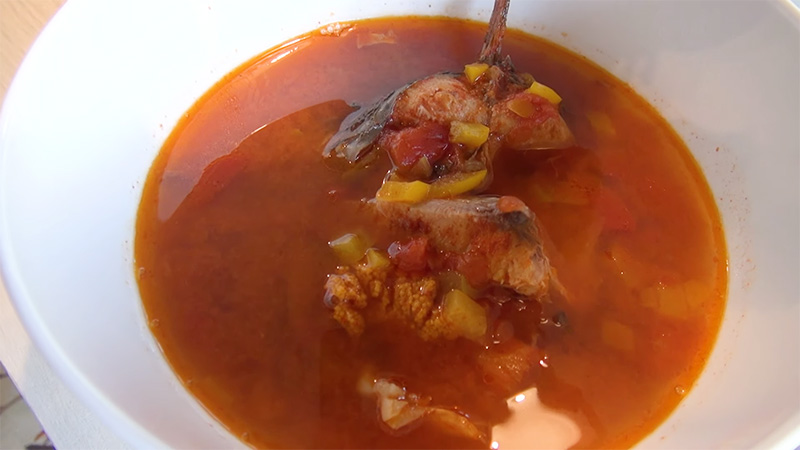 Now that you've read this far, perhaps you're curious to find out what Koi tastes like for yourself. A fish of such significance must taste like something out of this world, right? As I mentioned before, historically, koi were raised and bred as food.
Over the years, mankind has changed its relationship with this fish, and it is no longer eaten as readily as it used to be. Koi is still occasionally seen on Thai and Bengali menus and in home kitchens, as well as in parts of Europe.
It is well known that Koi and other carp have a bad reputation when it comes to their palatability, being considered unsightly invasive species that are predominantly bottom feeders.
This encourages a bias that they are low-quality fish. Having koi fish as part of your cultural experience in a foreign country might interest you if you are traveling.
A new taste experience can provide a positive learning experience and provide insight into a culture and its history.
The nutritional value of eating Koi is roughly the same as that of eating most other fishes. In terms of nutritional value, they are closest to a common carp, their direct ancestor.
What It's Like To Eat Koi Fish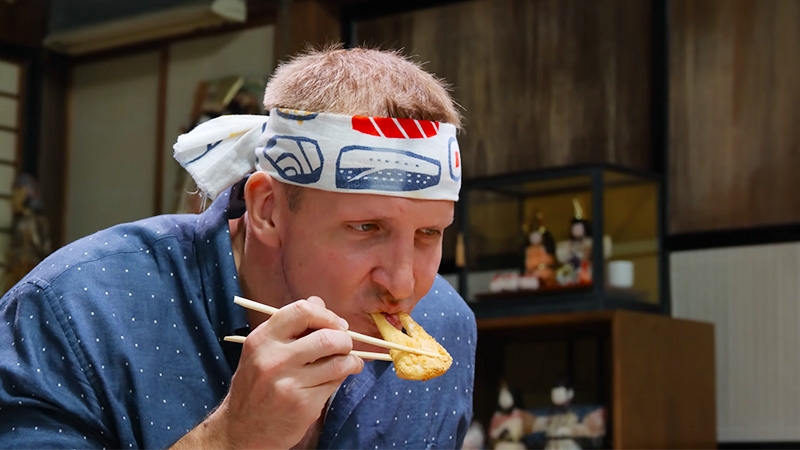 In many cultures, koi fish are considered to be ornamental and are often kept in ponds or aquariums. However, in some parts of the world, koi fish is also considered a delicacy and are consumed as food.
It's important to note that in many places, it is illegal to eat koi fish that are kept in ponds or aquariums, as they may contain harmful chemicals or bacteria that could be harmful to humans.
Additionally, koi fish are not typically raised or harvested for consumption, so their meat may not be safe for consumption.
Assuming one had access to safe and legally obtained koi fish meat, it is described as having a mild, sweet flavor with a tender texture.
Some people compare it to the taste of tilapia or cod. Koi fish are typically cooked in a similar way to other white fish, such as baked, grilled, or fried.
It's worth noting that many people may find the idea of eating koi fish to be distasteful or even offensive, especially those who view them as pets or symbols of good luck.
Additionally, due to conservation concerns, it's generally not recommended to consume koi fish as it could contribute to their decline in the wild.
Why You May Not Want To Eat Koi
You don't have to worry if reading the previous section made you aghast at the thought of eating a koi – we love them too!
The intelligence of koi fish is often underestimated. The word 'pet' doesn't usually conjure up images of fish, however, koi are usually an exception.
The koi fish can recognize their owners, some even swimming to their hands to be touched, when they are regularly fed and properly cared for. There is not much difference between this and the affection that cats and dogs seek!
It may even be possible for the fish to learn to recognize their own name if their owner spends enough time at the water's edge and uses their name often.
Studies have found that many fish are capable of making long-term memories, as well as having a fairly good long-term memory!
A type of intelligence called Machiavellian intelligence that was previously thought to be restricted to humans, other apes, canines, and felines, koi can change their behavior quite quickly and adeptly in response to environmental changes, and even engage in some political and hierarchical rivalry.
Consequently, your Koi has a great capacity for thinking, learning, adapting, and developing a unique personality.
Additionally, Koi are extremely expensive due to their ornamental and spiritual value, and as a result, they are not generally considered a "delicacy."
They eat a variety of foods and have a rough texture when cooked and a muddy taste when raw.
Spending time cooking it up for dinner would be a terrible waste of your time (and that of your pet!) when there are much healthier and tastier options available at your local grocery store.
Conclusion
The question of whether or not you can eat koi fish is a contentious one that depends on a variety of cultural, ethical, and culinary factors.
While some view Koi as a delicacy, others see them as beloved pets that should never be consumed. Ultimately, the decision of whether or not to eat Koi is a personal one that should be made after careful consideration of these factors.
However, one thing is certain: whether you appreciate koi for their beauty or their culinary potential, they will always be a fascinating and awe-inspiring part of our natural world.