Raw fish has been a staple food in many cultures worldwide for centuries. Whether it's a sashimi platter or a spicy tuna roll, raw fish has become increasingly popular in recent years.
However, many people still hesitate to try it due to concerns about its safety and potential health risks. Can you eat raw fish? What are the benefits and drawbacks of consuming it? Is it safe for everyone?
Let us explore these questions and provide a comprehensive guide to help you make an informed decision about whether or not to include raw fish in your diet. So, let's dive into the world of raw fish and discover its secrets!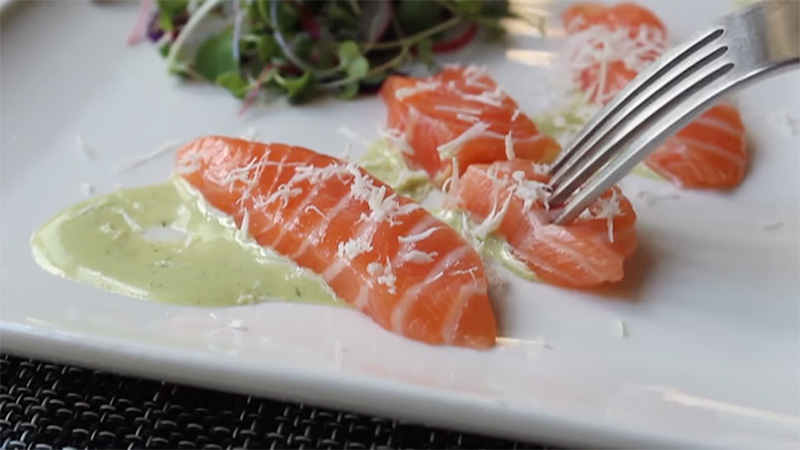 Is Raw Fish Safe?
Raw fish is safe for most healthy people, but it is important to follow safety guidelines. Raw fish is a popular culinary ingredient in many countries worldwide.
Whether it's sushi, ceviche, or crudo, these dishes are both aesthetically pleasing and delicious. However, is it really safe to consume raw fish?
Although eating raw fish poses minimal health risks for most healthy individuals, it can be quite dangerous for others.
Foodborne illnesses can cause unpleasant symptoms such as vomiting, diarrhea, fever, and abdominal pain.
However, the risk of contracting a severe or even life-threatening illness is greater for those who are over 65, under 5, pregnant, or have a weakened immune system.
How To Ensure Raw Fish Is Safe To Eat?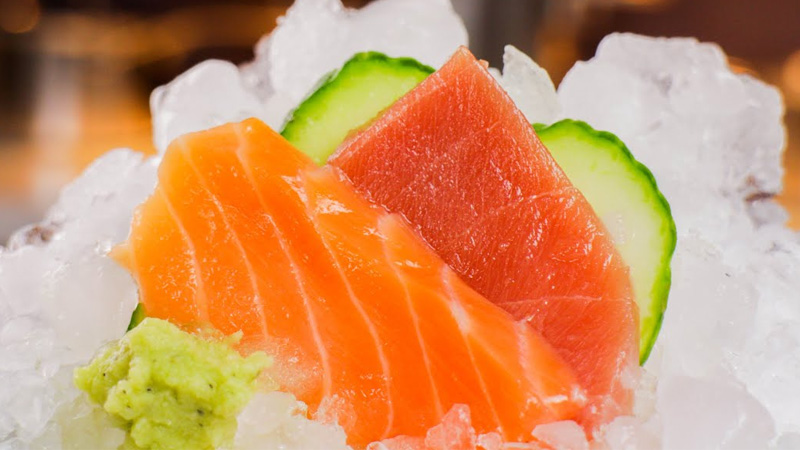 Cooking fish to an internal temperature of at least 145 degrees Fahrenheit (62.77 degrees Celsius) is the only guaranteed way to prevent foodborne illness. However, if you can't resist a spicy tuna roll, there are ways to enjoy sushi safely.
If you're in good health, it's a matter of locating a trustworthy supplier and ensuring that the food is prepared safely.
Health Benefits of Eating Raw Fish
You can add raw fish to your diet for health benefits. Raw fish has a higher level of valuable nutrients and is free of chemical contaminants.
When fish is cooked at a high temperature, it loses a lot of nutrition, especially omega-3 fatty acids that are heart-healthy. Additionally, it can cause contamination with heterocyclic amines (HCAs) and polycyclic aromatic hydrocarbons (PAHs).
It is unlikely that eating fish that is contaminated with these chemical compounds will cause you to get sick, but you may be at risk of developing cancer if you do.
Keep In Mind: There Is Always A Risk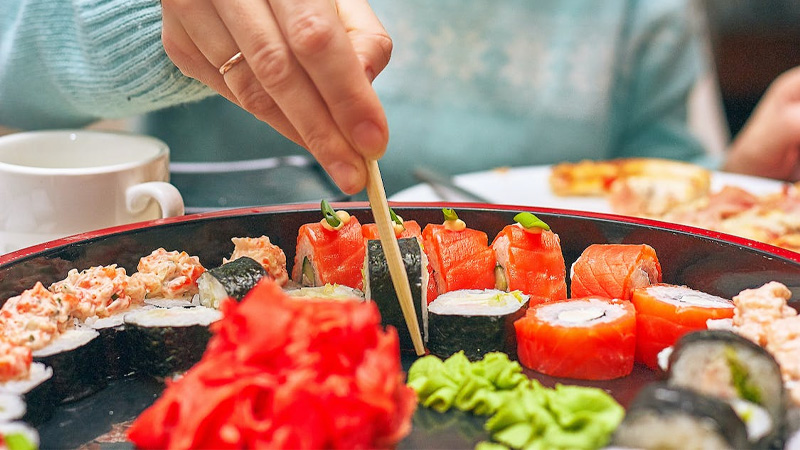 It is always riskier to consume raw fish, even though it is potentially healthy. Using high temperatures for cooking fish kills bacteria and parasites. Consuming raw fish makes you more likely to contract food poisoning or parasites.
Parasitic Infections From Raw Fish
As the name implies, parasites are plants or animals that feed off other living organisms, known as hosts, without providing any benefit in return.
Some parasites do not cause any obvious acute symptoms, but many of them may cause serious damage over time.
Many tropical countries experience parasitic infections among their citizens. Raw fish, infected water, and improperly cooked food all contribute to their transmission.
Here are some of the main parasitic diseases transmitted to humans by eating raw or undercooked fish.
Liver Flukes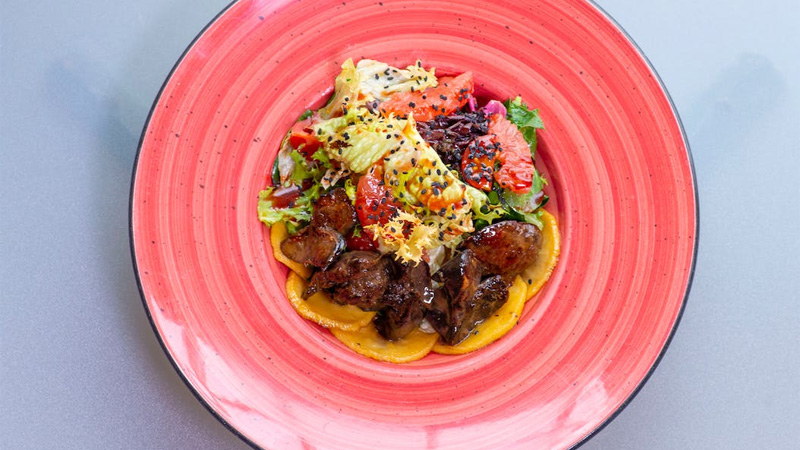 A disease known as opisthorchiasis is caused by liver flukes, a parasitic flatworm family.
Fish consumed raw or improperly cooked is the main cause of opisthorchiasis. Dirty kitchen utensils or dirty food preparation surfaces are also contributing factors.
Tapeworms
Freshwater fish or sea fish that spawn in freshwater rivers can transmit fish tapeworms to humans if they are eaten raw or undercooked. Salmon falls into this category.
In some cases, fish tapeworms do not cause symptoms, but they can cause diphyllobothriasis.
Roundworms
Parasitic roundworms can cause a disease called anisakiasis. Marine fish, or fish that spend some time in the ocean, such as salmon, are home to these worms.
Several bacterial infections are common in regions where raw or lightly pickled or salted fish is eaten. These include Scandinavia, Japan, the Netherlands, and South America.
Bacterial Infections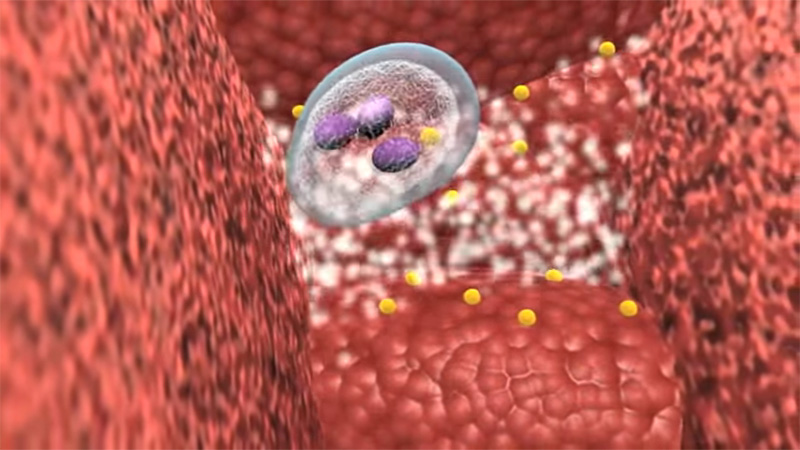 Cooking fish also reduces the risk of food poisoning.
Raw fish may contain harmful bacteria such as Listeria, Vibrio, Clostridium, and Salmonella.
A study published in the U.S. found Salmonella in about 10% of imported raw seafood and 3% of domestic raw seafood.
Raw fish, however, poses little risk of food poisoning for healthy people.
Raw Fish May Contain Higher Amounts of Pollutants
A persistent organic pollutant (POP) is a toxic chemical produced by industrial processes, such as polychlorinated biphenyls (PCBs) and polybrominated diphenyl esters (PBDEs).
Fish, especially farmed fish such as salmon, are known to accumulate POPs. The main cause appears to be contaminated fish feeds.
Toxic heavy metals, like mercury, are also a health concern. A study also found that cooked fish had a 50%–60% lower amount of bioaccessible mercury than raw fish.
How To Reduce Risks When Eating Raw Fish?
If you buy raw fish from a trusted fish market following FDA guidelines and handle it properly at home, you will reduce the risk of getting sick.
It is common practice to flash freeze and then keep fresh fish on ice, even if it is fresh at the time.
The most effective method to kill parasites is to freeze fish for 15 hours at -31°F or for a week at -4°F. Fishermen must freeze and store raw fish at these temperatures in accordance with FDA guidelines.
Freeze Fish Before Eating
While fresh fish may seem like the best choice for raw consumption, this isn't always true. Freezing can effectively kill parasites that may cause illness.
The U.S. Food and Drug Administration (FDA) advises that fish be frozen at either -4°F for seven days or -31°F for 15 hours (if you need to freeze it more quickly) to eliminate parasites.
Not all types of fish require freezing, however. According to the FDA, most tuna and farmed fish varieties raised in open water pens, ponds, or tanks do not need to be frozen.
Purchase Fish From A Reputable Source
The quality of your raw fish depends greatly on where you buy it. While gas station sushi may be convenient, it's not a wise choice if it contains raw fish.
Always get raw fish from trusted sources. The facility should be clean and the workers should maintain good hygiene practices. If you're dining out, checking the sanitation score from the last food safety inspection is a good idea.
Use Your Senses
You can assess the quality of a fish by examining its appearance, texture, and scent. Here are some things to look for:
The flesh should be firm and not emit a strong fishy odor.
There should be no signs of discoloration, sliminess, or sponginess.
What Are The Risks Of Mercury In Raw Fish?
The toxic metal mercury is found in most types of fish. There is a health risk associated with raw fish as well as cooked fish. High mercury levels are found in fish higher up the food chain (the ones that eat smaller fish).
Fish with the highest mercury include:
Marlin.
Bigeye tuna.
Shark.
Orange roughy.
Swordfish.
Low-mercury fish include:
Anchovies.
Canned light tuna.
Cod.
Haddock.
Salmon.
Fish contain high levels of mercury, which is one of the reasons why the FDA recommends limiting fish consumption by pregnant women and children.
As a general rule, the FDA recommends eating fish that has low mercury levels only once or twice a week.
Conclusion
The question "Can you eat raw fish?" is not a simple yes or no answer. While it is possible to consume raw fish safely, taking precautions and understanding the potential risks involved are important.
Raw fish can be a delicious and healthy addition to your diet, but it's crucial to source it from reputable sources and handle it properly to avoid foodborne illness.
Whether you're a seasoned sushi lover or a newcomer to the world of raw fish, it's always best to err on the side of caution and prioritize your health and well-being.