Fish makes a big part of the human food list. People around the world eat a wide variety of fish. When talking about fish as food, there are two main groups. There is the saltwater fish, and there is the freshwater fish.
It is safe to say freshwater fish is more popular and more available because there are inland water bodies and fisheries available almost everywhere. But are all freshwater fish edible?
Strictly speaking, yes and no. Technically all the freshwater fish species are edible. But this doesn't mean that you can eat all the freshwater fish you can get your hands on.
Some species are more or less toxic, some can be contaminated, some are straight off venomous, and some simply taste gross. But if you can process the fish properly, yes, all the freshwater fish are edible.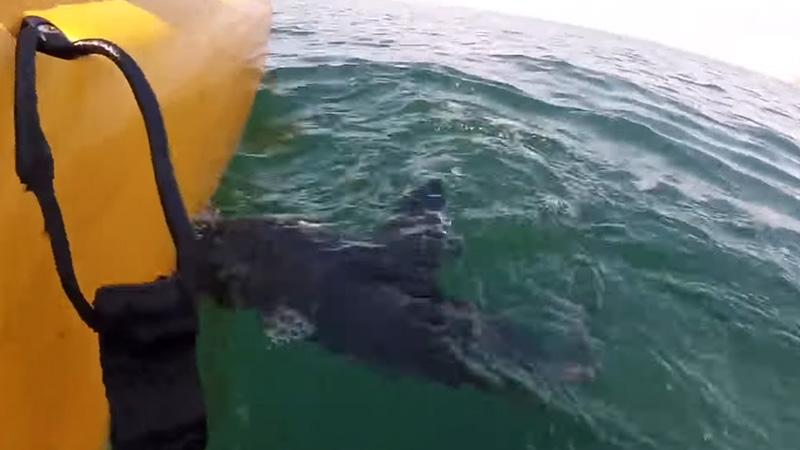 Caution
However, there is one thing you need to be very careful about. It is about the source of the fish it was harvested from. A lot of the commercial fish are grown in fish farms, and not always they are grown carefully, with proper nutrition and care.
Often, they are fed hormones and treated with antibiotics. As a result, the fish you are consuming can not only lack the proportionate ratio of nutrition but also threaten your health.
Things To Know Before You Eat A Freshwater Fish
If all the freshwater fish species are technically edible, then what makes them otherwise? Here's a list of causes that makes the inland fish inedible.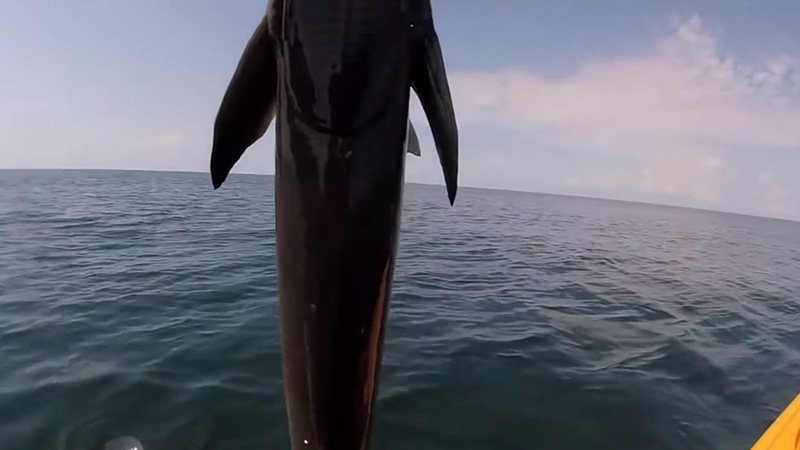 Contamination
The biggest reason that makes it risky to eat fishes that you don't know the source of is contamination. It is probably a bigger issue in fishes harvested from natural water sources than fishes raised in farms. The reason is simple, artificially raised fishes do grow up in water bodies that are kept from pollution.
In natural fishes, especially the ones growing in large lakes or slow-moving rivers, mercury contamination is not that uncommon. Man-made reasons like gold mining, dumping industrial waste in the water is definitely to blame here.
But the prime culprit for emitting mercury in nature is burning fossil fuel. Guess we all are contaminating the food we eat up to a certain degree. However, humans, like most other animal species, can tolerate up to a certain degree of mercury without much consequence.
It is alarming when the mercury level surpasses the tolerable limit. This occurs on the lakes or rivers situated near fossil-fuel power plants or factories that use coal or other kinds of fossil fuel.
Knowing the source where a fish came from can help tremendously to avoid this risk. Also, not all the species of fish harvested, or grown in the same waterbody, will be equally affected.
Some fish species are better at accumulating mercury and other pollutants in their body from the food they eat. Again, humans can tolerate a certain level of mercury. Thus, consuming a regulated amount of these fish is fine.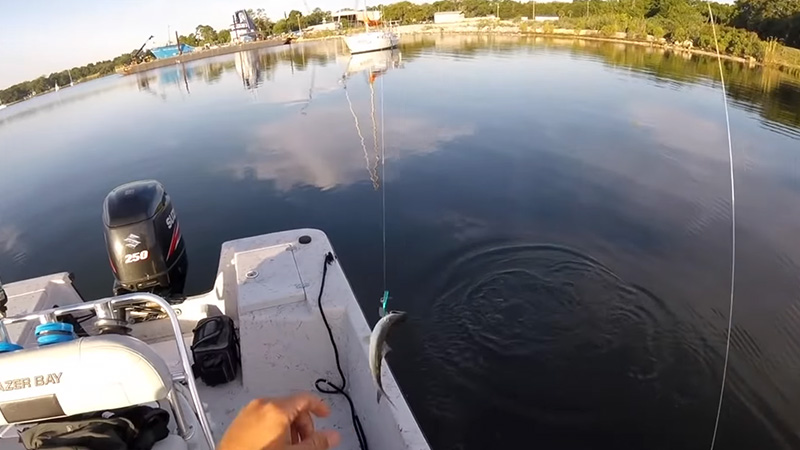 Imbalanced Nutrition
Not all the fish contain the same nutrition, let alone the same distribution of them. Some fishes are not healthy to eat; some may contain fat that is more harmful to us than useful. One of the examples would be Tilapia.
Even the farmed tilapias are as healthy as you'd think. They contain a higher level of fatty acids like omega-6 and others, which increases the risk of heart attack, stroke, high blood pressure, and all sorts of heart diseases.
Other fishes like naturally harvested salmon, sardines are also on the list of being potentially harmful when over consumed. Omega-6 is not the only nutritional imbalance you should be aware of.
After all, a degree of Omega-6 is needed for our body to function properly. Whereas Dollar Fish, Escolar, and a few other fish species may contain gempylotoxin, which is a kind of fat that is indigestible even when simply cooked. Grilling or frying helps, but it is still sub-ideal.
Pangasius is another fish that can be potentially high risk for health, not for its own causes, but how the fish is grown and processed.
There are other fish species that contain an inappropriate level of minerals and fat. Hence, it is highly recommended to do research and know of the fish one buys or catches for consumption, especially for pregnant women and children.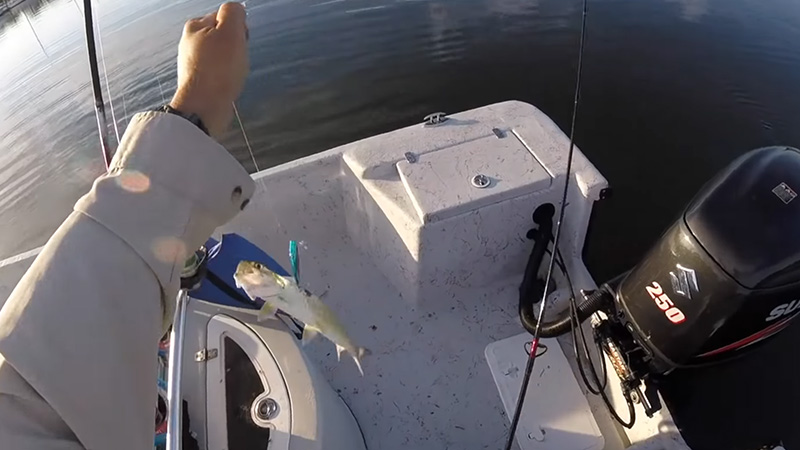 Poisonous Fishes
Even though very rare, some freshwater fishes are poisonous in a way. No, I'm not talking about the poison that can kill you, but they can surely make you sick, very sick in some cases.
It is more common in sea fishes, but freshwater fishes like the Madtom, some Gar species, and in the group as well.
Are These Fish Edible? Yes.
Not all the parts of these fishes are toxic. The eggs of almost all the Gar species are toxic to humans. Eating the collected eggs or eggs from a female fish is poisonous. While they are not capable of killing a person if consumed in a regular meal, they surely can make you very sick and regret the decision of trying it.
Some catfish species have poison glands that produce and store poison. The poison is there to keep the predators away. The meat of the fish is safe and healthy; it's just the spikes and the sacks that are poisonous. When processed properly and the poisonous parts removed, the rest of the fish is good to go.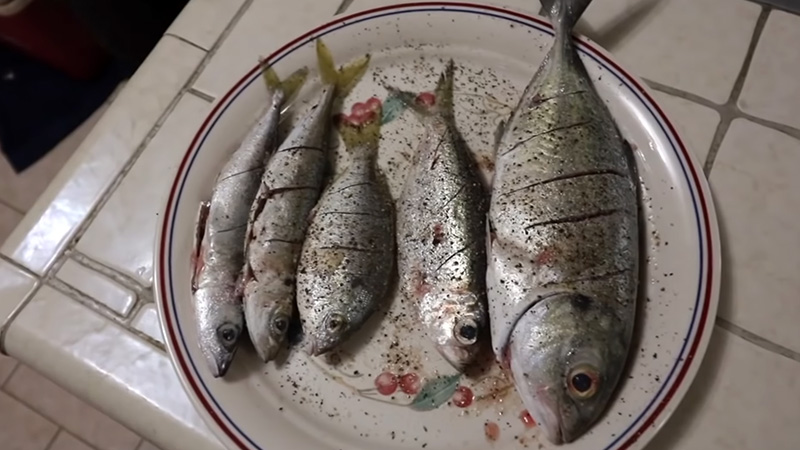 Gross-Tasting Freshwater Fish
This section is debatable. While some freshwater fish taste great, some taste bad. To some people, they are horrible, while to some, they are okay, or even preferable for being out of the ordinary. This is a list of some of the freshwater fishes that do taste gross to most.
Smallmouth Bass
Largemouth Bass
Bowfin
Shad
Some Species Of Carps
Bear in mind, none of these fishes are inedible or poisonous. They are completely edible and healthy. However, some of them are too strong or rubbery, some have excessive bones, whereas some simply taste like mud or smell fishy even after baking or frying like the Bass fish. By the way, have you ever tasted Bass?
Conclusion
In the end, yes, all the freshwater fish species are edible as long as the fish is not contaminated. The question is whether you can go through the effort or bear the taste. There are reasons why fish is such a big part of our food menu.
They provide a lot of the nutrients that are either unavailable or hard to get from plant matter. Meat is a great alternative. But meat comes with its own downsides as well. Anyway, as long as the fishes are grown or harvested with care from proper sources, fish is great to eat.