Muskellunge or muskie is the largest member of the pike fish family. Muskies live in freshwater bodies and can grow up to 5 feet in length. They are carnivorous and often eat other fishes, including other muskie fries.
They are harvested mostly as trophy fish, but some people do catch them as food items. So, is it okay to eat muskellunge?
For a short answer, yes. Muskies are edible, and one can eat muskies. However, there are a few things to consider before deciding to do so. The Muskie population grows very slowly. Be aware of where you are hunting from.
Additionally, muskies can be poisonous depending on the source there were hunted from. Cooking muskie is also a bit of an issue; other than that, it is fine to eat muskies.
Since you are here, reading this, I'd assume you are either planning for a muskie hunt or interested in trying it out. Either way, here are the things you should consider.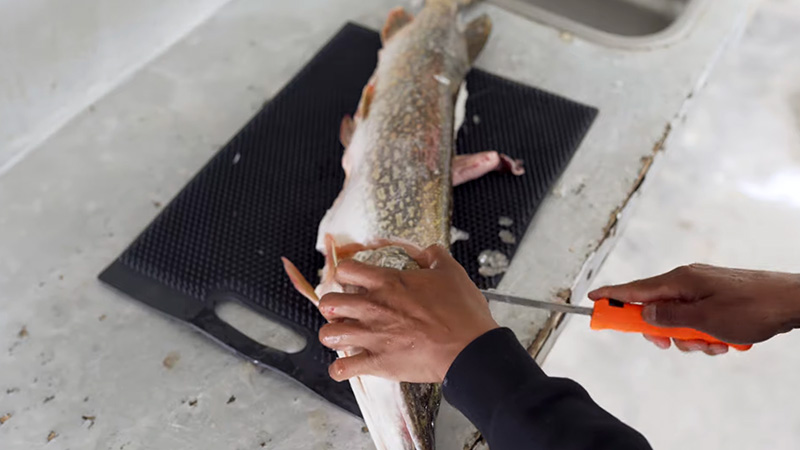 Where To Find Muskie?
Muskie is mostly found in the Northern American region. They are freshwater water predators and prefer to lurk in clean water near weeds or other plants. They are big, strong, and fast.
They have good eyesight and choose to hunt down prey in relatively deep water. If you want to set out for a muskie hunt, the first thing to do would be to locate where they are found.
The best resource, at your exposure, is the website of the Division of Natural Resources of your state. Forums, clubs, or even asking local bait shops will give you the lead. When you find a water body, look up if it is legal to fish for muskie there.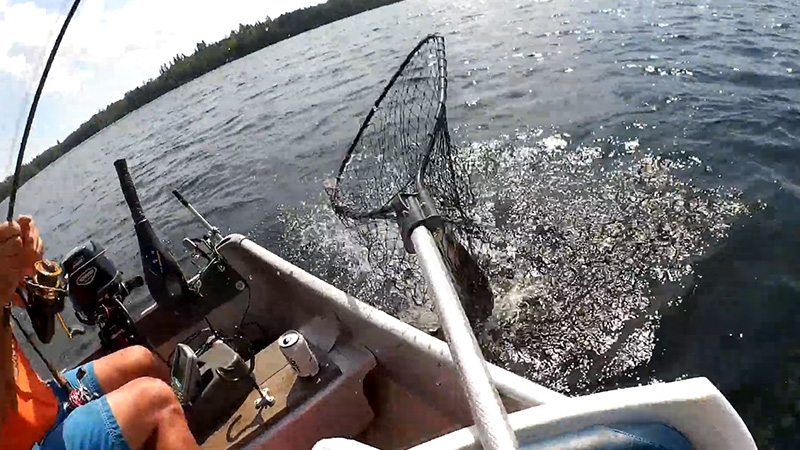 Is It Legal To Fish For Muskie?
Muskie is a well-known fish both as a game fish and an edible. However, there is one issue with them that may be concerning. Muskies are painfully slow both in reproduction and growth.
A 48-inch muskie, which is a desirable catch, takes anywhere between 13 to 21 years for the fish to reach its size. The point is, muskie grows very slowly. On top of it, muskie has a slower reproduction rate than most other fishes, making the muskie highly vulnerable to being endangered by overfishing.  These two points made the muskie fall behind the bass as a game fish.
To make things even worse, muskies are cannibalistic. While they do protect their fries, other juveniles are not safe from them. When food is low, they can hunt smaller muskies to the point of endangering their own population.
Hence, many states and provinces have strict laws regarding fishing for muskies. Besides the law, is it really humane to hunt for a fish that is already on the brink of extinction? No, muskie is not currently at that point, but unregulated fishing may lead to that in a lot of the water bodies where they are currently found.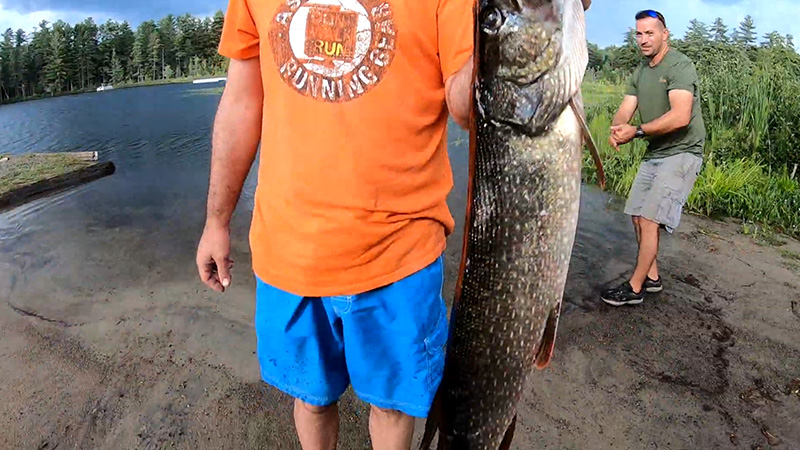 Are Muskies Dangerous To Eat?
There are a lot of myths concerning muskies being poisonous. Some say they are toxic and may result in sickness, whereas some say they are perfectly fine to eat. So, which one is true? Frankly, Both are true. It depends on the water body they were harvested from.
Adult muskies are the top predator of the water body they live in. Being at the top of the food chain, they eat almost any other living being they can catch and swallow. If the water body they live in is contaminated with any sort of chemical pollution, the chemicals will make their way into the muskies' body through the food chain.
Another interesting feature musky have is that they are exceptionally good at retaining minerals. They have to be in order to be the apex predator. Because their prey items are limited, they need to be efficient. 
Guess what? Besides the usual minerals, they also build up a collection of poisonous materials like mercury, lead, and a handful of other metals. Thus, before deciding to consume some, It is highly recommended to check and make sure that the water body is safe and uncontaminated.
Regulations For Muskie Hunting
As I mentioned before, muskie is one of the fish species that are under strict law and regulation in many states and provinces. The Department of Natural Resources can close down muskie hunting if their numbers drop significantly in a lake or river.
Even when they are open for hunting, the regulations are still very strict. "One muskie per fishing session" is a nearly universal rule where muskie hunting takes place. On top of that, there are limits on the total number of muskie a person can hunt in one season. It can be 3, 5, or 6 muskies in one season, or it can be only one.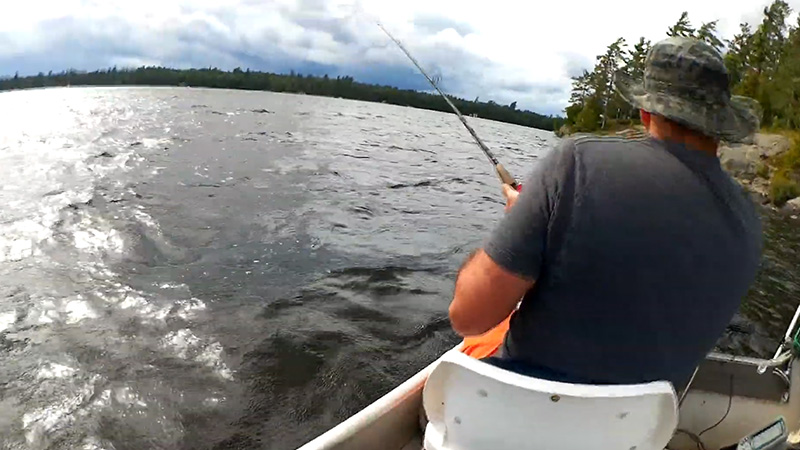 Muskie Hunting Isn't Easy
Even when all the rules and regulations are taken care of, it is still not an easy catch. Muskie is a fairly rare found fish and the rarest of the pike fish family. So, patience is key. Even if all the other things are set, you might not end your day with a muskie.
Muskie is cold-water fish in general. They tend to hang around deep and colder water. It is somewhat of a challenge to successfully locate one. Fish finders are probably the best bet. Even then, there is no guarantee, as muskies tend to stay adjacent to weed beds or other submerged structures. 
Muskies are fast, strong, and wiser than your average fish. They also have excellent vision and lurk in clear water. In short, it takes quite some convincing to successfully lure out and catch one. Besides, muskies are big, strong, and famous for fighting back.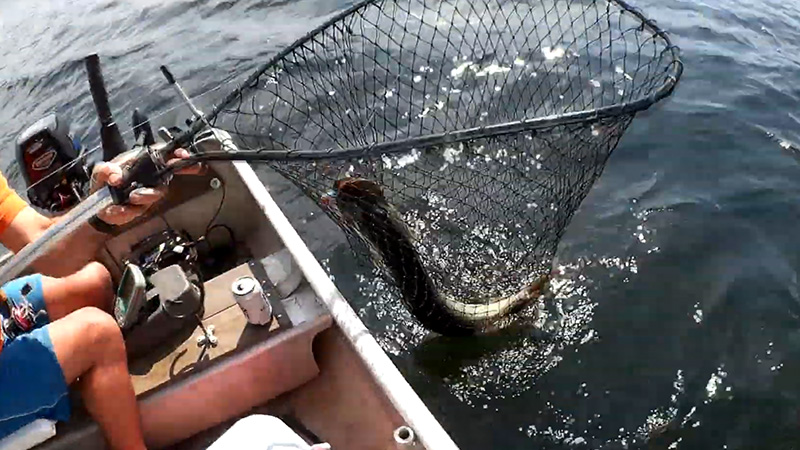 Cooking Muskie Meals
So, you got your muskie. Now it's time to cook and prepare it for dinner, right? Well, yes. But it's not the end of the story yet. One of the reasons a lot of people avoid muskies is because of the unpleasant odor. 
The stench of keeping a muskie can be a task on its own. But once processed, it's not so bad. In the kitchen, processing muskie is the same as other pike species. They have thick bones and scales.
If you are familiar with processing pikes, you are set. Just be sure to avoid the bones and the skin as they tend to be the major source of toxicity. No, I will not be going into the recipes of cooking or grilling muskie. That is a topic on its own.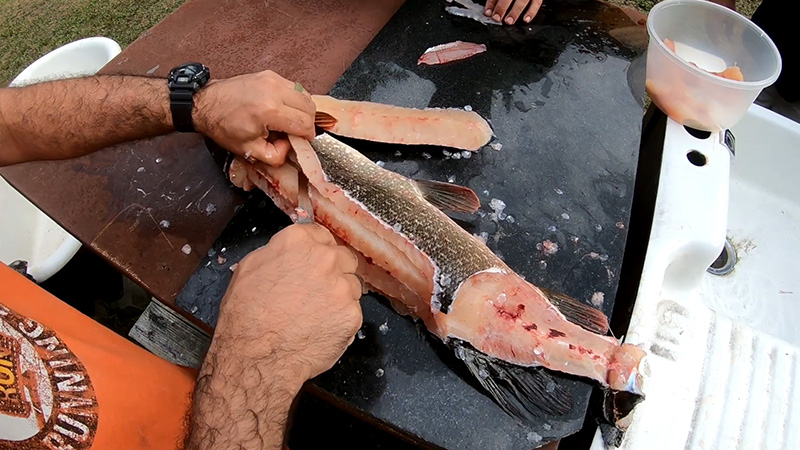 Bottom Line – Are Muskies Good To Eat?
Now we know Muskie is good to eat.
Muskie is an interesting species for reasons. They are somewhat of a hustle to get a hold of. But if you are committed to tasting it, and prepared to do so, then go ahead. Other than the contamination, it is perfectly fine to eat muskie. They are healthy and mineral-rich. Some would say they are quite tasty as well.
But I am not to say that. If you want to know for sure, you got to do it yourself. But what I am going to say is be careful of it. Muskies are rare species of fish, and because of their nature, overfishing may push them to the limit of extinction within a short period of time. Thanks for reading, and I'm out.