There are so many activities you can do when you go camping. Furthermore, you can customize the experience based on where you go and the season to fit your family's interests.
Family camping allows you to explore new places, learn about nature, and bond with your family. Biking, hiking, swimming, or just relaxing in a hammock are some ways to spend the day.
The best thing about nighttime camping is that it's ideal for anyone, whether you're a kid who's excited about sleeping outside for the first time or a veteran who enjoys staring at the embers of your campfire.
Staying entertained doesn't require packing everything you own. For your next family vacation, you can choose from a variety of simple activities. Here is our super fun camping activity checklist at night to avoid brainstorming sessions with your family.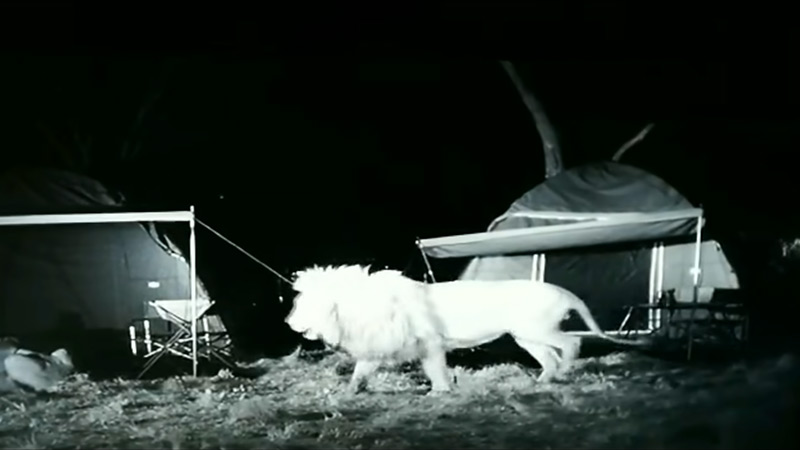 Camping Activities | Enjoying the Night
Sunsets aren't the end of a camping trip. There are many activities available when the sun sets, and the campground is enveloped in darkness.
During family camping, you tend to enjoy the darkness more because you don't have to deal with city lights and noises. A campfire blazing away and stars shining overhead make nighttime a great time for camping activities.
When it comes to things to do in the great outdoors at night, the possibilities are virtually endless. Here are some fun evening activities the whole family will love if you need ideas.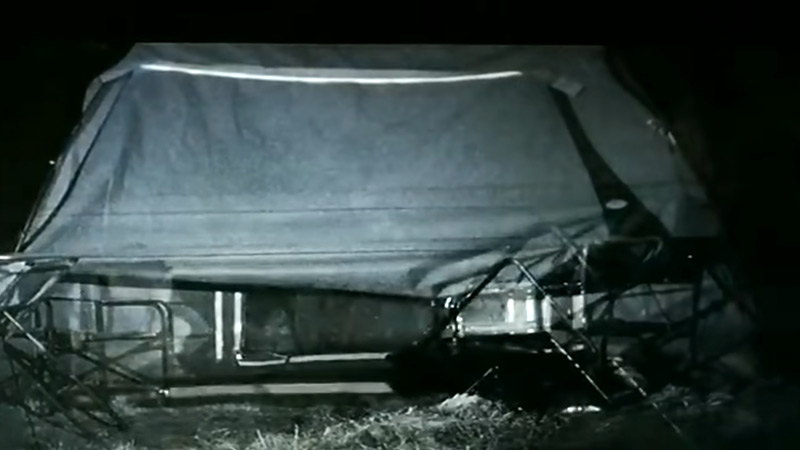 1. Sit Around The Campfire And Do Nothing
Sitting around the campfire is a staple of many camping trips. Sometimes all you need to entertain yourself for hours is to just stare, poke, and add wood. It's impossible to imagine a more welcoming environment than sitting around a fire until the wee hours of the night.
2. Stories Around The Fire
A ghost story is a perfect way to get your group excited when everything is obscured by darkness. Depending on how well your little ones can cope with these kinds of stories is up to you.
Perhaps you could bring along a few silly poetry books if you're afraid it might be too much for them? As well as telling stories from your childhood, you can also tell funny stories that your kids haven't heard before.
3. Kumbaya
If you're with friends at night, it's impossible not to sing around the campfire with a group that's singing their favorite songs. Rounds, performed at different starting points during camping, are a tradition no longer practiced as much today.
"Row, Row, Row Your Boat" and "Frère Jacques" are great round-off songs. Keep in mind that campgrounds are quiet hours and that you should respect your neighbors.
4. A Campfire Is A Great Place To Share Stories And Jokes
You can make it up, funny, scarier, or even goofy! Have fun telling stories and telling funny jokes around the campfire while enjoying the warmth.
5. Night Walk
You've got the perfect excuse to set off on a little adventure and escape the campfire. A night walk is just what you need. Using flashlights or lanterns isn't necessary, but your eyes will adjust to the darkness once you give them time to adjust.
A 15-minute period without lights is all it takes. Spend some time exploring the pathway around your tent or cabin, letting your ears get acquainted with its quiet. You might even hear some nocturnal animals rustling nearby.
6. Games In The Dark
For some late-night gaming, the nighttime may be the best time. Classic nighttime games like nighttime hide-and-seek and flashlight tag never go out of style. The darkness creates a deeper level of interest.
When playing the games, make sure everyone stays safe, especially the young campers. Especially if the group consists of a few campers, try pairing them up in a team so that everyone has a buddy.
7. Word Of Mouth Games
The end of your stories is near, so why not play a silly word-of-mouth game around the campfire that will keep everyone entertained. "Alphabet Game" is one of my favorite games.
Taking turns, you name one thing that begins with each letter in the alphabet, starting from the first and compiling as you go, selecting a theme such as food or an animal.
A few examples would be telling the first person to say "Alligator," the second person to repeat "Alligator," then saying "Bear," and the third person to say "Alligator, Bear, Crow!" and so forth. Then see who remembers the entire list at the end!
8. Campfire Skits
Those campers who have a flair for drama should consider putting on a show for the group. Everyone will be rolling with laughter by the time they've finished, whether it's a scene from their favorite film or show or something made up on the spot.
Even if drama isn't your thing, you could try some charades to get everyone involved in acting.
9. Practice Your Night Time Photography
During the day, you probably took shots of the kids jumping in the pool or the view you saw on a hike, but at night the possibilities open up significantly.
Take some time to play with your settings and see what you can capture after the sun goes down, whether you're trying to capture the moon, your lit tent, or the kids running around with glowsticks!
10. Play Flashlight Hide and Seek
Having a fun game in which everyone is divided into groups and told to hide would be a fun way to burn some energy off before going to bed for the night! Once the family is found, the person who was "it" gets to use their flashlight to look for the others!
The importance of running in an open area with few or no obstacles should go without saying, but it's best to find a safe place where everyone will be safe.
And An Extra | Stargaze
As the fire burns out, if you're far enough away from the city lights to be able to see the stars, take a moment to admire them.
If you don't feel sleepy after quieting down but want to do something to pass the time, then go for a quieter nighttime activity. Gazing at the stars is an unforgettable experience, especially outdoors.
See if you can spot some constellations beforehand. Another way to enjoy an open sky is to gaze at its wonder and beauty simply.
Depending on how well you prepare beforehand, you can even download a stargazing app on your phone that identifies stars, planets, and constellations and gives you interesting information about them all! If you prefer to observe the stars in an antique way, just gaze.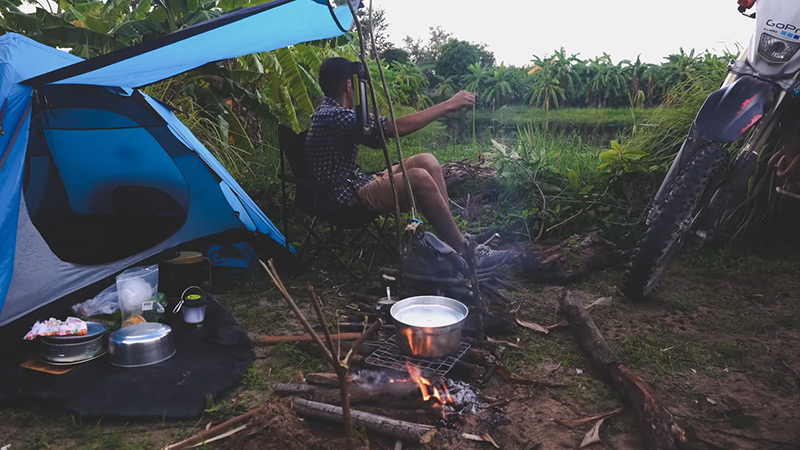 Final Thoughts
Beware of the wild animals, especially if you go camping in Bear country. Some animals make squeaking sounds during nighttime and it is very common in campsites. So, you must not forget to take caution so that your camping experience does not become horrible. Remember that most campgrounds have quiet hours, no matter what you have planned for your nighttime campout.
You can make everyone's camping trip enjoyable if you have fun and are respectful of your fellow campers and campground rules. There are a lot of things you can do. If it were me, I would just relax, see how the stars sparkle through the night, and never want to leave. You do not want to miss this.