Clownfish are the adorable stars of many aquariums and children's movies, but have you ever wondered if they are also on the menu?
With their striking colors and playful personalities, it's hard to imagine anyone wanting to consume these beloved little fish.
However, in some cultures, clownfish are considered a delicacy and are even served in high-end restaurants. So, can you eat clownfish, or is it best to leave them in their underwater homes?
Today we'll explore the controversial topic of consuming clownfish and take a closer look at the ethical and environmental implications of doing so. So, grab your snorkel, and let's dive into the deep end of this debate!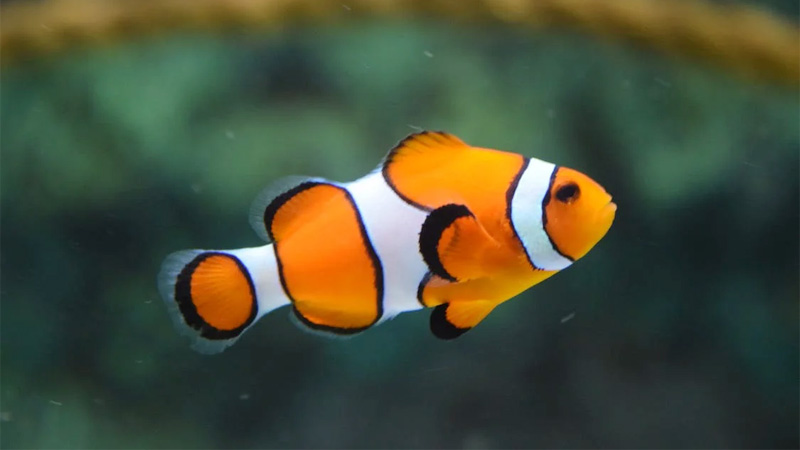 Is The Clownfish Edible?
Clownfish are generally considered unpalatable for a variety of reasons, including their small size, high price, bony nature, and scaly appearance. However, if sufficiently cooked, they cannot harm your body.
Even the largest clownfish, such as the gold stripe maroon clownfish, only grow up to 6 inches long. Smaller species, like the percula and ocellaris, only reach up to 4 inches in length.
This means that clownfish are not a practical option for a substantial meal. Moreover, they are often reported to have a bony and scaly texture, which further diminishes their appeal as a food source.
Their small size, bony structure, and scaly texture make clownfish an unappealing and less-than-ideal choice for consumption.
Do People Eat Clownfish and Is It Safe?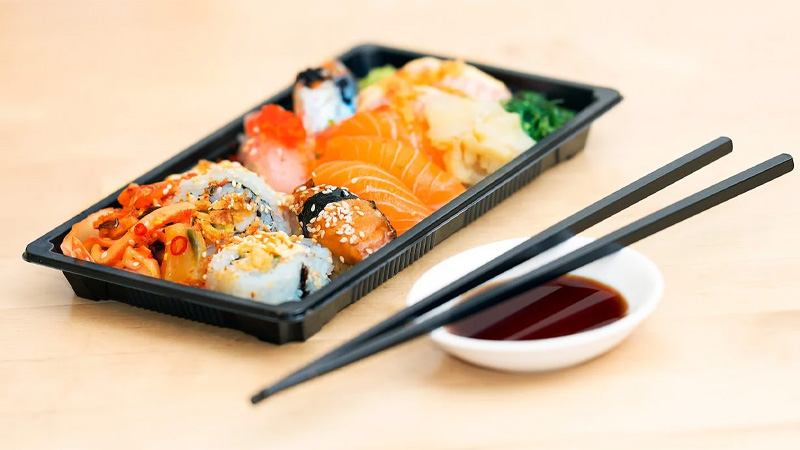 There is hardly any chance of intoxication or physical harm from consuming clownfish.
There are, however, some people who may show symptoms depending on whether they are on a strict diet or have fish allergies.
Despite their stripes, clownfish are not considered a delicacy in most countries; they are rather popular pet fish.
Experts believe all clownfish species are safe to consume if adequately cooked. It remains important, however, to prepare clownfish properly and to fully cook it before consumption (clownfish typically turn pink when properly prepared).
Clownfish typically range in price from $15 to $45, and designer varieties can cost $100 or more. As a result, unless you have a significant budget or financial means, clownfish would be an expensive meal option.
Additionally, due to their small size and bony, scaly structure, you would likely need to prepare multiple fish, perhaps six or more, to create a substantial meal.
It's highly unlikely that anyone would be willing to spend hundreds of dollars on an untested and potentially inedible food source. If you're still not convinced that eating clownfish is ill-advised, the following section may change your mind.
What Does It Taste Like?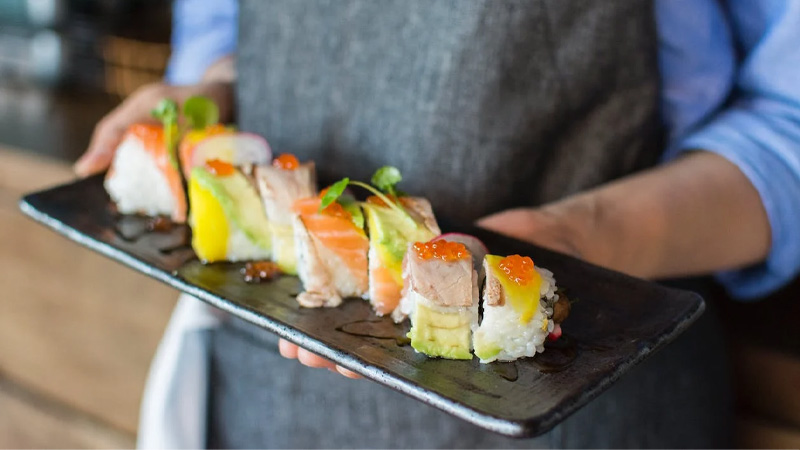 Like most fish, clownfish taste like the food they eat. Therefore, if your clownfish have been snacking on pellets and flakes mostly lately, they will taste pretty much like them.
It would be up to you to come up with clever ways to eat clownfish since there are no chef recipes for it.
There is no particular method for cooking its meat, but its texture suggests a subtle flavor. You can microwave, boil, or steam it.
If your pet clownfish has been predominantly feeding on pellets and flakes, their taste will likely be influenced by these food sources.
In the wild, clownfish have a diverse diet that includes grazing on algae and consuming planktonic fish eggs, fish larvae, isopods, zooplankton, and polychaete worms.
However, the taste of these natural food sources may not be desirable to most people.
Can You Eat Clownfish Raw?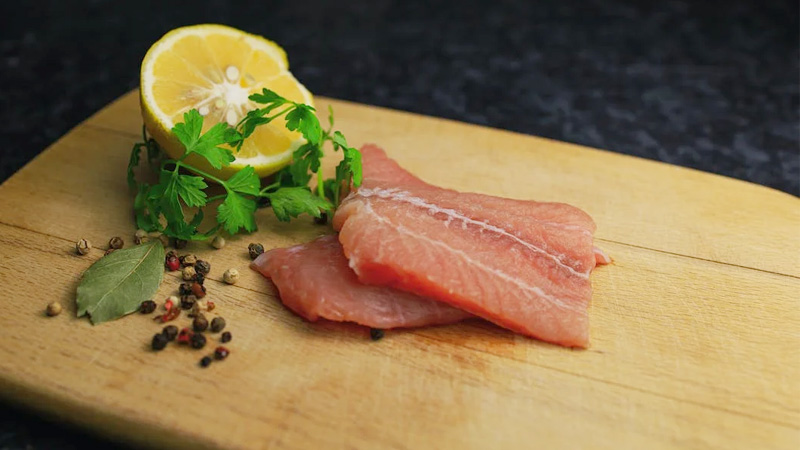 No! The skin of clownfish contains toxins that the animals use to fend off their predators. Clownfish should never be eaten raw as their skin contains toxins.
You should also cook clownfish thoroughly by boiling, baking, or grilling them.
It is possible to experience severe throat irritation and breathing difficulties from clownfish meat if it is not adequately cooked.
How To Cook Clownfish?
Although there are no recipes for clownfish, you can boil them, bake them, or grill them. Adding lime and grated chili to clownfish would lighten its taste since clownfish tend to be tasteless.
Clownfish Recipes
Since clownfish are considered pet fish, there are no agreed-upon cooking recipes for them. However, since clownfish are among the smallest pet fish, you might want to experiment with other recipes of common fish.
Why You Should Not Eat Clownfish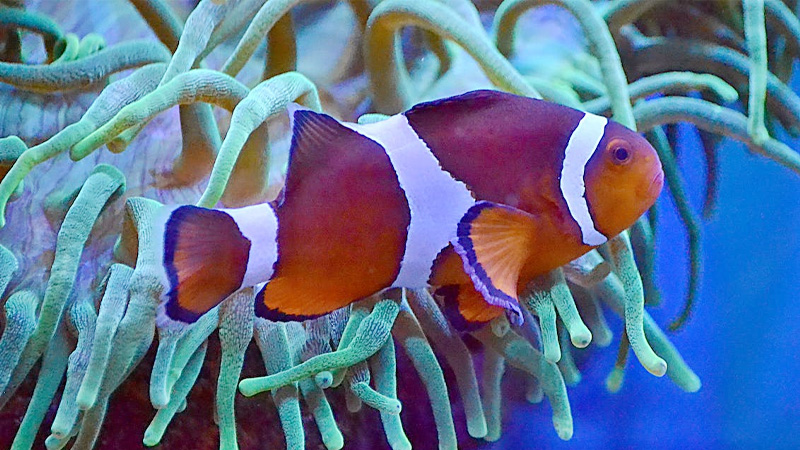 Clownfish are not considered safe for consumption due to the production of a slimy mucus coating, which can be toxic when it comes into contact with the skin. This slime is a result of the clownfish's soft flesh and minor scales.
The purpose of this coating is to protect the fish from predators and parasites, while also keeping its skin hydrated by trapping water droplets on its surface.
Clownfish are also considered unsafe for consumption due to their small size, bony structure, and scales, which can make them challenging to prepare for cooking.
Moreover, their scales can be sharp, increasing the risk of injury if they come into contact with the skin or other parts of the body.
Lastly, clownfish are not a practical food source due to their high cost. Even if you manage to acquire them alive, they can still be pretty pricey.
Furthermore, their meat is generally bland and lacks flavor, which makes them unappetizing even after cooking.
Are Clownfish Poisonous?
Clownfish themselves are not poisonous, but they may contain small amounts of toxins that can be harmful if consumed in large quantities.
It's important to research the specific species of clownfish before consuming them, as some may be more dangerous than others. Furthermore, there is a greater concern that clownfish venom could be fatal if it enters the bloodstream.
Conclusion
While it is possible to eat clownfish, it's not a common practice, and they are primarily enjoyed for their charming personalities and beautiful appearances in aquariums and marine life.
Eating clownfish raises ethical and environmental concerns, and it's important to consider the potential impact on the ocean ecosystem. If you do decide to try cooking clownfish, make sure to cook it thoroughly to avoid any health risks.