Have you ever been served a whole fish, and as you were cleaning the bones, noticed a glossy, round, and seemingly edible object staring back at you? That's right; we're talking about fish eyes!
While many people might cringe at the thought of eating them, others consider them a delicacy. But can you really eat fish eyes, and are they safe to consume?
Let's dive into the fascinating world of fish eyes and explore their nutritional value, cultural significance, and potential health benefits (or risks) of consuming them.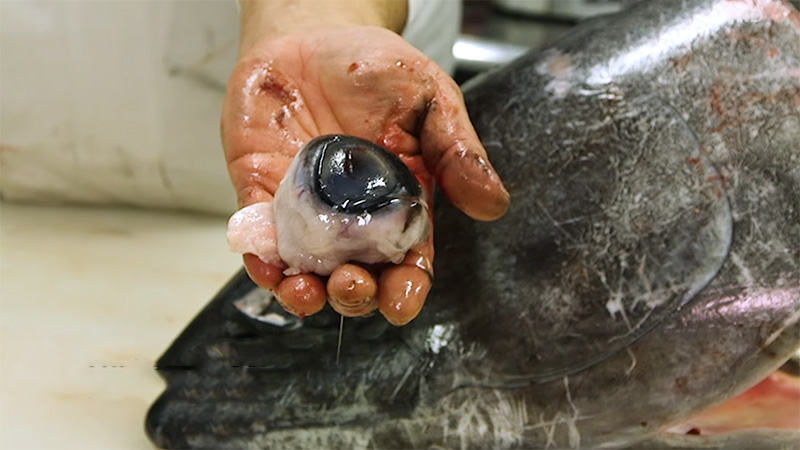 Are Fish Eyes Edible?
There is no doubt that fish eyes are edible, so you should start separating them from other parts of the fish that are not edible.
There are many countries around the world where this dish is extremely popular, such as China, Sri Lanka, & Russia.
What Are Fish Eyes?
Fish eyeballs are surprisingly popular in many Asian countries. It is even believed that they improve vision and intelligence in some people. Fishtails and heads are considered good luck in several Asian cultures.
How do fish eyes work? In many ways, fish's eyes are similar to those of humans. These are the main components of the fish's sensory system that allow them to see.
Are Fish Eyeballs Good For You?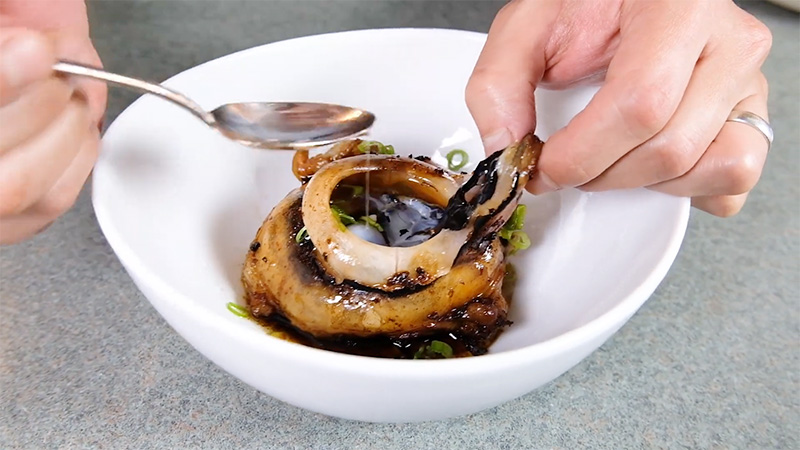 Aside from their potential flavor and nutritional benefits, eating fish eyeballs can also contribute to sustainable food practices. By utilizing more parts of the fish, there is less waste and a reduction in the carbon footprint of the fishing industry.
This means that by consuming fish eyeballs and other overlooked parts, you are helping to reduce food waste and promote sustainable fishing practices.
So not only can eating fish eyeballs be a delicious and healthy experience, but it can also make a positive impact on the environment!
Fish is widely regarded as a nutritious food due to its high content of lean protein, vitamin A, and omega-3 fatty acids. In particular, the head of the fish is known to contain significantly high concentrations of these nutrients.
Consuming different parts of the fish can provide a variety of nutrients and flavors. For example, the liver of some fish, such as cod, is a rich source of vitamin D and omega-3 fatty acids.
The bones and cartilage contain calcium and collagen, which are important for bone and joint health. Eating the whole fish, including parts like the head and eyes, is also a more sustainable approach to fishing, as it reduces waste and promotes the use of the entire animal.
Who Eats Fish Eyeballs?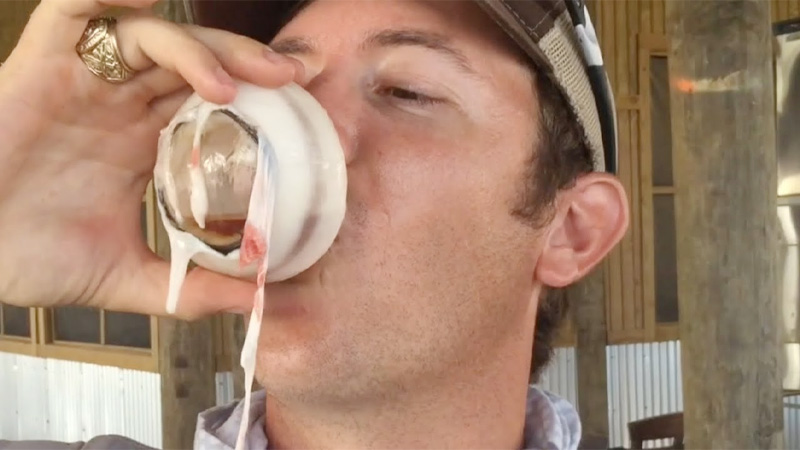 Generally speaking, westerners keep their food at a comfortable distance from themselves. Generally, only clean, prime cuts of meat are available at our fish markets and meat counters. The rest of the world, however, does not share this sentiment.
Many Asian countries rely heavily on fishing for their livelihoods. The entire fish is eaten or used in some way in these cultures. Tails and heads are signs of good fortune. It is common for Chinese home cooks and chefs to serve the entire fish, reserving the eyeballs for the most distinguished guests.
Russians are known for their love of soups and broths. Ukha is one of the most famous Russian soups, dating back all the way to the 17th century! It uses whole fish heads, eyes, and all!
In Spain, chefs frequently thicken sauces and broths with fish eyes because they contain a gelling agent. It has a more viscous texture and a more robust flavor because of the eyeballs.
There are many cultures that rely on fish due to its affordability. According to Sri Lankan tradition, families eat the entire fish – eyes and all – as a way to avoid waste and get the most nutritional value.
Globalization has allowed these food trends to gradually enter Western society. New flavors and textures are becoming increasingly popular with Western consumers. Menus are likely to include previously overlooked ingredients as these trends continue to grow.
What Do Fish Eyes Taste Like?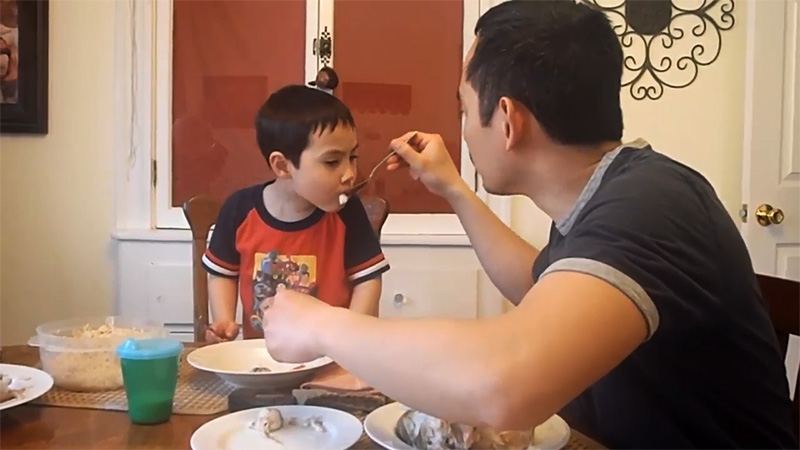 In addition, fish eyes' flavors and textures can differ depending on where they were raised.
Eyes have a delicate outer part that is sticky to the touch. There is a crunchy core inside the eye when bitten into, which is similar to gum.
A wafer-like texture can be found in the middle of fish eyes. With a rich flavor profile, the eyes explode in an explosion of umami-like taste.
Keep your eyes closed and let your tongue dance with its gel-like, spongy surface as you enjoy the fatty taste.
Fish eyes are sometimes compared to raw oysters in terms of taste. However, others have described its flavor profile as that of fish-flavored grapes.
For many Western consumers, the reluctance to eat fish eyes is more of a cultural taboo than a matter of taste. Our internal compass often inhibits us from trying things that are perceived as unconventional.
It is, therefore, wise to gradually introduce new flavors and textures to our palates. If you are interested in trying fish eyes, it may be best to start with cooked preparations, although they can be consumed raw.
Fish eyes can be served in soups and broths, as well as grilled, baked, or broiled. These methods can help reduce the strong fishy flavor and soften the meat, which can benefit those put off by squishy textures.
Do not let squeamishness deprive you of an incredible culinary experience!
Is the Eye of The Fish Nutritious?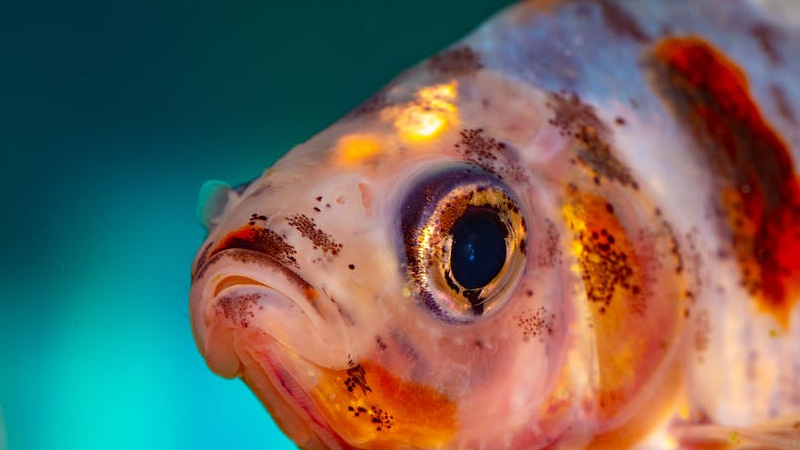 As a whole, fish is a nutritionally dense food, but fish eyes are particularly high in vitamins and minerals. There is a high concentration of nutrients in them.
In addition to omega-3 fatty acids, fish eyeballs are high in vitamin A and protein. It enhances bone strength and prevents night blindness.
Can You Eat Them Raw?
It may come as a surprise, but consuming fish eyes in their raw form is possible. Although some enthusiasts enjoy them raw, trying them cooked before venturing into the realm of raw consumption is advisable.
When fish eyes are often added to soups and broths, they are left uncooked. According to some, raw fish eyes offer a similar flavor to their cooked counterparts but trying them cooked may make the texture less shocking to first-time eaters.
Are They Safe to Eat?
Fish eyes are safe to consume and a rich source of protein and omega-3 fatty acids, making them a nutritious addition to your diet. There is no risk of toxicity or any other undesirable effects associated with eating fish eyes.
While not a popular choice when it comes to consuming fish, it's worth noting that fish eyes are completely edible and beneficial to your health. Those who frequently consume fish eyes recommend trying a cooked version before diving into the raw variety.
Not only are they nutritious, but consuming fish eyes also promotes sustainable consumption as fewer parts of the fish go to waste. If you're hesitant about trying them, go ahead and give them a chance – you might even find that you enjoy them!
Conclusion
While the thought of eating fish eyes might not be appetizing for some, it's clear that they are a viable and nutritious food source for many cultures around the world. From being used in soups and stews, to being fried and eaten whole, fish eyes have a rich culinary history and continue to be enjoyed by many.