Fish is a staple food in many cultures around the world, and it's no secret that it provides a rich source of protein and healthy fats. But what about the parts of the fish that aren't typically consumed, like the guts?
While many people might cringe at the thought of eating fish guts, they are actually a common ingredient in traditional cuisines and can offer a variety of nutritional benefits.
From boosting heart health to improving brain function, fish guts are packed with vitamins, minerals, and omega-3 fatty acids that can have a positive impact on your overall health. So, can you eat fish guts?
The answer is a little more complex than a simple yes or no. Let us find the answer by exploring the various parts of fish guts, the nutritional benefits they offer, and the potential risks associated with consuming them.
So, if you're ready to learn more about this often-overlooked part of the fish, let's dive in!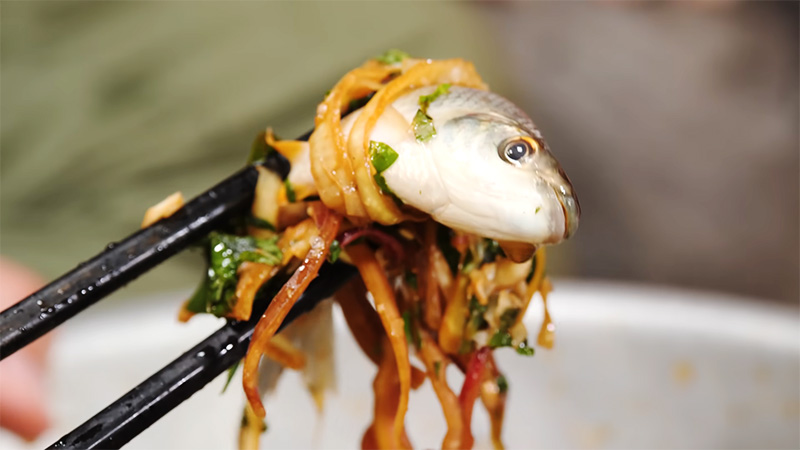 Are Fish Innards Edible?
The seafood industry discards two to three pounds of scraps for each pound of boneless skinless fish filets harvested. Most of these scraps are known as fish offal.
There are plenty of perfectly edible, seriously delectable bits on the platter that, in many cultures, are among the most prized.
Is It Safe To Eat Fish Skins And Guts?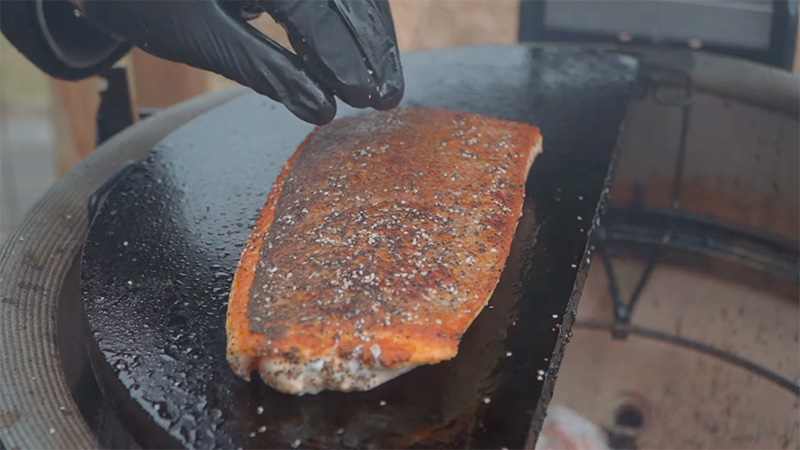 It's probably best to skip both. Among the toxins found in fish are PCBs and dioxin, which can concentrate on the skin, fat, and internal organs.
When cooking, remove the skin as well as the darker, fatty parts of the flesh. However, if the fish lived in clean and non-polluted water, you could eat everything of a fish including the whole gut.
To prepare a fish for cooking, whether whole or filleted, begin by cutting the belly open from the head to the anal fin to remove the interior organs. This will give you access to the innards, which can be removed by hand.
It is important to discard the guts after removal, as they should not be consumed. There are two primary reasons why eating fish guts is not recommended.
Firstly, they should be discarded because they are not intended to be consumed. Secondly, consuming fish guts can pose potential health risks. Therefore, it is best to avoid consuming them altogether.
Foul Taste
Aside from the potential health risks associated with consuming fish guts, their taste is also widely considered unappetizing.
Therefore, it is highly recommended to remove the innards from the fish before cooking to prevent their unpleasant flavor from tainting the fillets.
Furthermore, it is not recommended to remove and cook the fish guts separately for consumption. It is best to simply remove and discard the innards.
What Parts of Fish Gut Can You Eat?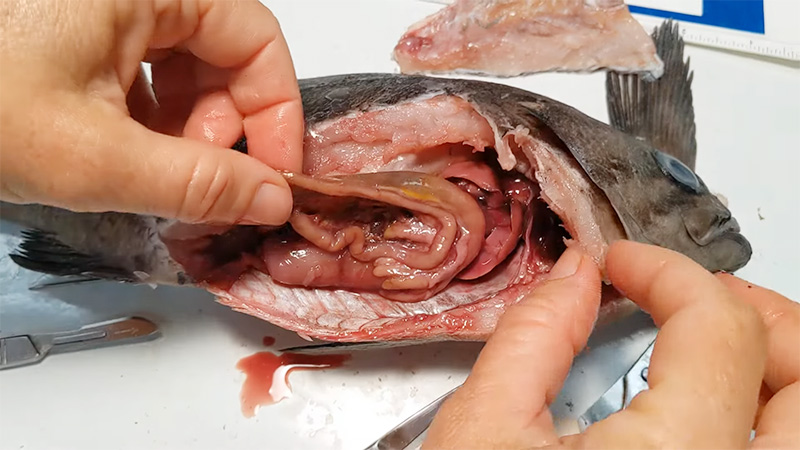 Here are the parts that are a delicacy in different parts of the world.
Liver
The fish liver can be used in several delicious culinary terms. The combination of fresh fish liver, butter, and spices creates a succulent-tasting experience.
Since fish liver has a velvety texture, it has earned the name, "foie gras of the ocean". There is more to the liver than just fanciful taste. The liver of fish is a powerful source of vitamin D and vitamin A.
Many people are deficient in vitamin D, commonly known as the "sunshine vitamin." A serving of fish liver contains 1250% of your daily requirement.
We mustn't forget the abundance of vitamin A found in fish liver. There is approximately 2000% (DV) of vitamin A in one serving size of the liver.
There are many health benefits associated with vitamin A, including improved vision, better skin, and a stronger immune system.
Stomach
You can pair tripe, a tenderly cooked fish stomach, with a wide range of culinary dishes. It is necessary to bring the removed fish stomach for at least one week to remove any impurities, after which the fish stomach should be washed with salt before being vacuum packed.
When placed in the vacuum-sealed bag together with additional ingredients, it will be baked in an oven to ensure a tenderizing steam is produced.
Any meat product must be handled with care according to food safety guidelines. If the fish stomach is observed and brined, it should be free from parasites, worms, or other contaminants.
Intestine
A seven-day brine is also required to rid fish intestines of any impurities, similar to the process of preparing a stomach. The texture and appearance of the fish intestines are similar to pasta after the organ has been steamed and sliced.
Put that together with any pasta-friendly dish, and you have a unique treat. Despite its slight ocean flavor, the fish intestine is incredibly popular for its pasta-like consistency.
Air Bladder
There is no such thing as a newly discovered culinary concept as fish air bladders. A variety of cod bladder preparations have been used throughout history, including boiled, salted, and stewed versions.
Various cultures around the globe prize air bladders for their semi-gelatinous texture. Illegal trading has put some species of fish at risk because the air bladders of some species are so highly sought after.
Heart
The fish heart is a simple and enjoyable culinary organ. Fish hearts are lean organs that require a close eye while cooking because they are best when cooked at their absolute freshest.
Simple grilling over charcoal is the simplicity fish hearts crave due to its leanness. Grilling the heart on skewers brings the flavor of smoked grilling to the heart while ensuring it cooks to medium rare.
Cooking Fish Organs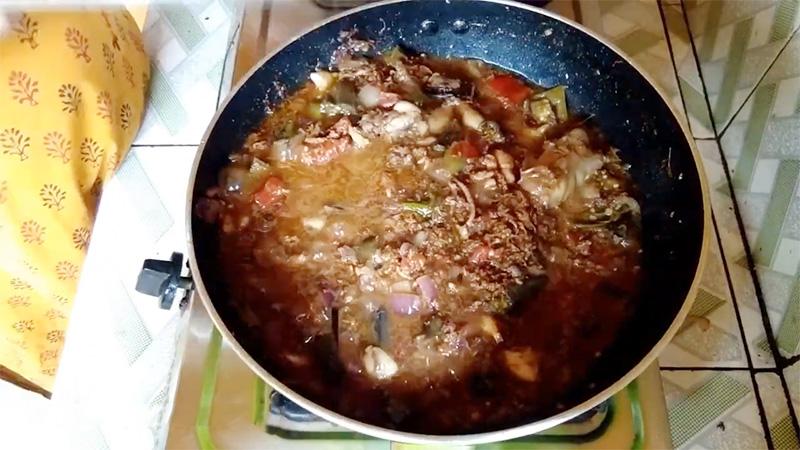 As previously stated, cooking organ meat can be a delicate culinary experience that requires careful attention. The cooking method for a particular organ or offal may vary depending on its texture.
When it comes to fish offal, which is typically small in size, the concept of "less is more" often applies to recipe ideas. Due to the distinct textures and flavors of fish offal, it can be overcooked quite easily.
Given its tendency to overcook quickly, it is essential to communicate with your local fisheries to ensure that you are properly preparing the fish offal.
Buy Fresh, Buy Local
To ensure freshness and quality, it is important to buy local and fresh when purchasing whole fish. Wild-caught spring salmon and pink salmon are both excellent options for hearty cooking.
Buying locally provides the assurance of freshness and quality, as fish begins to lose its quality the moment it is caught. Supermarket fish products often travel long distances before reaching their final destination, which can impact their freshness.
However, when purchasing fish directly from family-run and operated boats, the number of intermediaries involved is significantly reduced.
For optimal freshness, a process called "flash-frozen at sea" can be used to freeze fish at extremely low temperatures, preserving its freshness to a great extent.
When selecting a fresh fish, it is best to trust your senses. Fresh fish should have a clean, ocean-like smell and should never smell fishy. If the smell is off, it is likely that the fish is not fresh and should be avoided.
Conclusion
The answer to the question "Can you eat fish guts?" is a resounding yes! Fish guts are a nutritional powerhouse, packed with vitamins, minerals, and healthy fats.
While there are some potential health risks associated with consuming fish guts, they can be mitigated by careful preparation and cooking.
If you're feeling adventurous, consider trying some of the traditional dishes from cultures that have long embraced the consumption of fish guts.