When it comes to seafood, most people tend to stick to the familiar parts of the fish: fillets, steaks, and maybe the occasional fish cake or sushi roll. But what about the skin?
While it may seem unappetizing or even off-putting to some, fish skin is a highly nutritious and versatile part of the fish that is commonly consumed in many parts of the world.
From crispy salmon skin to chewy cod skin, there are a variety of textures and flavors to explore. But can you eat fish skin?
Let us delve into the nutritional benefits and culinary possibilities of this often-overlooked ingredient.
Whether you're a seasoned seafood lover or simply curious about expanding your palate, read on to learn more about the world of fish skin cuisine.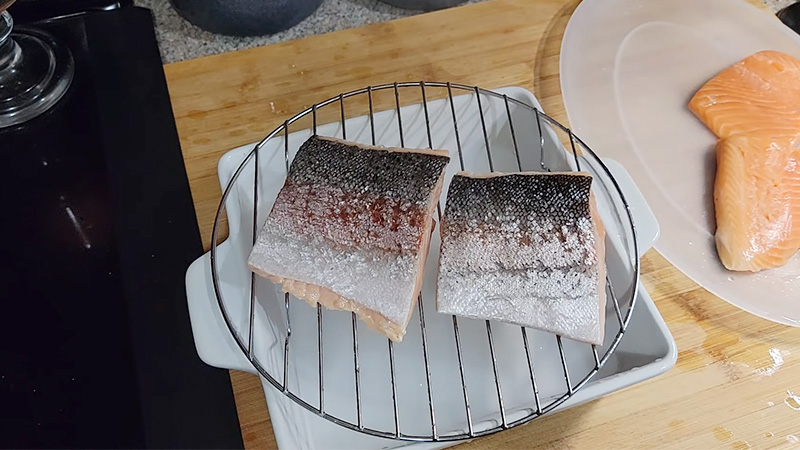 Is It Safe To Eat Fish Skins?
We are often asked, "Is it safe to eat fish skins?" The short answer is yes. However, it's important to know where your fish comes from since its skin is exposed to pollution and its environment.
Fish farmed in polluted areas, or those raised on farms that use antibiotics and chemicals should be avoided. The same practice should be followed whether the skin is eaten or not.
In addition to safety concerns, certain fish skins aren't very tasty. The thick and tough tuna skin, along with the prickly skate skin, should be avoided.
There are also swordfish and monkfish with thick, leathery skins that you should probably avoid. Barramundi and salmon skin—especially when cooked nice and crispy—are delicious.
Nutritional And Health Benefits
There is a wide range of nutritional profiles for fish skin based on the type of fish. While most fish are rich in nutrients, there are a few that are particularly beneficial.
By eating fish skin from lean and fatty fish, you can ensure an adequate intake of nutrients such as:
Protein
Omega-3 Fatty Acids
Vitamin D
Vitamin E
Iodine
Selenium
Taurine
Let's take a closer look at some of the potential health benefits of these nutrients in fish skin.
The Benefits Of Eating Fish Skins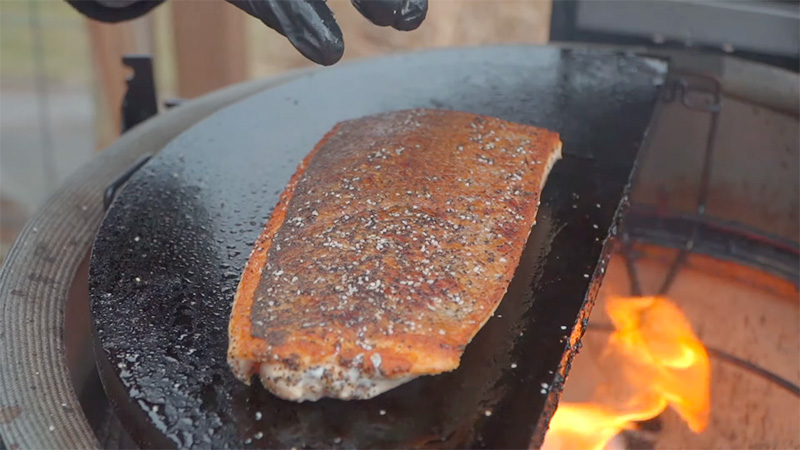 If you're looking to add more variety to your diet, you might want to consider including fish skin in your meals. Whether you opt for skin-on fillets or enjoy fish skins prepared a la carte, there are several reasons why incorporating fish skin into your diet could be beneficial.
1. Contains A Lot Of Protein
Protein is an essential nutrient that the body uses to construct its tissues, so the flesh of fish, including the skin, is an excellent source.
Moreover, protein contributes to optimal health by preventing stunted growth, low iron levels, and swelling.
Furthermore, certain proteins play an important role in immunity, such as histones and transferrin. There are many of these proteins in the mucus of fish skins.
2. Contains A High Level Of Omega-3 Fatty Acids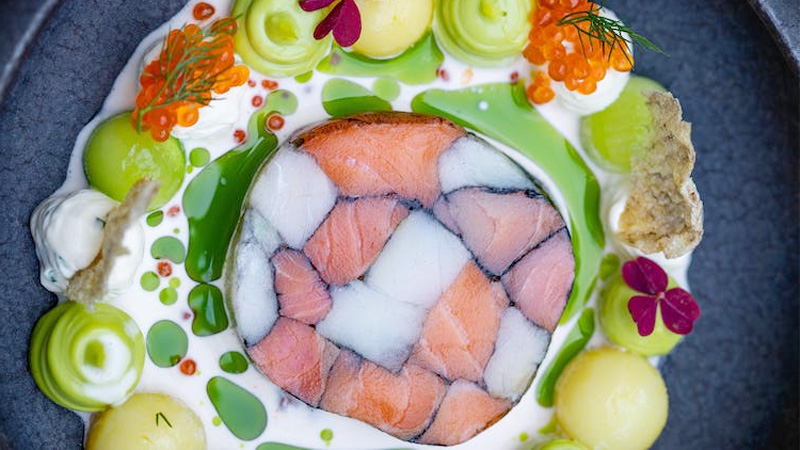 Fat fish are known for their high omega-3 content, which is one of their greatest benefits. Omega-3 fatty acids are found in the skin of oily fish and may benefit your health in many ways, including heart protection and a reduced risk of neurological disorders.
Polyunsaturated fats play a crucial role in maintaining cardiovascular health and facilitating cell repair. Additionally, research has demonstrated that they can help reduce inflammation.
While most of the omega-3 fatty acids in fish are found in the fillet, it's worth noting that the skin also contains a significant amount of these beneficial fatty acids.
For instance, a 4-ounce serving of skinless barramundi contains about 650 mg of omega-3s, while a 4-ounce serving of skin-on barramundi contains 1.5 g of omega-3s. Therefore, consuming the skin can provide almost twice the amount of omega-3s as compared to eating just the fillet.
3. Supports Skin Health And Helps You Look Younger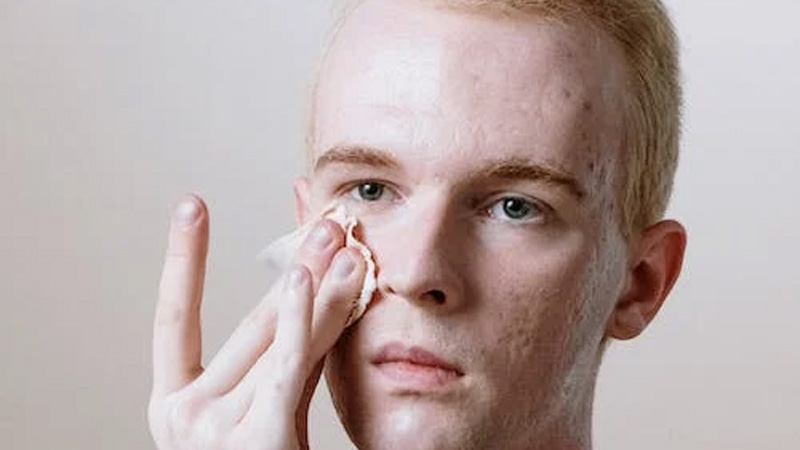 The health of your skin may also be improved by eating fish skin. The skin of fish is rich in collagen and vitamin E, which are both essential for healthy skin.
The collagen protein can be found in all parts and types of fish – thus, it can be found in the scales, bones, flesh, and skin. A fat-soluble antioxidant such as vitamin E, however, is more prevalent in oily fish such as salmon and trout.
The antioxidant properties of vitamin E help maintain skin health by reducing the harmful effects of the sun and improving symptoms of certain skin disorders.
Fish collagen, which is derived from the skin of fresh or saltwater fish, is an excellent source of type 1 collagen and is more bioavailable than many other sources.
Along with scales and bones, fish skin is used to create this valuable protein, which helps to strengthen and maintain the skin, skeletal system (including bones, tendons, ligaments, joints, and muscles), blood vessels, gums, eyes, nails, and hair.
Type 1 collagen, in particular, is crucial for healthy, beautiful skin and overall strength. As we age, our bodies gradually lose the ability to produce collagen, making it even more important to include this protein in our diets to slow down the visible effects of aging.
4. Boosts Your Nutrient Intake
In order to get the most nutrients out of fish, you should consume the flesh and the skin together.
The skin, as well as the mucus and layers of flesh below the skin, contains many nutrients and oils that you would otherwise miss if you removed the skin and ate only the flesh.
5. Restaurant Menus Are Starting To Include Fish Skins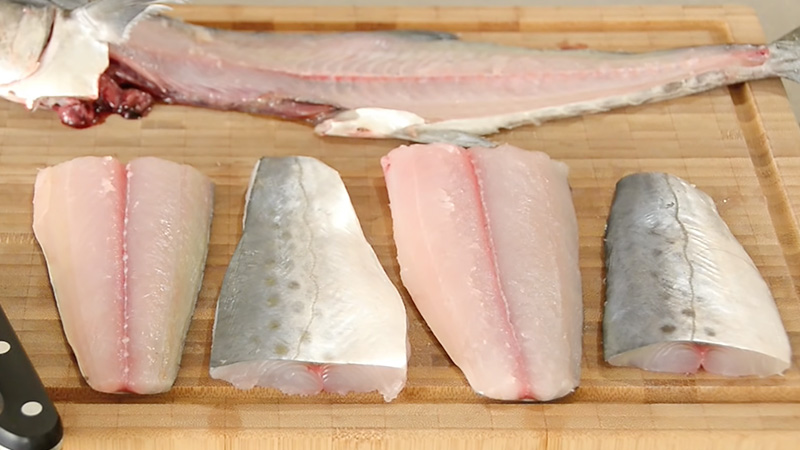 For years, chefs have recognized the delectable flavor and texture that fish skins can bring to both fish fillets and standalone dishes.
At Bar Melusine in Seattle, Chef Renee Erickson serves up fried salmon skins with salmon roe and aioli, while Chef Chan Yan-Tak at the Four Seasons Hotel Hong Kong lightly batters and fry fish skins before drizzling them with a luxurious salted egg yolk sauce.
And at Le Bernardin in New York City, Chef Eric Ripert elevates fish skin to new heights by seasoning it with Chinese five-spice and basting it until it's perfectly crispy, creating a delightful, spiced crust on top of the fish fillet.
When Should Fish Skin Not Be Eaten?
While fish skin contains a lot of protein, vitamins, and minerals, there is also the risk of ingesting mercury and polychlorinated biphenyls. These toxins can build up over time, posing health risks to the body.
Fish skin can contain mercury, a heavy metal known to be harmful at high doses. Children who are still growing and whose bodies and brains are still developing are more susceptible to mercury's dangers.
Affected individuals can also suffer from mental impairment, hearing loss, and behavioral problems as a result of mercury exposure.
Therefore, it is essential to be aware of where your fish comes from. Don't eat any fish from farm-raised or wild-caught areas that are more polluted or where chemicals or antibiotics are being used.
The Best Way To Eat And Prepare Fish Skin
If you're interested in enjoying the benefits of fish skin, it's helpful to know the best ways to prepare it.
When cooking skin-on fish, consider pan-frying or grilling it at a high temperature with the skin side facing down to achieve a crispy and delicious result.
Avoid boiling or steaming the fish, as this can lead to a soggy or slimy texture of the skin, which may not be as enjoyable to eat.
It's worth noting that the taste and texture of fish skin can vary depending on the type of fish. Some fish are known for having particularly delicious skin, such as bass, barramundi, flounder, mackerel, salmon, and snapper.
In contrast, other types of fish, such as monkfish, skate, swordfish, and tuna, may have less tasty skin. Additionally, chefs are becoming increasingly creative with fish skin in restaurant settings.
It's becoming more common to see fish skin cooked separately and served as an appetizer or side dish, such as when it's fried or prepared in other interesting ways.
Flavored fish skin snacks have become increasingly popular in Asian cuisines and are now becoming more common in other parts of the world.
These snacks are often deep-fried and salted, making them high in fat and sodium. As with any high-calorie snack, it's best to enjoy them in moderation.
Additionally, if you have any underlying health conditions such as heart disease or high blood pressure, it may be wise to avoid these snacks to avoid exacerbating any existing conditions.
Conclusion
Fish skin is a highly nutritious and versatile part of the fish that is often overlooked in Western cuisine. While it may seem unappetizing or unappealing to some, it is a common and even prized ingredient in many cultures around the world.
From crispy fish skin chips to fish skin dumplings, there are many delicious and creative ways to incorporate fish skin into your cooking.
However, as with any food, it is important to consider the fish's source and quality and ensure that it is properly prepared before consumption.
So, can you eat fish skin? Absolutely! With its unique texture, flavor, and nutritional benefits, fish skin is a valuable and delicious addition to any diet.
Whether you're a seafood aficionado or simply looking to expand your culinary horizons, don't be afraid to try incorporating fish skin into your next meal.