New tent campers need to know that a tent pad is part of some campsites designated for setting up a tent.
You no longer have to worry about finding a good pitch on a campsite when you have a tent pad. When tent camping, the campers can simply set up their tents, choose the direction they want them facing, and stake them down.
In the campground, a tent pad resembles a large sandbox. An area chosen for filling is usually square or rectangular and is enclosed by a single row of timbers.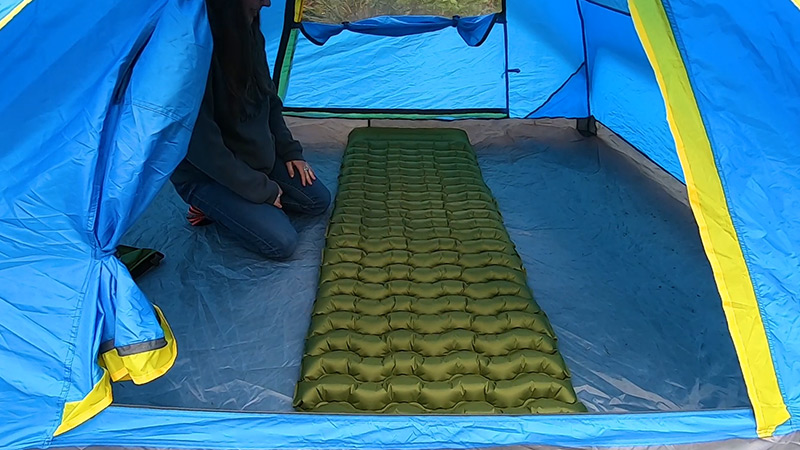 What Is A Tent Pad?
There may be a designated tent pad at a campsite designed for tent camping. You pitch your tent on tent pads if you want a flat surface on which to pitch your tent.
A tent pad may be available at campsites without them, but campers will need to seek the flattest spot to pitch their tent. Tent pads that are built on the rough or sloping ground often benefit from timbers elevating the surface 4″ to 6″ and adapting smoothness and levelness.
Unlike tents, some tent pads do not have timber frames; they act as simple dirt mounds that are slightly elevated and topped with wood chips. In addition, these can be easily identified.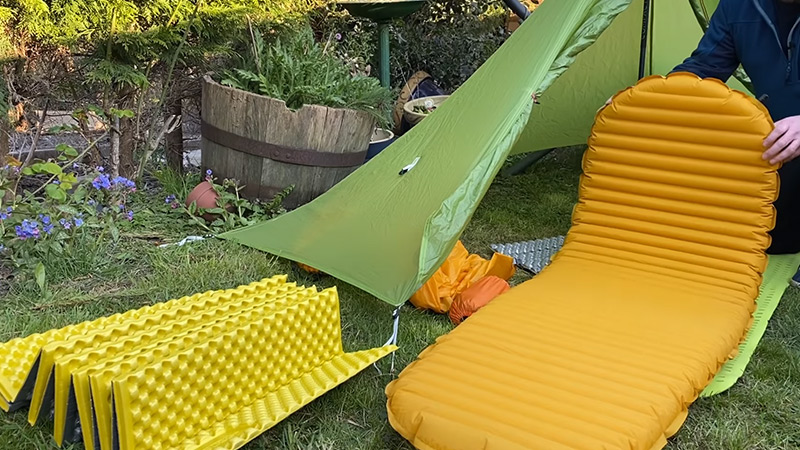 Do You Need a Tent Pad?
Tent pads are not required to camp, and unfortunately, they can't be taken along. Unless you're provided with a tent pad, you will be responsible for finding the best spot for setting up your tent.
If possible, find a clearing that is as flat as possible with no rocks or roots. It may be necessary to clear rocks and sticks from a campsite depending on how often it is used.
On the other hand, if a tent pad is available on the campsite, you should use the tent pad. If you are pitching your tent at that particular site, the pad will be the best place. Several sticks and rocks may need to be moved, but in the end, this is the best place to pitch a tent.
Benefits Of A Tent Pad
It ensures that you have a level, flat place to pitch your tent, which translates to a better night's sleep. You no longer need to find the flattest, levelest place to set up your tent as the campground already did that for you. There is already an established spot where you should pitch your tent.
Having a level surface makes sleeping more comfortable.
Raised walls will prevent the tent's base from getting waterlogged in the rain.
A retaining timber wall diverts water from running around the tent pad.
Flooding of tent floors is much less likely in heavy rain.
Even if the campsite itself is on rocky ground, the tent pad fill can withstand tent stakes due to its lack of large rocks or tree roots.
In most rainstorms, the surface avoids softening because it is packed, level, and provides good drainage.
Due to the continuous staking of tents within the designated area, the rest of the campsite is protected from being damaged.
It is important to designate an area for tent floors in order to prevent vegetation from being killed elsewhere.
Tent Pad Sizes
In it, you will find many different sized tent pads according to the region and whether you are backpacking or just leisure camping.
Tent pads come in a variety of sizes, although there is no standard size, and are often square.
You can put a family tent for up to four people on a small tent pad. This type of tent pad is most often found at backpacking campsites but may occasionally be found at developed campsites as well.
Typically, a medium tent pad will hold a family tent that can accommodate 6 people. Earlier, leisure tents were typically smaller and could be fitted onto a 10′ by 10′ tent pad, which was a standard size for family tents. In old national parks and campgrounds along the west coast, tent pads of this size are common.
Tent pads are large enough to hold a family tent for eight people. Campsites along the Appalachian Mountains in the east tend to have these kinds of tent pads more commonly than in other parts of the country.
This tent pad can easily accommodate up to a ten-person family tent. Most of the larger family tents of today can fit in these tents, which are typically found at newer campgrounds. These tent pads can be found in campgrounds throughout the country but are most common in campgrounds throughout the Midwest.
Sizing A Tent For Local Tent Pads
If a camper wants to shop for a new camping tent for the family, he or she should inquire about the sizes of the tent pads at nearby campgrounds.
Choosing a proper tent pad size is largely dependent upon the length of the tent's tallest wall, not its size or rating.
In the case of tents that are too long to fit on a tent pad, campers will have to pitch them somewhere else on the site due to uneven ground.
In stores, tent campers are often drawn to the picture of a big tent then later discover that it is too large for the tent pads where they're camping. The tents of large families may also become quite unstable in more than just a light breeze.
The tent may need to be staked and guyed completely within the tent pad perimeter, depending on the campground. There is a campground regulation about setting up tents that includes this uncommon situation.
There are often limits on how many people can camp on a site in developed campgrounds, and there are often limits on how many people can camp in primitive campgrounds. Camping at a campground with a large tent pad does not guarantee the presence of a large camping group unless the group consists of a single-family.
Tent Pad Location Tips
Near the back of a campground, you'll often find tent pads in loops without electric service. Generally, tent campers prefer to camp away from the main road, and tent camping vehicles can navigate campgrounds more easily than large recreation vehicles.
Ideally, a tree should encompass the tent pad to the south to provide shade on warm summer days. As an alternative to the tent pad, trees to the west of it offer shade during the afternoon heat.
A large open area is typically left behind the tent pads to allow for other activities on the campsite.
Fire rings should not be too close or directly downwind from tent pads. Burns from floating embers can tear tent fabrics. Tent fabric can become oily after exposure to campfire smoke.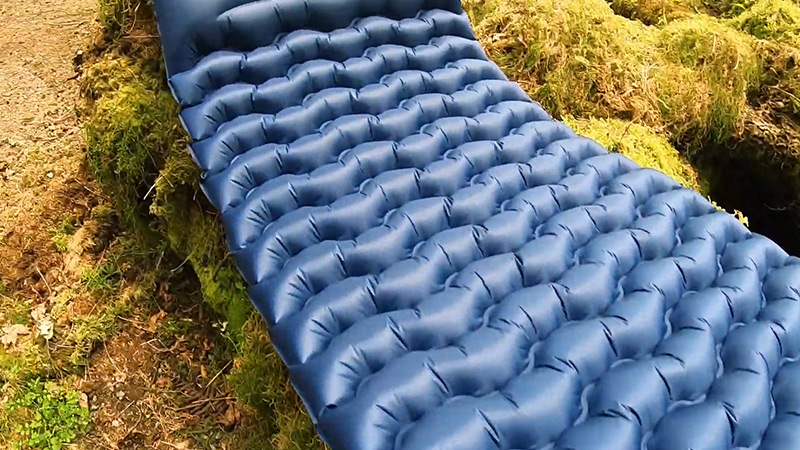 Final Words
It is best to locate the fire ring upwind from the tent pad as most fair weather and wind come from the west.
It solves two problems when choosing a tent site: level even ground to lay on and raised ground to prevent flooding of the tent floor when it rains.