Can you catch bass with nightcrawlers? Yes. In fact, you can even land a 4-pound bass on a nightcrawler if you are lucky enough. Although I prefer to use Texas Rig, feel free to try out different rigs for bass fishing.
You'll catch more fish when you fish with nightcrawlers using these tips. Live bait is a great way to catch fish. When other options fail, minnows, redworms, mealworms, and leeches can be effective. The classic nightcrawler is always a go-to bait for me, no matter what time of the year it is.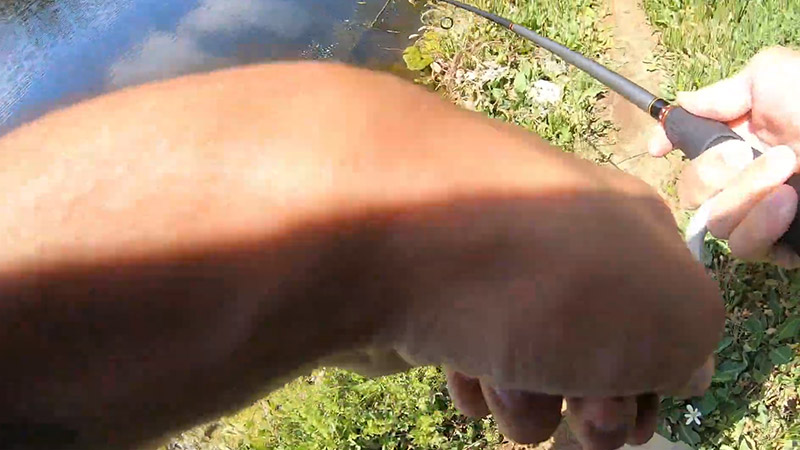 Quick Tips For Catching Bass
The lure is the best way to catch bass. It's really easy to use a spinner, and I've had great luck with them anyway, so I'd start there.
Look for areas where fish hang out, such as submerged logs where you can cast. It would be best if you kept your lure free of weeds and running smoothly.
Try switching to another lure if you get no hits. Bluegill needs a bobber with worms, nightcrawlers, or mealworms. Also, use smaller hooks.
Make a small, weighted cork with a # 6 hook and about an inch and a half of nightcrawler. One inch above the hook and one inch apart, I like to use two split shot sinkers.
You will need to set your depth 3/4 to 1 inch off the bottom. Set your cork deeper than you think your water is deep until it is flat on the surface of the water.
Make your setup shallower until you are in this "just off the bottom" zone, with your cork vertical in the water. Try not to cast a shadow over the water where you are trying to fish.
Keep the water's edge free from disturbance. It seems that fish prefer to be in close proximity to some sort of structure. If you start getting nibbles, but nothing happens, these are small fish. If you want to catch them, switch to a #10 hook and use a little "trigger happy" technique to catch them.
The fishing season is great right now. Make sure you keep working until you figure out which fish live in your area. You can catch them if they're there.
We would like to know more about your current configuration, so please leave a comment. Feel free to let me know what additional changes you think should be considered.
Don't let discouragement get you down. People of all abilities go through slow periods. I fish in all kinds of places, from ponds in the woods to oil rigs. The fishes I catch are too small to eat, so I keep releasing them just to keep myself from believing I've lost the ability to catch fish.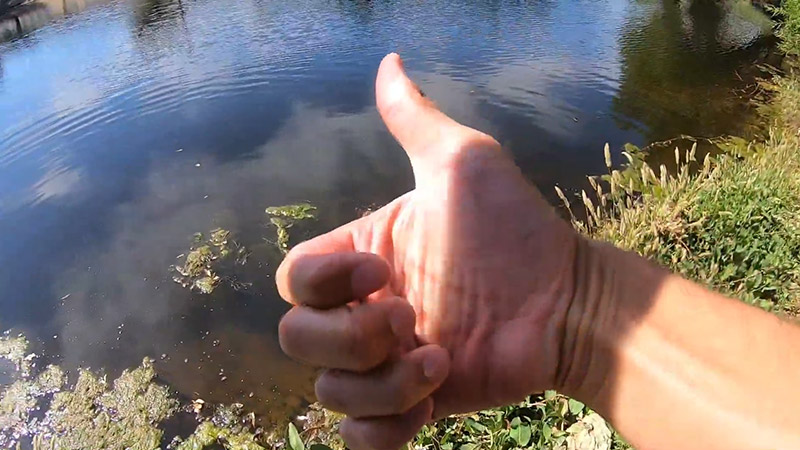 Tips For Rigging A Nightcrawler For Bass
It doesn't matter whether you are catching trout, walleye, crappie, or even bass; worms tend to do really well as bait. When it comes to worms, nightcrawlers are by far the deadliest trolling baits on the planet. A lot of species can't resist the temptation to bite these worms.
This includes smallmouth bass, water walleyes, and more. Worms can flat out catch fish all day, in every weather and season. It doesn't matter where you live or fish. Get yourself some nightcrawlers, hook the nightcrawlers properly and you will be catching bass like a pro.
In the following section, I'll be showing you some of the most effective ways to rig a nightcrawler.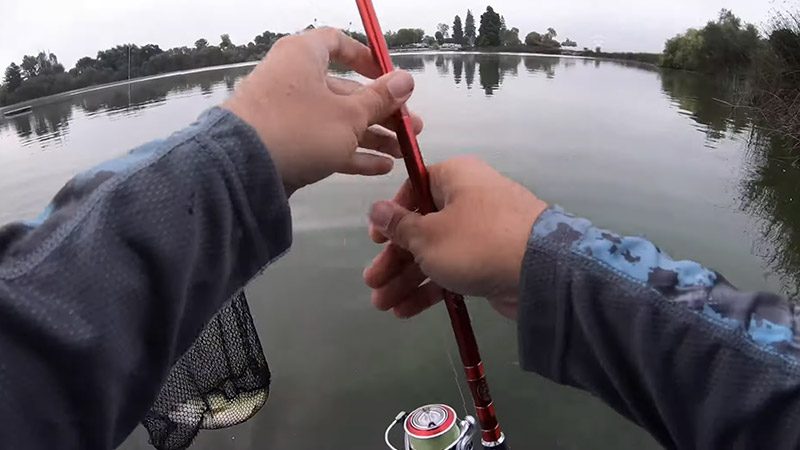 1. Crawler Harness
A person's mind automatically thinks of hard baits when trolling. Nightcrawlers are among the deadliest trolling baits available – from walleyes to bass to trout and even big crappies. A crawler harness is a length of monofilament with a spinner blade or two stitched on, followed by a hook.
Anglers use a weight to troll a harness, such as a bell sinker, a snap weight, or an egg sinker, then hook up the swivel and then the crawler harness. By controlling weight and trolling speed, you can easily troll in water that is up to 30 feet deep.
2. Split Shot Rig
A simple split shot rig, dragged along the bottom, or swam along just off the bottom, is one of the deadliest presentations in deeper water or when fish are attaching to the bottom. Just about anything will take a bite of a nightcrawler that is slowly 'worming' its way through the water.
You rig a nightcrawler by tying on an Aberdeen hook of any size 4 through 8 to the line, then threading on a nightcrawler, and pinching a BB-sized split shot between the hook and the line. The lure remains weedless when cast out, and it can be used to locate fish if you haven't fished for some time.
3. Under a Bobber
If you want a guaranteed method of catching fish, use E-Z Trout Float. If you absolutely have to catch a bass or any other fish species, this is the rig to use. It doesn't get more classic than this.
Nightcrawlers suspended under bobbers catch all kinds of fish, from bass to panfish, walleyes, catfish, and "rough fish" in general. There is no telling what might slurp down a worm thrown beneath a bobber out there.
Why Are Live Baits Such As Nightcrawlers Frowned Upon?
Many consider it takes the fun out of the game. It takes a lot of skill and knowledge at times to trick a fish into taking an artificial instead of submerging a live worm or other bait in the water and just waiting.
Because of the way in which the bait is inhaled and the way they rig it, the fish is often killed. You can't also do catch and release with this. Do you know catch and release basics?
Live bait is usually placed in the water column by the angler, and little action is imparted by the angler on the bait. It takes out some of that skill and sporting element.
I don't see anything wrong with soaking a worm three feet out if you catch a fish by flipping it right under the branch. With lures, you are doing something, although you may not be catching, so it doesn't feel "boring."
It is hard for me to understand why people don't like live bait. You do need to convince them that it's something they want when fishing with an artificial rig.
However, live bait requires that the fish be found. It may seem like a crawler will attract fish, but if the fish is too far away to sense the bait, you will not catch anything.
Only when fishing to keep do I avoid live bait, other than worms. I don't want to kill something if I'm purely catching and releasing.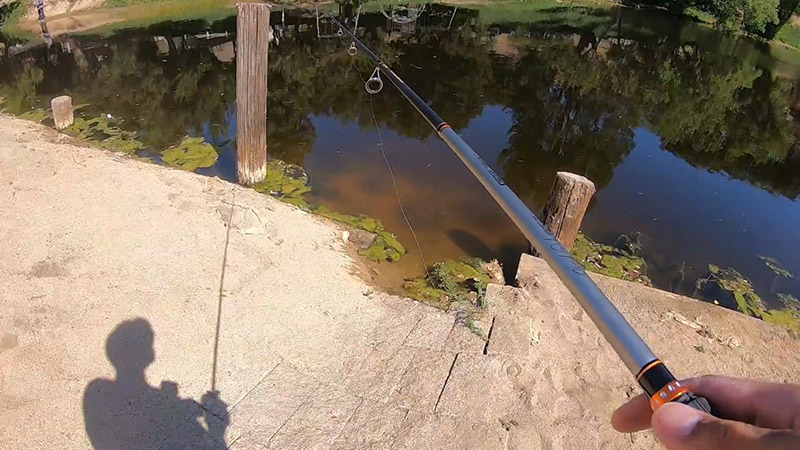 Final Words
Texas Rig + Live Worm = Trophy Bass!
Here is the formula, guys. Enjoy! On bass, I usually catch them with a spinnerbait. They have proven to be reliable for me. And that's all there is to it. Hopefully, now you can catch more bass using nightcrawlers.
You can also try out other live worms to see what the fishes are biting. Go ahead and give this a shot. If the bass isn't biting, you can always try something else.