First of all, let me tell you what you should really avoid. Don't stalk turkeys! Stalking is a really bad idea when you are hunting turkeys in the wild with other hunters.
Most hunters will shoot anything that moves because they know turkeys move fast. During turkey hunting, hunters are most likely to get injured when they are stalking each other. The method is dangerous and ineffective.
However, even though turkey hunting has a safe track record among sports, incidents do occur. The vast majority of hunting accidents that involve shootings happen to turkey hunters every year.
The states that have a large number of turkeys and turkey hunters experience 25-30% of all hunting-related shooting accidents. The sport of turkey hunting continues to be extremely popular, despite its dangers.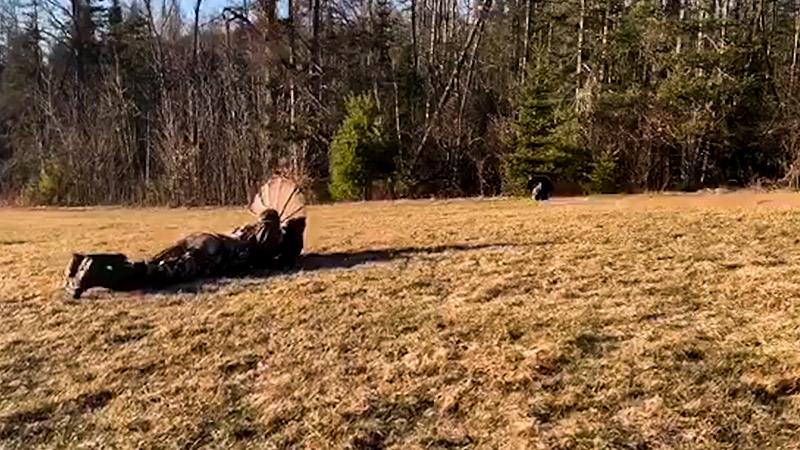 Safety Considerations When Hunting Wild Turkey
To ensure a successful and safe turkey hunting season, follow the recommendations below.
1. Don't Follow Any Noise
Whenever there is a sound, assume it comes from a human, not a turkey. Steer clear of stalking turkey sounds. Turkeys are almost impossible to catch by surprise. Aside from being unethical, it could also be risky.
The sounds you hear might be coming from other than turkeys. There is a good chance that a hunter is making it. If you hear a sound, assume it is another hunter because it is common to make turkey sounds.
2. Don't Hunt Together
It is also good practice to leave the area if you suspect that another hunter is already stalking the bird. You should move to another area if you suspect another hunter is in the area.
How Should You Deal With Another Hunter Nearby?
Almost every state requires all hunters to wear some type of orange attire when going turkey hunting. For maximum safety, turkey hunters should familiarize themselves with the hunting laws.
Alternatively, if another hunter is in the area, they can cooperate to increase their chances. If a hunter approaches you, shout "STOP" and don't move. Don't move when you want to notify hunters of your presence. They may fire when you move.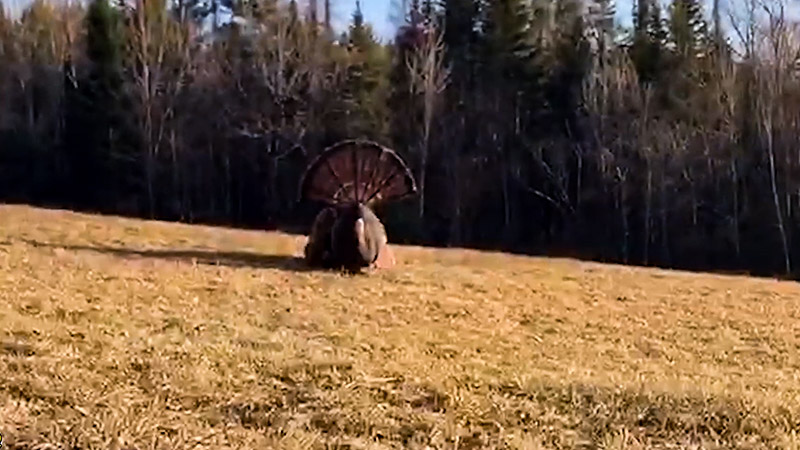 3. Wearing The Attire
You should never wear turkey colors such as red, blue, and black. Don't wear highly contrasting colors, especially white, red, black, or blue, because these colors evoke images of a wild turkey gobbler.
You should avoid wearing red, white, or blue socks, t-shirts, hoodies, hats, and bandannas. Wear socks and dark undershirts. As for the pants, they should be long enough so that you can tuck them into your boots. Blaze orange is a good color to wear while walking.
4. Don't Stalk
Often, hunting incidents are caused by stalking a turkey. You don't need to stalk them. The turkeys will come to you if you call them.
Position yourself so that you can see for at least 40 yards in all directions, with your back against a tree trunk or a big stump that is wider than your shoulders.
Avoid hiding in places with obstructed views. Make sure your head and hands are camouflaged when calling.
5. Avoid All Unnecessary Movement
Both turkeys and hunters can see you when you move slightly. In order to alert other hunters of your presence, stay still and speak loud and clearly. Do not shake your head, wave your arms, or make any turkey noises to alert another hunter to your presence.
6. Choose The Best Place To Sit While Calling
The best place to sit while turkey hunting would be against a large rock or a large tree, or any other barrier that would prevent you from being mistaken for a wild turkey.
Your back should face the object when sitting against any object. As well as offering ample protection, this natural barrier will obscure you from direct sight as well. As a result, you won't be mistaken as a wild turkey.
7. Proper Way To Let Other Hunters Know About Your Location
Do not make turkey or animal sounds to attract the attention of another hunter. Also, avoid waving, moving, or whistling. You may want to drape an orange vest around a tree near your calling site, so other hunters are aware of your presence. If you enter or leave an area where you turkey hunt, wear hunter orange.
Hunters not positively identifying their targets before shooting is, without a doubt, the most common cause of turkey-hunting incidents. Turkey hunting is a unique activity, which explains why this problem exists.
8. Be Careful When Using Decoys
Never move or carry an uncovered decoy. Avoid standing directly in front of a decoy. When transporting your decoy, make sure it is not visible.
Ensure the decoy's head isn't sticking out of your vest when you carry it. A wild turkey you catch on a hunting trip should also be covered when you carry it out from your hunting spot.
9. Safety Tips While Carrying
The carcass of a harvested turkey should never be carried out in the open. In the event, you walk past another hunter while carrying your bird out, have a neutral- or blaze-orange bag handy.
If you have a camouflage blind or netting, keep a clear field of view. Additionally, keep your head and hands camouflaged when you make calls. If you're walking at night, use a flashlight.
10. Don't Shoot Blindly
Avoid shooting at sounds or movements. Make sure you are completely aware of what lies beyond your target. It is not safe and legal to shoot a bird until you see the whole bird.
Make certain that your firearm is pointed in a safe direction after firing and turn your safety on before approaching the downed bird. Running with a firearm is never a good idea.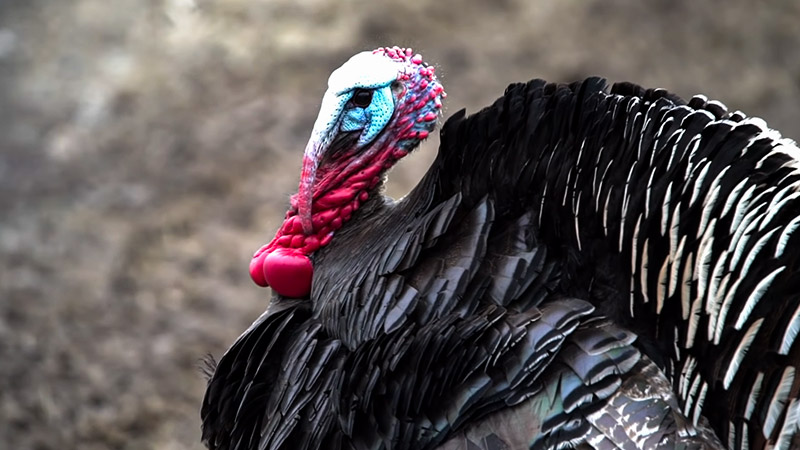 Final Words
Camouflaged hunters hide in the woods, make turkey sounds, then lure other turkeys into the hunt. This unique nature of turkey hunting is the primary cause of most hunting accidents. Naturally, this attracts other hunters as well.
Also, keep these tips safety considerations in mind when hunting wild turkey:
To have a successful and safe turkey hunt, remember the safety tips above.
Make sure your hunting partners are safe and responsible.
Do not go hunting with anyone who is not responsible.