Social distance guidelines can be followed for many outdoor activities, including fishing. The experience lets you experience nature and, if you're lucky, catch your next meal.
Despite the federal regulations regarding fishing, every state has its own set of rules and regulations. Depending on the state, fishing licenses may or may not be required. The Constitution of the State of California, for example, considers fishing to be a right.
Also, one state's license might not be valid in another state and vice versa, depending on the two states' proximity.
Every state in the U.S. has great fishing spots. A person's preference for fishing location is often determined by how close they are to their home, the type of fish they want to catch, and whether they intend to fish freshwater or saltwater.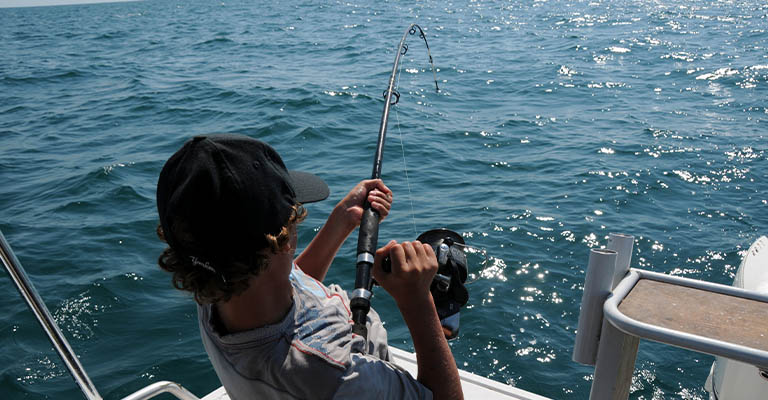 Best States For Fishing
A vast network of fishing spots in America can be found along both coasts and every state between interior lakes and ponds to brackish channels and the open ocean.
You can always find hungry fish nearby, no matter where you live. Here are some of the best fishing spots in the country.
Alaska
Its nature and scenery are nearly untouched for miles and miles. It is a short fishing season in Alaska, but you can still catch salmon, steelhead, grayling, and northern pike in freshwater throughout the state.
In addition to inshore saltwater fishing, offshore saltwater fishing can be challenging due to rough water conditions. Alaska has several great fishing spots, including the Cooper River, Bristol Bay, and Karluk River.
The Alaska sport fishing license is required for residents age 18 and older and those aged 16 and older who wish to fish in Alaska's sport and personal use fisheries. Furthermore, anyone wishing to catch King Salmon should have a king salmon stamp on their license.
Favorite Fishing Spot In Alaska: Mendenhall Lake
The magnificent Mendenhall Glacier can be seen from the shores of Mendenhall Lake, only 20 minutes away from downtown Juneau. Paddle near waterfalls and blue icebergs nearby in a kayak to best appreciate this natural beauty. If you're not the adventurous type, you can walk along the lakeshore to Nugget Falls.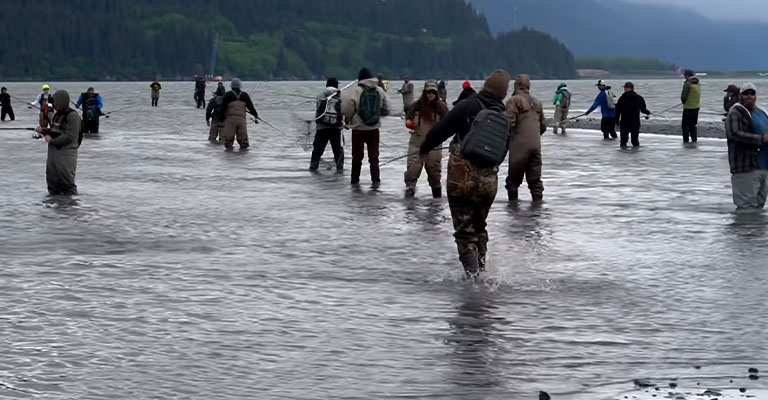 Florida
There is no better state to fish saltwater than Florida. The Gulf of Mexico and the Atlantic Ocean are accessible from Florida. In addition to the great weather conditions for fishing, the state also has rare and plentiful fish for anglers to catch.
Along with countless rivers and swamps, Florida also has lakes, ponds, canals, and canals to catch a wide range of other fish. Fishing in the Florida Keys is among the best in the nation.
Both Florida residents and non-residents need a fishing license to fish, regardless of whether they fish freshwater or saltwater. Florida does not accept hunting and fishing licenses from out of state.
Favorite Fishing Spot In Florida: Fort Myers Beach
The state of Florida has excellent shore fishing spots, and Fort Myers Beach is no exception. The licenses can be purchased for $17 per three-day period for visitors and for free for residents.
You'll have easy access to the Fort Myers Beach Pier, Punta Rassa, South End Bridge, Lovers Key State Park, and all the best spots along Fort Myers Beach.
It is also possible to fish for lunker bass in Florida's freshwater lakes, like the enormous Lake Okeechobee, which can be most effectively fished with shiners, plastic worms, and rattling crankbaits.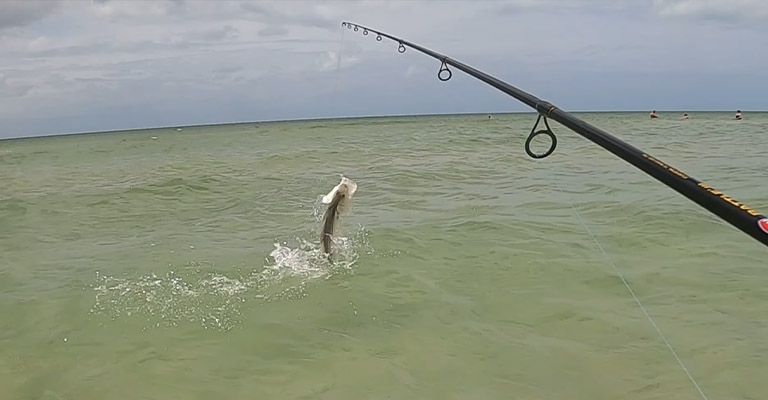 Louisiana
As a coastal state, Louisiana is very marshy, water-filled, and known for its marshlands. If you're searching for the best fishing spots in Louisiana, you'll never be far away from them.
Louisiana anglers will catch tuna, flounder, speckled trout, sheepshead, and drum in the Gulf of Mexico.
Venice offers saltwater, freshwater, and brackish-water fishing, one of Louisiana's most popular fishing spots. Lake Pontchartrain Basin and Henderson Lake are also popular tourist sites.
Fishing recreationally in Louisiana waters requires a Basic Fishing License for anyone 16 and over. You must also hold a Saltwater License if you fish south of the saltwater line.
Favorite Fishing Spot In Louisiana: Lake Pontchartrain
The warmth of Lake Pontchartrain attracts New Orleans locals during the summer (since the water quality concerns led to swimming advisory about a decade ago). During the summer months, there's usually a crowd at Fontainebleau State Park, where you can access the lake by swimming.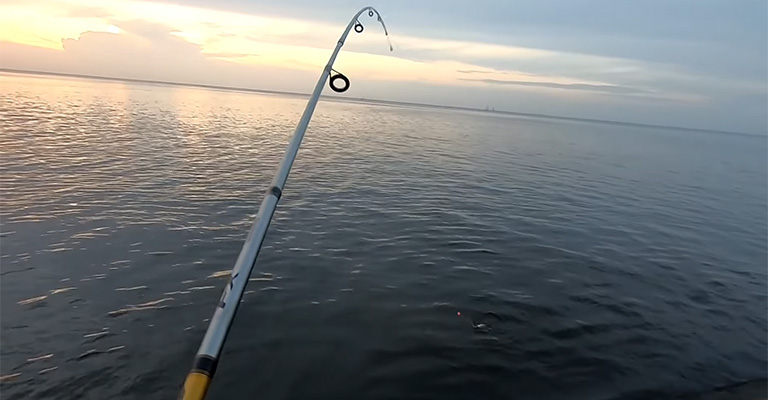 Minnesota
There are over 13,000 natural lakes within Minnesota's borders, many of which are filled with walleye. Ice fishing is one of the most popular ways to catch northern pike and musky during the winter.
There are many great fishing spots in Minnesota, such as Winnibigoshish Lake, Red Lake, and St. Croix River. The Wisconsin fishing license is required for Minnesota residents 18 years old and older unless an exception applies.
All non-residents must have a license in Minnesota unless they are 15 or younger and with a licensed parent.
Favorite Fishing Spot In Louisiana: Lake Calhoun
There is no other urban retreat like this in the Land of 10,000 Lakes. The largest link in Minnesota's Chain of Lakes can be navigated by kayak, paddleboard, or canoe, and the fishing pier on Lake Calhoun Parkway is a great place to catch crappie panfish muskie.
You can also try some Midwest-rooted traditions like log rolling on Thomas Beach and take in the Minneapolis views. A recent name change created confusion within the state as Bde Maka Ska; the original Dakota name meant "White Earth Lake."
Michigan
Michigan, bordered by the Great Lakes, has more than 11,000 inland lakes. While the inland lakes have high bass populations, the Great Lakes are abundant with salmon, whitefish, smelt, steelhead, and brown trout.
There are many good fishing spots in Michigan, including the Mississippi River, Lake Michigan, and Lake Springfield. A fishing license is required in Michigan for anyone over 17 years of age. Fishing without a license is permitted for anyone under 17 who complies with all fishing regulations.
Favorite Fishing Spot In Michigan: Southern Lake Michigan
The state of Michigan is known for its four Great Lakes, five of the 50 best bass lakes in America, and arguably the best fly fishing in the country.
If you're looking for the absolute best fishing experience in Michigan, consider southern Lake Michigan. It is where you'll catch all your favorite fish, including Chinook salmon, brown trout, steelhead, freshwater drum, coho salmon, perch, and more.
New York
The state of New York is filled with fishing opportunities, and while most people may not think of the great outdoors when they think of this state. Located east of the city is the Atlantic Ocean, east of Lake Erie, and west of Lake Ontario.
Lake Champlain is also the home of a nationally renowned bass fishing destination. Fishing in New York requires a freshwater fishing license for everyone 16 or older unless there is an exemption. These include those who fish in private waters or who catch and release.
Favorite Fishing Spot In Michigan In New York: St. Lawrence River
Smallmouths are more common than largemouth in the St. Lawrence River but don't be surprised if you pull one out. Also available are walleyes, northern pike, muskies, yellow perch, and bullheads.
Its width is usually a little over two miles, and its depth at its deepest point is 200 feet. It is the only natural outlet for the Great Lakes System.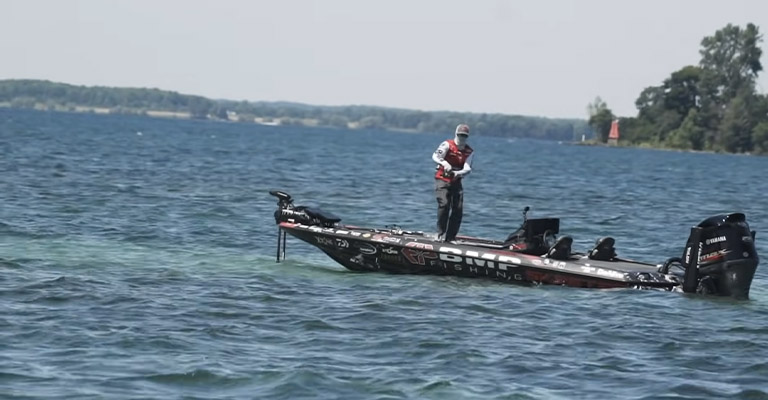 Texas
Fishing is particularly popular in Texas, as it shares coastal access with Florida and Louisiana and has favorable weather conditions for doing so. Redfish and largemouth bass can be found in the rivers and lakes of the state along the coast.
Corpus Christi/Port Aransas, Galveston Bay, and Lake Fork Reservoir are popular fishing spots in Texas. Along the Gulf of Mexico coast are Corpus Christi/Port Aransas and Galveston Bay.
Texas requires fishermen to obtain a fishing license before entering public waters. Residents and non-residents of Texas who are under the age of 17 are exempt from licensing requirements.
Favorite Fishing Spot In Texas: Aquilla Lake
There are advantages for anglers who cast their lines at Aquilla Lake. Fish attractors and hiding places for fish have been constructed in strategically placed locations throughout the water.
Among these beautiful, fish-filled hideouts are bamboo "crappie condos" made from bamboo. Locating the exact spots can be done using a GPS device.
Wisconsin
There is a lot of fishing to be done in Wisconsin, which is another state near the Great Lakes. Fishermen looking for salmon, whitefish, smelt, or steelhead will love fishing in Lake Michigan on the east coast of Wisconsin.
Wisconsin also boasts over 15,000 lakes, beautiful scenery, and over 80,000 miles of coastline, making it an ideal fishing destination. There are various fishing options in Wisconsin, including Lake Michigan, Big Saint Germain Lake, and Lake Winnebago.
Fishing licenses are required for residents and non-residents of Wisconsin 16 years of age and older. There is no fishing license requirement for people under the age of 16.
Favorite Fishing Spot In Wisconsin: Petenwell Lake
A 44-foot depth mark marks the deepest point at the lake's 23,000 acres. A parade of muskies, catfish, sturgeon, largemouth and smallmouth bass, walleyes, and northern pikes abound in the murky waters of the lake. For those wanting to spend an entire day there, you can make use of the beach and boat landings.