Have you ever caught a fish that you were sure was a carp, only to be told later that it was a buffalo fish? It is common to mistakenly consider a buffalo fish to be a carp because they are pretty close in appearance. So, how to differentiate between a carp and a buffalo fish?
Buffalo fish and carp have a handful of differences between them. The most obvious one is that buffalo fish do not have the whiskers or the barbels that are far more common in carp. Another big giveaway is the structure of their head. Buffalo fish has a dramatically downward turned mouth with bigger, darker eyes.
Carp and buffalo fish look pretty similar. It's a challenge for ordinary people to distinguish between the two. Even anglers with insufficient experience of the two species are unable to differentiate between the two reliably.
Oftentimes, they take the two to both be carps. But it is not the case. The buffalo fish is a native American fish, whereas the carps are introduced here. Their characteristics, diet, appearance, as well as heritage, differ from each other.
Both of these species grow enormously in size, and it's an enjoyable sport for the anglers to catch either. Fishing is always enjoyable and catching a trophy fish adds another level to it.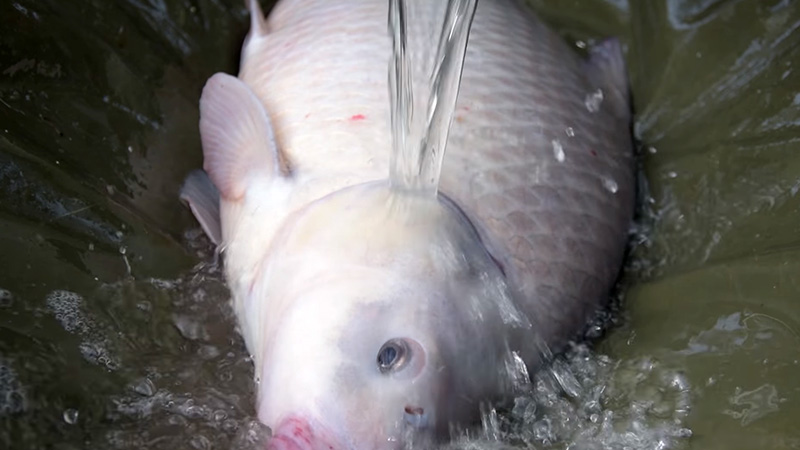 Buffalo Fish vs Carp – The Differences Between
Let's take a look at the two fishes first to have a better idea of them. This will help to understand the differences better.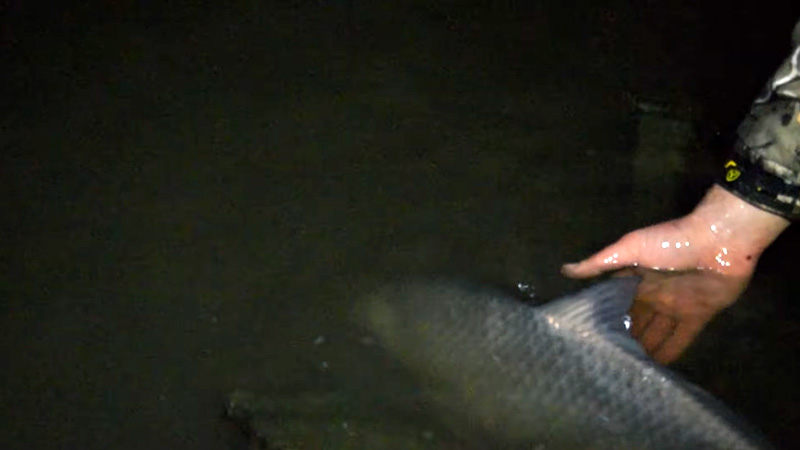 Buffalo Fish
There are three main subspecies of the Buffalo fish.
Bigmouth Buffalo
Black Buffalo
Smallmouth Buffalo
All of them are native to the U.S. They are freshwater fish and are found in the U.S., Mexico, Canada, and also Guatemala. The first buffalo fish was discovered in 1819, and it was smallmouth Buffalo. Though the edibility of freshwater fishes is a matter of another discussion we generally consider that the freshwater fishes are edible.
Buffalo fish can live up to 110 years, which is impressive for a fish. They can weigh up to 100 lbs.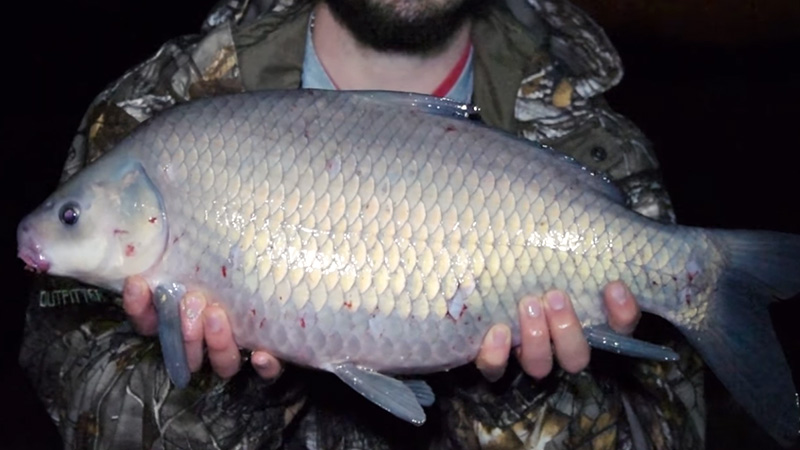 How To Identify Buffalo Fish?
The main giveaway is their head. They have flat faces with small mouths and large eyes. As Buffalo fish is a member of the sucker family, they have turned-down mouths. They are bottom feeder, and their mouth helps them suck vegetables and food efficiently.
They are mostly greyish, but they can also be tan-colored. Their tail color varies from dark blue to black. They grow slowly, but they live immensely long and can end up much larger than usual fishes, yes, including carp. But the truly humongous fish is unbelievably hard to come by.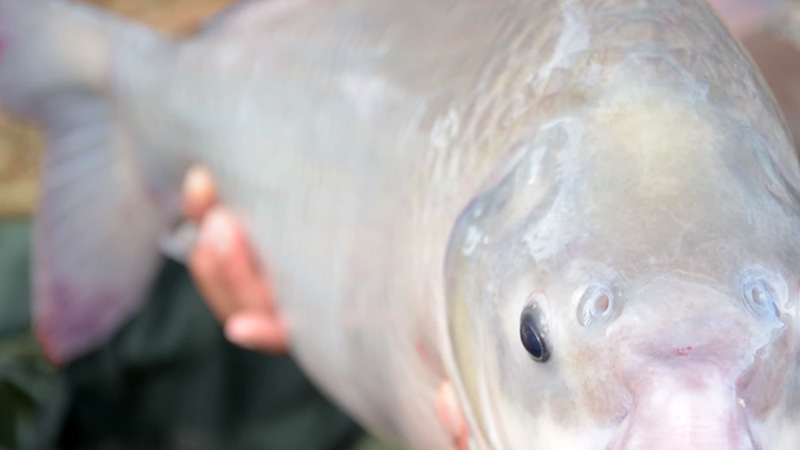 Carps
Carps are a collection of various freshwater fish species. The three most common carp species are –
Common carp
Silver carp
Bighead carp
Carps are mainly native to Asia and Europe. They are considered invasive species in the U.S., Australia, and Africa. In areas where they are native, they are consumed and harvested for food regularly. But in the U.S., they are not as appreciated in general.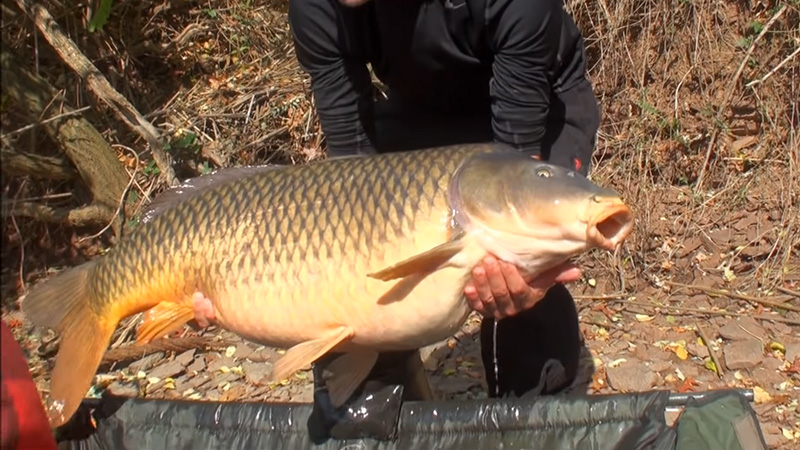 The Appearance Of The Common Carp
The common carp has a large and round mouth. Bronze or brown are common colors for carp. They can also be golden-colored, and the silver carp has a silver body, as the name implies.
Their tail color is typically orange, red, or light brown. The most notable feature of a carp is the whiskers on both sides of its mouth. Carps are strong, aggressive, and fast.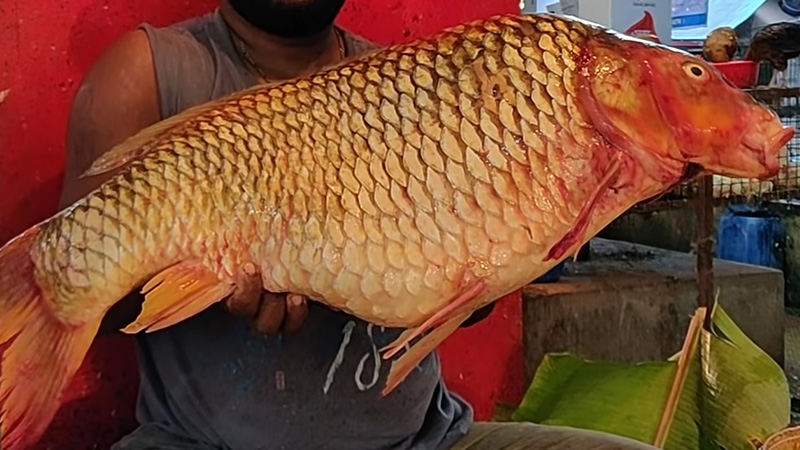 How Can We Differentiate Between Carp And Buffalo Fish?
Now comes the interesting part. Identifying the fish is always fun, isn't it? Apart from roughly having a similar body shape, they do not have a lot in common. When you pull a fish in, pay attention to –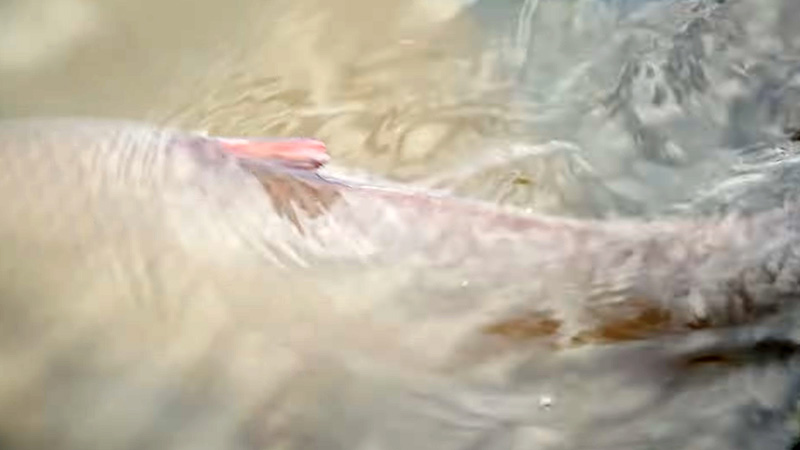 The Colors of their body differ from each other. Carps are often healthy bronze, brown and golden. At the same time, buffalo fish are anything from white, blueish, grey to black colored.
Common carp's tail fins and body color are similar. They visually resemble closely. Most of the time, the tail fins of common carp are a little lighter than the body color.
On the other hand, the tail fins of Buffalo fish are rather dark or blueish. Sometimes it is colored in black. If the buffalo's entire body is colored in the dark, then it will not be as obvious. Anyway, by comparing the color of its body and tail fin, we can get a good idea of the fish.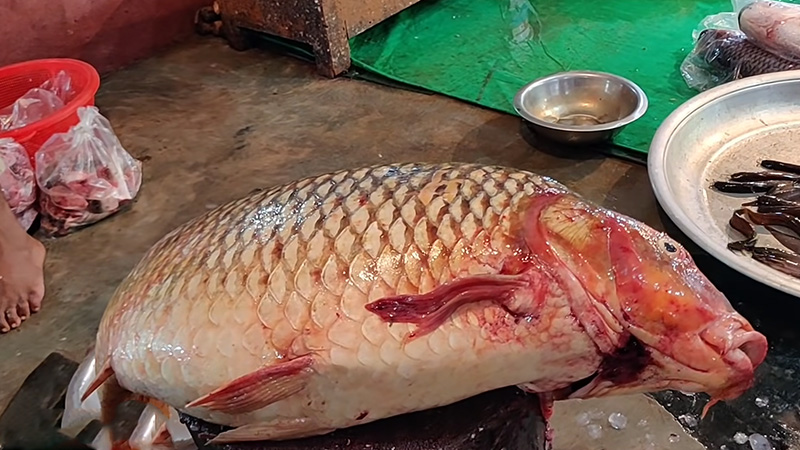 An obvious difference will be the mouth feature and shape of these two fishes. The mouth size of a grown buffalo is only close to the diameter of an adult person's thumb.
Also, its mouth is turned downward—this helps to suck the waterbed and vegetables. Buffalo's mouth and lips are pretty hard & leathery. Its mouth lacks whisker or burble of any sort.
On the other hand, a common carp's mouth is pretty large. Way larger than buffalo fish on average. Its mouth and lips are also tough. Most of the carp got two whiskers (barbels) on both sides that can grow pretty large in some species.
If you pay attention, you can have an idea even before you pull the fish on the boat. Buffalos like to examine their prey for some time before making their mind and landing a bite. They really like to take their sweet time at it. The whole time, you will notice small but consistent bites on the surface.
Carps are more reckless and aggressive at the lure. They take their time before reaching for the lure. When they do, they just take it in and run like there's no tomorrow.
The buffalo is a simple-minded fish that uses brute force to run away. Most of the time, Buffalo fish charge in a single direction and use force to get away from you. Carp, on the other hand, behaves in a pretty complex fashion. Common carp are less controlled and use tactics besides strength.
They will start jumping around, change direction like crazy, surface themselves, dive deep, go nuts in short. It's more aggressive in nature if I were to describe it in one word.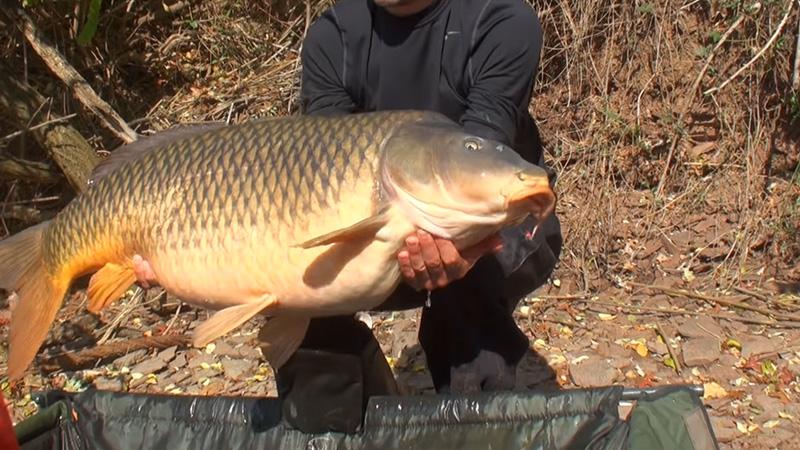 The Bottom Line
The bottom line is, despite having the same resemblance, the carp, and the buffalo fish have more things uncommon between them than they have in common. Well, the first thing is, they are two separate species of fish that originated from two separate continents parted by a freaking ocean.
After you boat a fish, take a look at the mouth of the fish. If it has whiskers, it's likely a carp; if the mouth is downward turned, it's a buffalo. And if it doesn't have a mouth, then you are probably hooked in seagrass or other junk.
The carp and the buffalo have roughly the same lifespan and grow pretty much the same length as well, but the buffalo undermines the carp slightly.
Neither of the fish is valued greatly as a game fish like the Bass fish or catfish, but they both can put up a fair fight. Not having proper exposure to the big events makes them less popular and thus confusing to the mass people. Either way, they are an enjoyable experience nonetheless when you do hook either of the two. Happy fishing. Enjoy.