In most situations, fish hooks will dissolve naturally in fish mouths. The time it takes for a fish hook to dissolve varies depending on the conditions and material.
You can expect this to take anywhere between a couple of months to several years. The rate of decay of a fish hook that is stuck in a fish's mouth depends on a lot of factors.
Every angler, at some point in their life, has lost a fish hook. I wouldn't be surprised if the number is well above 50. Since you are here, you are also wondering what happens to a hook after it gets lost.
A lost fishing hook's decay rate is influenced by many factors. What size it is, how old it is, what it is made of, and what the surroundings are will have an effect on how long it stays in the river.
In this article, we are going to take a deeper dive and look at the decaying factors of a fish hook and also learn what happens to the fish during that time.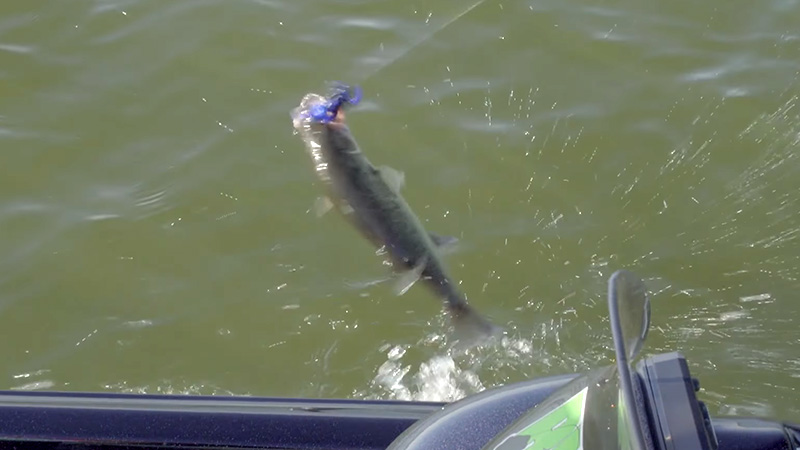 Factors Related To Decay
First of all, anglers that prefer catch and release tend to lose a lot of fish hooks. If a hook is left in the mouth of a fish, chances are, the hook is going to be sticking around for a while.
The hook will start to decay given enough time. Due to natural processes, it will begin to rust and break off eventually. In spite of this, you should always keep in mind the following factors when assessing the long-term impacts of hooks that are left behind.
It is important to check the age of the hook. In the lifetime of a fishing hook, they are put through a considerable amount of wear and tear. Their bends, uncleanliness, and frequent submersion in water will also render them vulnerable.
Any type of fishing hook can suffer from damage from this kind of handling, resulting in diminished quality and life expectancy.
The chances are good that a fishing hook that has been in use for a long time will more easily break down than one that is brand new. The original coating and the natural integrity of the hook will be lessened.
When it comes to dissolving fish hooks, age is not the only factor that matters. You should also keep in mind the material or metal used in the making of the hook.
Stainless steel hooks are more durable than wire hooks, as wire hooks tend to rust quickly. That is because there is no protective coating on hooks that are made of wires. If you know how to clean the rusty fishing hooks you can increase their lifetime.
Thus, they will break down faster compared to hooks made using stainless steel. Stainless steel will hold up better than most other materials when worn out over time.
The larger ones will take more time to dissolve compared to the smaller ones. The breakdown process is more straightforward if there's less mass. So, the more significant the hook, the more time it will take to rust away.
Hooks with multiple bards and special thicknesses, as well as the ones that are used to catch large fish, tend to stick around for much longer. They also take a long time to dissolve.
Lastly, environmental factors surrounding the lost hook should be taken into account as well. In contrast to freshwater, saltwater is more abrasive and dissolves metals rapidly.
By flowing with the water and rubbing against loose material, the decay of the fish hook could likewise be accelerated. Ponds and lakes have slower moving water, so decay will occur more slowly.
There are other things that could lead to metal breakdown or faster weakening. For example, the motion of fish rubbing it off against rough stones or the growth of plant life in the water.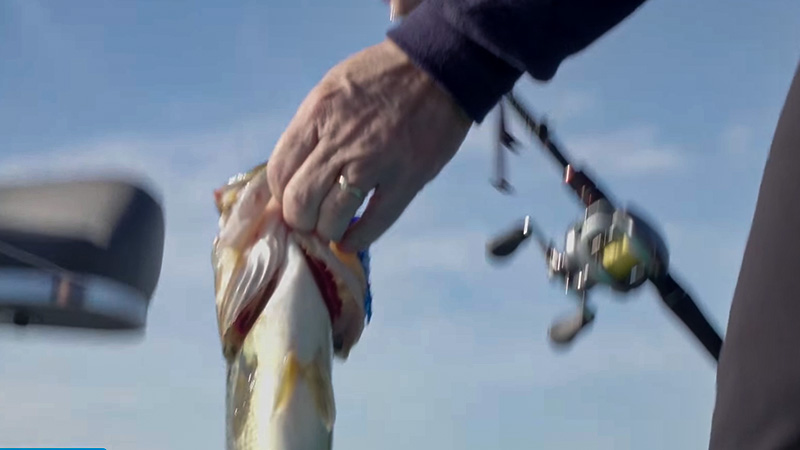 Tips To Avoid Losing Hooks
You never know when you might lose a hook or lure while on the water. However, there are measures you can take in order to try to reduce the chances of this happening too often.
The first thing to remember is to use quality hooks. If they're rusted, bent, or too old, they're more likely to break or fall off.
When you get your hands on a quality hook, you may hold it on for longer since it will dissolve more slowly if you lose it.
When you're fishing, the line should not be cut and left behind if it gets tangled or snagged. The best approach is to wade out to the fish and attempt to retrieve the hook and untangle the line if the conditions are safe. By doing this, other people and wildlife won't get entangled in it anytime soon.
In addition to being considerate to others, collecting damaged or knotted fishing gear will help keep our rivers cleaner.
Re-tying your lines and hooks is another good idea. Avoid using the same line knot for too long. There is a good chance that it will become loose and eventually break off.
The more you practice, the more expert you'll become at knotting fishing lines!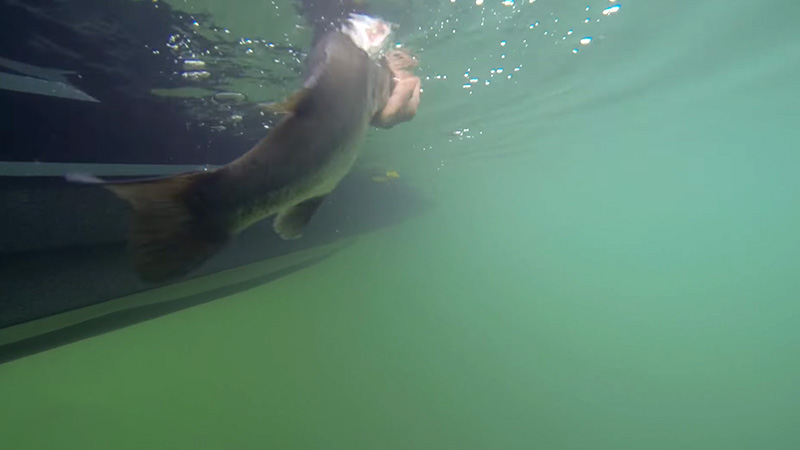 What Happens To The Fish When It Is Stuck With A Hook In Its Mouth?
It is easy to think next about what will happen to the fish that break free from you with a hook once they have been released. The fish may die if it becomes deeply pierced or caught in the gills. If it has been hooked and it is bleeding, that indicates a greater risk of death.
Those fish that are returned to these conditions are more likely to die from infection or blood loss. Getting hooked does not mean death is the only outcome. Most fish can rub the hook against a rock or scrape it off.
It will be easier to shake off the hook if it is left in for a while and the metal starts to rust. A fish's chances of survival are good since he will not be left with a hook in his mouth for the rest of his life after being caught and released.
It's not always the end of the fish's life if it swallows a hook or cannot shake it off! A strong stomach makes it possible for fish to survive swallowing sharp or inedible objects.
When you catch the fish, it is always better to remove the hooks. Despite this, the fish are not necessarily doomed to death if they get stuck with a hook.
A fish has a unique nervous system that is different from ours. When hooked, the barbed hook commonly pierces the rigid, insensitive tissues of the upper lip or mouth.
The hook itself does not appear to cause much pain by itself, but it will fight against the pressure of being reeled in. Even though it's always best to try removing a hook, it doesn't hurt if your hook remains in the fish's mouth.
Final Words
And that's all there is to know about the decay of a fish hook. Let us know what you want to know next. We will be happy to share our experiences. Also, try your best to remove the hook from the fish's mouth next time.