Tiger muskies are known as the fish of a thousand casts. A lot of anglers never even caught one. Some get lucky and catch them in the first cast, while others don't have any luck.
The reason why these fish are known as the fish of thousand casts is that they are extremely hard to catch. These are stubborn and clever fish. Most anglers take this as a challenge to test their skills as fishermen.
You can literally cast a thousand times and never catch a muskie. That's why they're called the fish of a thousand casts. Watching a fish leap up from the water when it takes the lure is a great feeling.
The fight that goes on for 10 minutes when the fish gets caught is enough to make someone forget about all the failed casts they have made.
So, what's the secret here?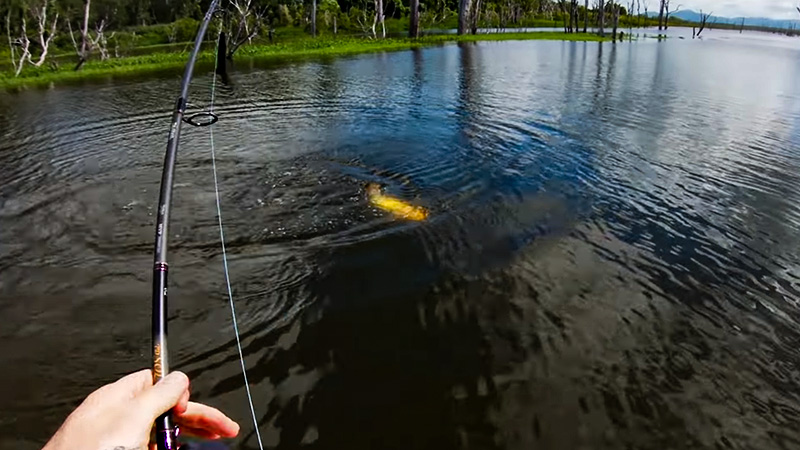 Catching A Fish Of Thousand Casts
This is probably because of its reputation as one of the most challenging fish to catch. Muskies are also known as the "fish of ten thousand casts." It shows how challenging it is to connect with such an elusive predator.
This is like pike fishing, but more difficult. Catching a monster muskie offers a unique challenge that makes an effort worthwhile. This fish is native only to the Mississippi, St. Lawrence, Great Lakes watersheds in North America, and the Hudson Bay. By the way, do you know how muskies taste?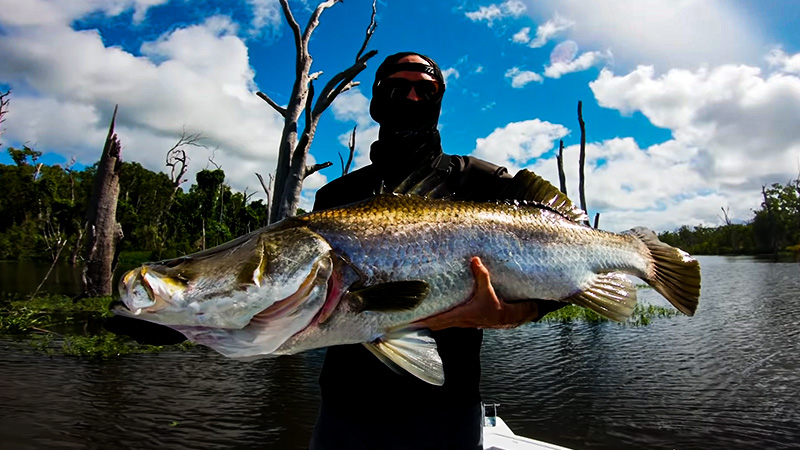 The Fish Of A Hundred Casts
If you want to improve the odds of catching one, why not check out the fish of a hundred casts? The number of steelhead anglers catches in Washington is not counted per day but per season instead.
It is because of this fact that steelhead is often called the fish of a thousand casts. Steelhead did not receive this epithet as a tribute. Contrary to popular belief, steelhead is not particularly difficult to catch.
There just aren't a lot of them out there. Steelheads are very hard to find. And you already know who or what to blame for their demise.
Things weren't always this way. Back in the 1900s, Washington's rivers were full of steelhead. Back then, there were so many steelheads around that one legend claims you could walk across rivers on them.
At that time, it wasn't a fish of a thousand casts but rather something so common that people didn't bother catching them.
Steelhead populations have been decimated throughout Washington because of a century-long disaster of mismanagement. Puget Sound has experienced a dramatic decline in steelhead populations, which have shrunk to a mere 3% of their former numbers. 66% of the habitat is still intact.
Throughout a lifetime, steelhead went from being one of the most abundant fish on earth to being considered endangered by the Endangered Species Act (ESA).
What Went Wrong?
There is no mystery to the disappearance of steelheads. We all know what happened. Protecting this endangered fish is a top priority for the federal agency in charge of protecting steelheads.
According to The National Oceanic and Atmospheric Administration (NOAA), habitat loss, harvest, hatcheries, and hydropower are the main reason why these fishes are on the brink of extinction.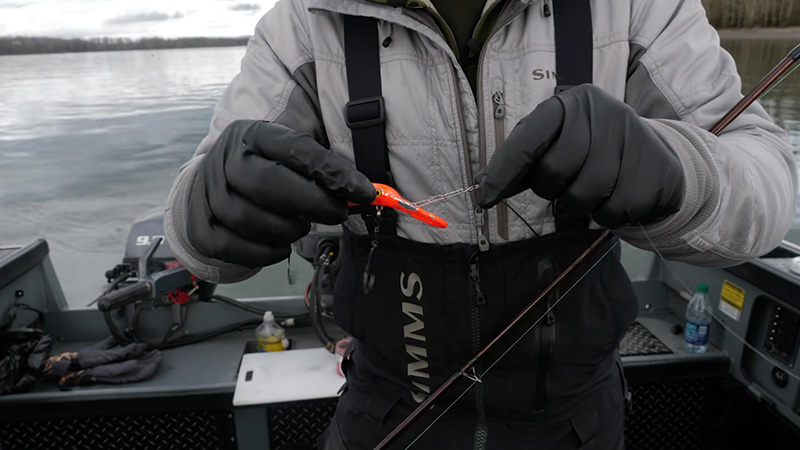 Why Is Capturing Steelheads So Addicting?
It takes a lot of determination to fish for steelhead during the winter. Addiction is the only word to describe it. Waking up before sunrise, getting some workout done, and prepping yourself for the long, tiring workday is just the beginning.
Even when you lose feeling in your fingers and toes, you'll be spending countless hours in the blistering cold water with a fishing pole in your hand.
There's nothing like spending many nights researching and learning about these majestic fish. You will need to know about their habitat, where to find them, and how to catch them.
Then, there is the question of certainty. The day might be your only chance to cast your first cast in the river, so you need to make sure that you do not mess it up.
And that's all there is to know about this fish. Even Jeremy Wade had a tough time catching one. If you are up for the challenge, make sure to do your research first.