Fly fishing is hard to learn, isn't it?
Not at all.
You won't have any problems as long as you practice your fly-fishing technique diligently. Fly fishing is mainly about practicing!
The thing about fly fishing is that it takes a lot of commitment, not that it's difficult.
Fly Fishing Basics
A fly fisherman is supposed to trick a fish into biting using hand-tied flies made of feathers, fabric, and hair to mimic natural invertebrates and baitfish.
Fly fishing is done using a fly rod, reel, and specialized weighted line. Due to the fly's near weightlessness, it requires different casting techniques than other types of casting.
There is no doubt that fly fishing's casting technique is the most challenging aspect to learn, but most people pick it up quickly.
Anglers who prefer fly fishing are usually looking for a more challenging form of fishing and hoping to catch as many fish as possible while doing so.
There is some good news, though: casting a fly is easier than it looks.
Fly fishing is a sport where there is an emphasis on challenging yourself. However, even though it can be challenging, it is considered a purer way to catch fish.
In addition to its peaceful atmosphere, it offers many mental and physical benefits. Unfortunately, newbie anglers tend to think that fly fishing is only for trout, but that isn't actually true.
When it comes to fly fishing, it seems that anything can be caught. Both freshwater and saltwater environments are ideal for fly fishing, so it makes sense to learn it as a skill.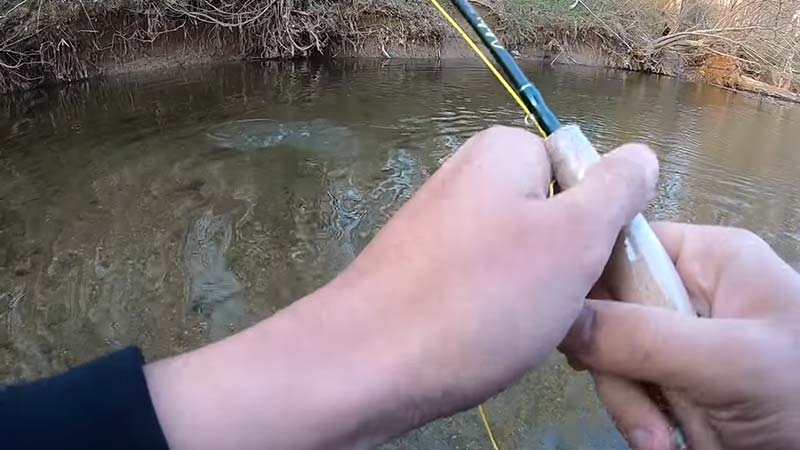 Techniques for Fly Fishing
The fly is propelled toward its intended target by the weight of the tapered fly line and the leader. Thus, in addition to representing food sources more accurately, fly fishing often brings in more fish because it usually represents food sources well.
Trout mostly eat bugs, so fly fishing is an ideal technique for them. It should be noted; however, that trout are not the only fish you can catch. Just having the right gear and mimicking the food source can allow you to catch pretty much anything.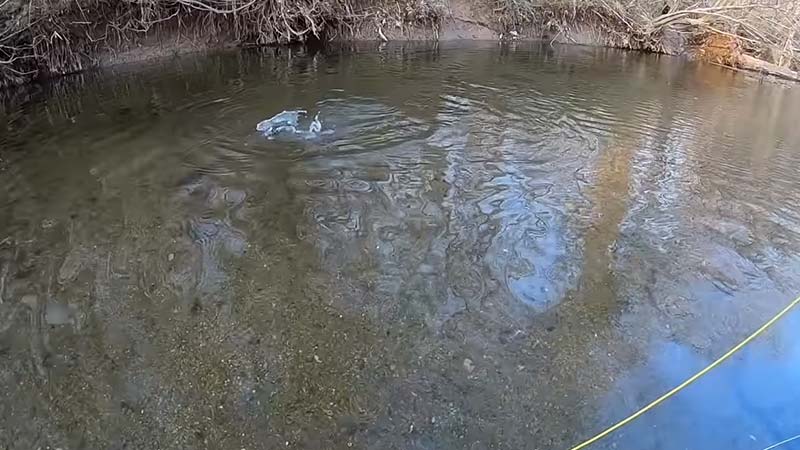 Is Fly Fishing Right for Me?
To fish with a fly, the leader and fly line are tapered as they propel the fly toward the target. Fly fishing allows anglers to identify food sources more accurately.
Hence, fly fishing is typically more fun for many anglers than other forms of fishing, as it almost always outperforms them. In addition, the satisfaction that comes from catching a lot of fish with fly fishing is simply unbeatable!
A spin fishing rod would leave you empty-handed if you arrived at your fishing destination and saw lots of fish rising to the surface.
There will be no way for you to match the fish's diet so that you will remain empty-handed. Fly rods are the ideal fishing equipment to have at your fishing location so that you can catch fish for hours.
In fact, some anglers argue that fly fishing demands a deeper relationship with the body of water on which they are fishing. Identifying fish means spending more time looking at the conditions of the water closely and reading it carefully.
Learning and becoming connected to water is often enjoyed and a very relaxing experience for many people.
Is there a lake nearby where you can catch fish for dinner? You will likely benefit from a spin rod.
However, fly fishing will be the best choice if you want a full fishing experience, to enjoy nature in a river or a stream in the mountains (and learning fly fishing is more challenging, so it can be more satisfying too).
If you are interested in fly fishing, you may want to borrow a friend's setup first. It is expensive to buy your own. Having a hobby and sport that pays off for a lifetime is why fly fishing is worth investing in once mastered. The initial gear investment is well worth the cost.
The equipment most fly fishermen use for years is a worthwhile investment, and the mental and emotional benefits make it even more appealing.
Reasons Fly Fishing Is Easier Than You Think
Here are some reasons why fly fishing is easier than you think or have been told.
1. It's Easier to Cast Than You Think
It is not difficult to master the art of casting, with timing playing the most critical role. Proper casting is also dependent on keeping your wrists locked. It is ideal for working with local fly fishing experts to learn how to cast correctly, and Fly Fishing Outfitters is one of the best.
You can learn to cast in very little time if you follow one of our guides. You should use lines about 35 to 40 feet in length for best results. A longer cast line requires more learning time, and it isn't always necessary.
2. You Can Learn How To Read The Water
You don't have to be an expert in reading the water nearby you. Fly fishing anglers usually catch trout, one of the most common fish types, by casting flies. But it doesn't mean you always have to use a fly rod to catch trout, you can catch trout without using a fly rod too.
You'll often find fish at your water source hiding in rocks, trees, and overgrown banks, which protect them from predators. Another favorite spot is a drop-off and seams or areas where fast and slow currents meet.
3. Fly Fishing Can Be Done Anywhere And At Any Time
Fly fishing can be done anywhere or at any time. If you follow the rules and regulations of your state and national governments, you can fly fish anywhere you like, including the open ocean, mountain streams, lakes, and creeks.
4. There Is Very Little Gear Needed
There are three basic fly fishing equipment items: the fly rod, the reel, and the line. Depending on the type of line and fly anglers use, they employ different knots, but as long as you can tie at least one knot, you'll be fine.
5. Fly Fishing Is An Easy Skill To Learn
It takes most fly fishers less than a month to master the art. However, when working with a seasoned angler, it's possible to master the technique completely in a day.
6. Experience The Beauty Of The Scenery
Do you want another reason why fly fishing is easier than you might think? The beauty of nature surrounds you! A fly fishing trip to a mountain lake or a trip on the Colorado River will let you enjoy the stunning scenery. Also, fly fishing certainly eases any stress you might experience!
7. Fish Are Plentiful
Fly fishing isn't about fishers sitting out on boats for hours on end while they fly fish. Learning where fish eat and hang out won't be a problem once you learn where they hang out.
You can catch a great "catch of the day" on your first time out fly fishing in Colorado's rivers, which are abundant with trout, bass, and other fly fishing species.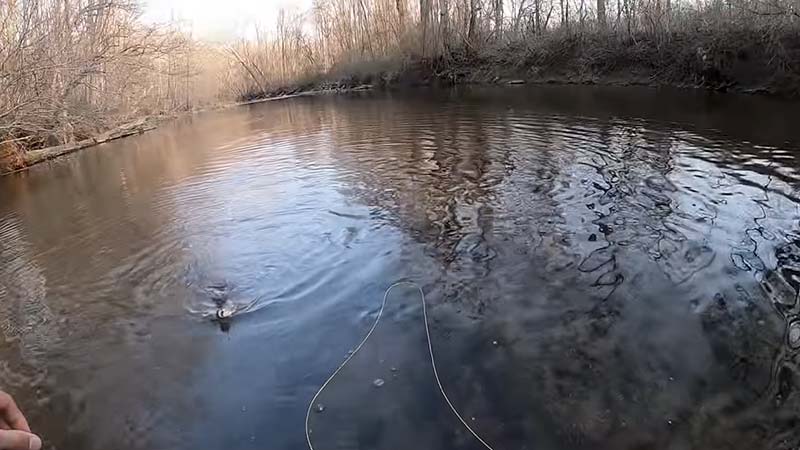 Final Words
We believe that fly fishing is the most fun and enjoyable method of fishing, even though everybody has different preferences. There's nothing like being able to connect to nature while floating on the water and feeling satisfied for having learned a new skill.
You can also have a memorable, shared experience while fly fishing. There is no age limit to fly fishing, no matter your skill level or fitness level. So don't panic if you don't plan to go to a mountain stream anytime soon.
The fly fishing technique can be used to catch any fish species, regardless of where the water is located. An understanding of the basics and the right equipment are all you need.
Fly fishing only requires a fly rod and reel with a fly line and a leader and some flies that mimic what the fish are eating. So, it won't be long before you've learned something new and had a great time fly fishing.