Before I begin, let's see what the law has to say about fishing without a fishing license. Fish and Wildlife Conservation Act of 1997 requires all anglers to obtain a fishing license. According to this law, it is illegal to fish without an appropriate fishing license.
Before you go ahead and catch a fish, you will need to get your license first. Also, if you get caught fishing without a license, you will have to pay a fee that is more than the cost of obtaining a fishing license.
A lot of anglers don't know about this, particularly new anglers. But in the eyes of the law, ignorance can never be an excuse. Before you start fishing, make sure you understand the rules so you can avoid penalties that come with it.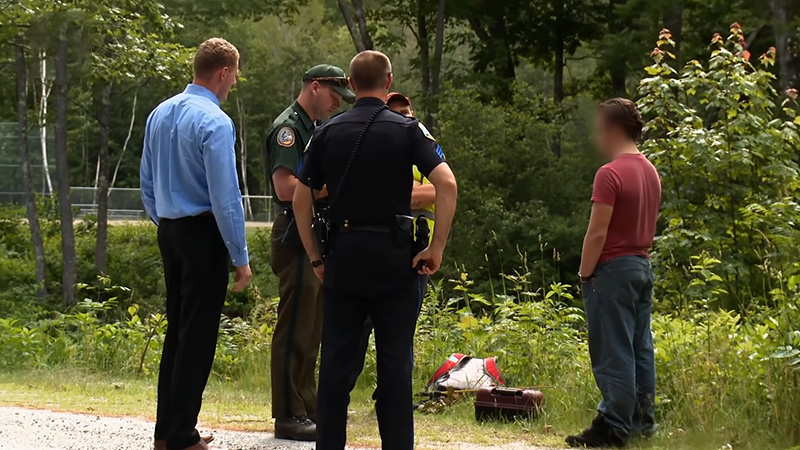 Want to Start Catching Fish?
Make sure you have everything in check before you head out and start catching fish. I'm sure you have your fishing equipment all packed and good to go. However, the most important thing here is to ensure that you have a valid fishing license.
Do you have to have a license to fish? Is all that trouble really worth it? This article will tackle all of these questions thoroughly, so you can go fishing without worrying about penalties, fines, or worse, revocations of your fishing license.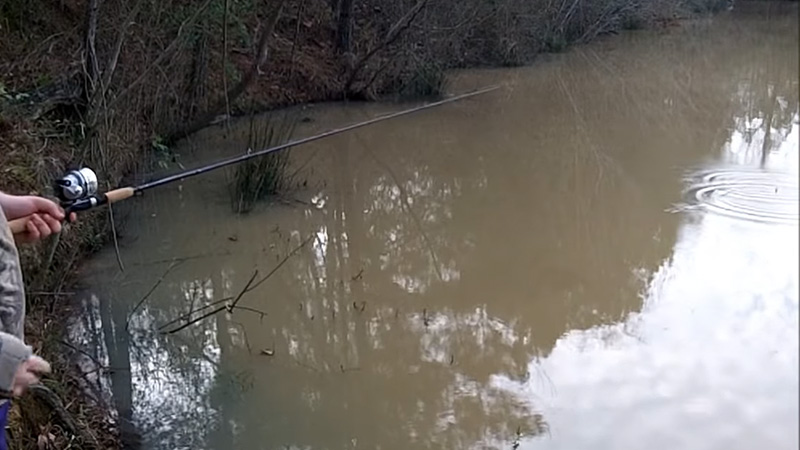 What Happens If You Fish Without A License?
Fishing requires a license. That part is cleared now. So, if you are stopped by an officer and your fishing license isn't valid, what should we do?
There are many possible outcomes. People are initially warned while their fish is confiscated. Having to pay $500 in fines would be the worst thing that could happen – and one that would be hard to escape.
If you fail to follow the law, you could end up in jail. These offenders are usually those who have been caught multiple times and still refuse to learn their lesson, which is to show a valid fishing license.
Things To Know About Penalties
Those who fish without a license are subject to various penalties. Every state has different rules, so you must know these rules before fishing in a specific state or region.
There may be other differences between saltwater licenses and freshwater licenses. The license you have must match the type of activity you perform, so you need to be sure it is correct.
Fishing without a permit, for example, is considered a first-level violation of Florida law. In other words, it is not a criminal offense. Hence, the likelihood of you being sent to jail is slim.
You can, however, be fined up to $100 if you violate this law. An additional $50 fine will be imposed on top of the fishing license price. However, if you get caught two or more times within the 36-month period after the first offense, the fine increases to $100.
People caught fishing without a proper license are fined. After accepting the ticket, you must sign it and pay the fine within 30 days of receiving it. If you accept the ticket by paying the fine, it implies that you have admitted fault and are subject to an administrative hearing.
However, court decisions still determine the final verdict. A fine of $50 or more may be incurred. The fines are more expensive for some violations but not over $500.
You are less likely to be punished for committing the crime if your license isn't with you during the arrest. Because of this, the fine may be only $10 since it settles the court fees.
The fine has to be paid upon accepting the ticket only after the hearing. Failing to do so will result in the case being classified as a misdemeanor of the second degree. If you break the law, you will spend 60 days in jail and pay a $500 fine.
You are in big trouble if you fish without a license consistently. All reasonable items that are reasonable for seizure will be seized by the officer. However, the punishment doesn't stop there – in addition to losing your possession; you will likewise be subject to a massive fine that can reach $25,000 and result in one year of prison time.
Is There An Exception To The Requirement To Possess A Fishing License?
The answer is yes. For instance, individuals under 16 and over 65 are not required to hold a license to fish. It is essential to acquire a fishing license even if you belong to an age range outside of this to avoid harsh penalties if you get caught.
In addition, anyone who wishes to fish in their farmhouse with a spouse or child has an exception. This location makes it safe to fish without fear of someone catching and apprehending you.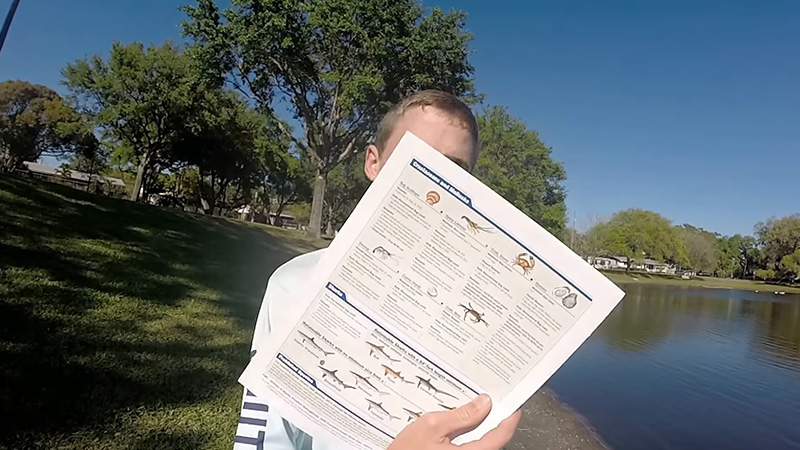 Different Types Of Fishing Licenses
Avoid the consequences and big penalties for breaking the conservation act by purchasing a fishing license. Also, follow the fishing rules.
Fishing regulations vary according to the type of license. You must abide by the rules that are required by the license you possess.
An angler with a sports fishing license is restricted to catching only a limited number of fish. Having a fishing license gives you the advantage of catching most of your own fish and keeping them.
There is also a conservation license. These are ideal for those anglers who would prefer to release almost all the fish they catch, so they keep the fewer numbers of fish for themselves. The type of fish one can catch is restricted by this license type as well.
People who prefer to go fishing comparatively less or rarely should consider the conservation license because it is less expensive than the sports license.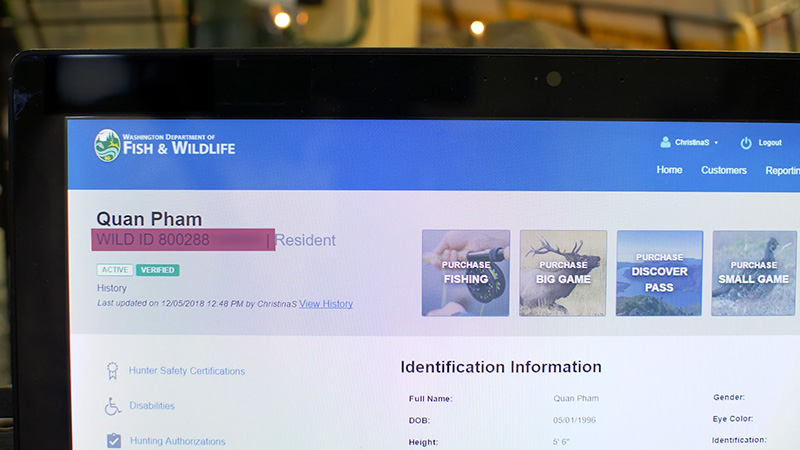 Buying A License For Fishing
You must have an up-to-date fishing license to avoid the heavy penalties. Fishing licenses expire on June 30 every year. The best time to renew your license is in June. Don't let one lapse.
These licenses are sold in many retail fishing stores, convenience stores, and online. Google your location to find the nearest place to buy a fishing license. The license information can also be researched online to determine which one is best suited to your needs. The payment can be made using different methods, such as MasterCard, credit card, etc.
Some websites provide many e-mail addresses and contact numbers so you can arrange for your fishing license. Fisheries and wildlife offices sell fishing licenses, as well.
Basic freshwater fishing license fees are $17.50. Recreational fishing, if it is from onshore, is free for saltwater fishing license holders. You can use it for fishing with live bait and a bamboo pole.
You can also get a lifetime fishing license if you are a serious angler. One license can cost up to $500. The actual cost of your license would depend on your age and also the type of fishing license you want.
Do Catch and Release Fishermen Need A Fishing License?
State regulations differ from one state to another. If you intend to catch and release, you will need a fishing license in the vast majority of cases.
In some National Parks, additional permits may even be required, while in others, there is no permitting requirement. Therefore, before catching and releasing, you should conduct your research.
Texans can fish in state parks without a license if they practice catch-and-release. However, Florida requires a license regardless of where or what you are fishing for. In California, it is possible, in some circumstances, to fish from a pier without a license.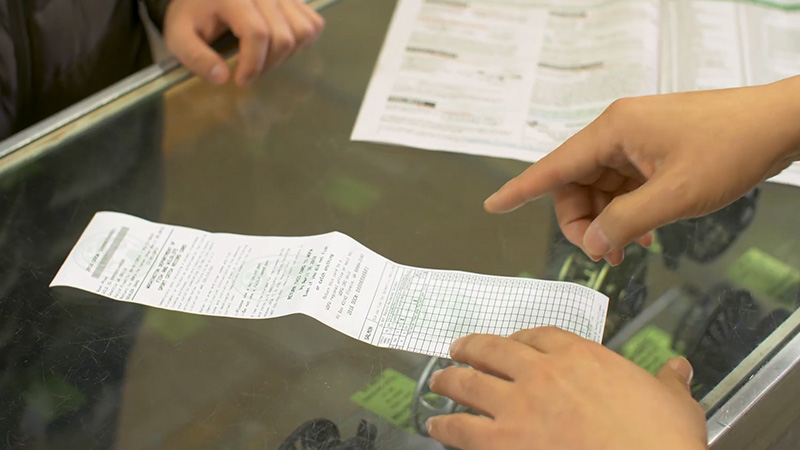 Final Thoughts
If you fish in areas that are not exempt from a fishing license, you are required to have a fishing license. Also, you need to abide by the rules set forth by the type of license that you possess.
You can get a fishing license for less than 10 dollars. However, you will have to pay a heavy fine and penalty if you are caught fishing without a license. So, once you get into fishing don't forget to have a license besides collecting the necessary fishing equipment.