Obey the law, make sure you have a boating license, and always wear your lifejacket. Most accidents occur in smaller boats, so the sportsman should keep that in mind before getting on a boat.
It's almost always an open motorboat less than 16 feet long that causes the most accidents. Boats smaller than 16 feet stand a higher risk of capsizing, especially those that are open.
Even when the conditions seem ideal, an accident of this kind may occur. As a result, it is necessary to remember that open boats with a length of less than 16 feet are more at risk for accidents.
Hunters Who Use Boats To Hunt
Hunting ducks or visiting favorite hunting grounds often involves the use of small boats. Keep these things in mind if you plan on hunting with your vessel.
Be sure to unload all firearms and ensure the safety is engaged when transporting them on board a vessel.
Make sure you are aware of the laws governing firearms transport on a boat. Any type of hunting you do must be accompanied by a valid hunting license, tags, and permits.
Keeping all boating laws in mind and following all safety precautions still remains your responsibility.
When shooting, you should always remain seated.
Always wait until the vessel is anchored or secured before shooting or releasing arrows.
You shouldn't go too far from the shore and always check the weather.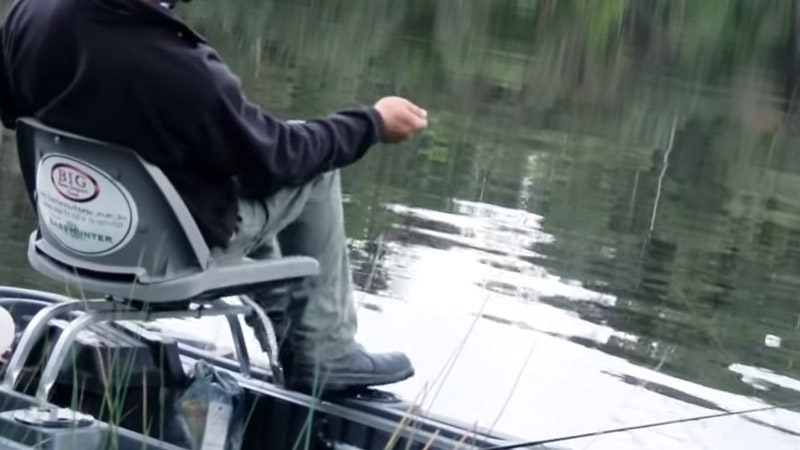 The Best Ways To Prevent Your Boat From Capsizing Or Swamping
Dogs are capable of capsizing boats quickly, especially if it is an excited dog. A small boat should only be occupied by well-trained dogs.
Place the dog in the middle of the vessel, lying on the bottom.
Avoid exceeding the vessel's maximum capacity. It is never a good idea to cram too many hunters or gear into one small hunting boat.
Distribute the gear evenly on the vessel to keep the weight low.
It is important to understand that a small vessel with a flat bottom is prone to capsize or swamping.
In case of a capsize, take precautions to avoid hypothermia.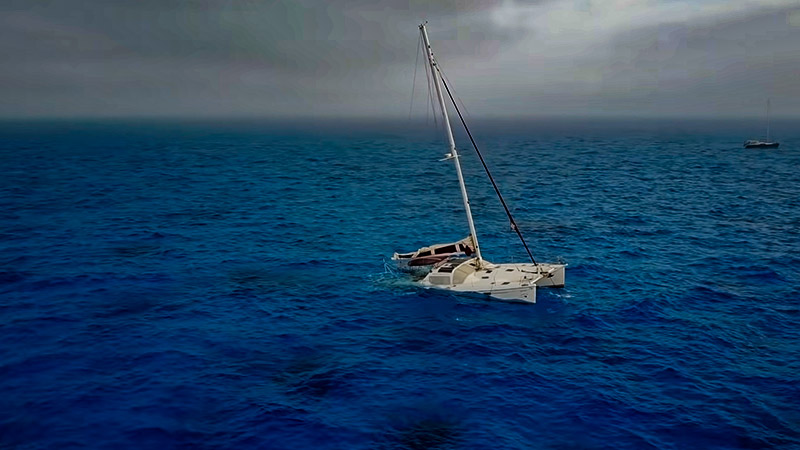 Why Is Boating Education For Hunters So Important?
Over 70% of hunters who drowned in boating accidents fell overboard because their boat was loaded improperly. Or because they moved around a lot inappropriately.
In addition to not having a life jacket, 47% of sportsmen reported not even taking it on board.
Fishers, hunters, and those on their way to fish or hunt to die on the water make up one out of three.
Water-related accidents kill more hunters each year than firearm injuries, according to the National Rifle Association. Almost none of them wore a life jacket.
Compared to all other boaters, sportspeople were significantly less likely to wear life jackets than the general population.
Boating Fatalities Percentage
The most common victims were men in their 30s and 50s.
The majority of accidents occur in motorboats with a length of 16 feet or less.
In a high percentage of accidents, strong currents and cold waters were reported.
Capsized vessels are responsible for 40% of fatalities.
Drowning is responsible for 88% of fatalities.
So, what should a sportsman do to avoid all of these?
Loading The Boat Properly
From the moment you step onboard, you should know how to load a small boat properly.
Be gentle as you step onto the boat and be careful not to step on the seats or on the sides (called gunnels).
You should also hand over your gear to someone on board or leave it on the pier and retrieve it from the boat if you have a lot of gear.
The extra weight and instability of boarded boats with loads of equipment leave you without a hand to stabilize yourself.
Furthermore, even if you feel stable onboard, it is important to hold on to anything when getting on or off the boat.
A sudden movement from your dog, another boat's wake, or another boat losing its balance could lead to dire consequences such as leaving you in the bottom of the boat with an injury or in the water.
When Loading Gear
To avoid tripping, make sure your dock lines and anchor lines are properly stowed.
Keeping the center of gravity of the boat low is also important. If you pile gear high, your boat may tip over unexpectedly due to a higher center of gravity. Likewise, avoiding standing in small boats is a good idea for people in the boat as well.
Ensure that the weight is distributed evenly throughout the boat and that it is not overloaded. If you overload the boat in the back (stern), the stern will sink in the water once the boat reaches speed and will swamp as a result.
Make sure that everyone aboard has a life jacket as you load up – it is the law. You may as well make sure everyone in your group puts on their life jackets before setting off.
Avoid Overloading The Boat
Boats are designed to carry a certain amount of weight (including gear, people, and motor) at a given time. Be sure to take into consideration the weight of the gear you've brought along.
As an example, a boat of 18 feet can hold approximately 900 pounds of weight. A 200-pound outboard motor requires 200 pounds of fuel and gear to operate.
That means you can only take two other people with you on your vessel. If the weather is rough and everyone weighs over 200 pounds, you should only take one person.
Moving About The Boat
If possible, all passengers should refrain from standing on the boat. When sharing the space with people and/or dogs, small boats can become unstable, increasing the potential for capsizing.
Keep your weight in the middle of the boat: that's the most important thing to remember. Use a landing net to catch a fish while sitting down and reel in the fish from a seated position.
The same rule applies to hunters as well. In order to retrieve birds and decoys, hunters can also use landing nets or boat hooks. To avoid being thrown by a gun's recoil, hunters should stay seated while shooting.
In an unsteady boat, standing up will only make things worse. When setting decoys, don't lean the boat too far to your right or left.
In order to not lose their balance, anglers should stay seated while casting. Jon boats are a good example of boats that are not meant to be used while standing.
It would be best if you kept your legs spread so that you remain stable and lean against a seat where possible. Wear a life jacket. Bass boats are specially designed and adapted for standing.
When you try to retrieve your fish or waterfowl, landing them is one of the most critical moments of your boating adventure.
Everyone in the boat leans forward to see what you can do. Your blood is pumping, your heart is racing, and you can almost hear your pulse.
It takes just a moment for the boat's weight to shift suddenly, and you're all in the water.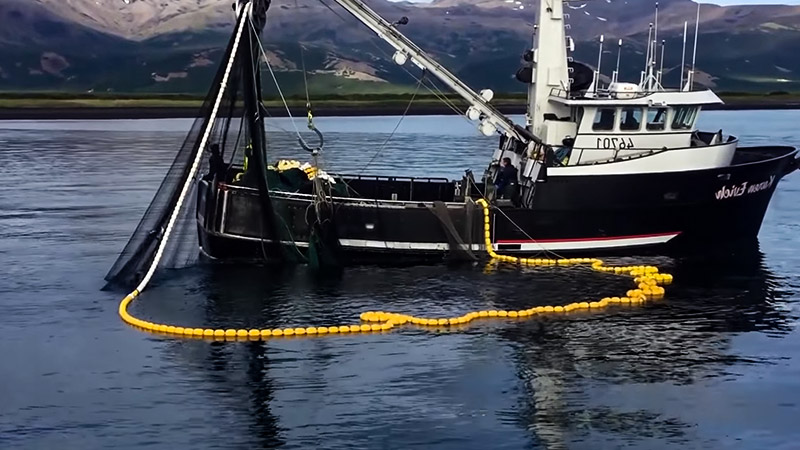 Final Words
Practice common sense and take responsible persons with you. That's the number one thing a sportsman should consider when hunting from a boat.